Muguruza: "I want to stretch good tennis as much as I can"
Garbiñe Muguruza is already on the countdown to start her eighth Roland Garros, in which she will debut against the Slovenian Tamara Zidansek.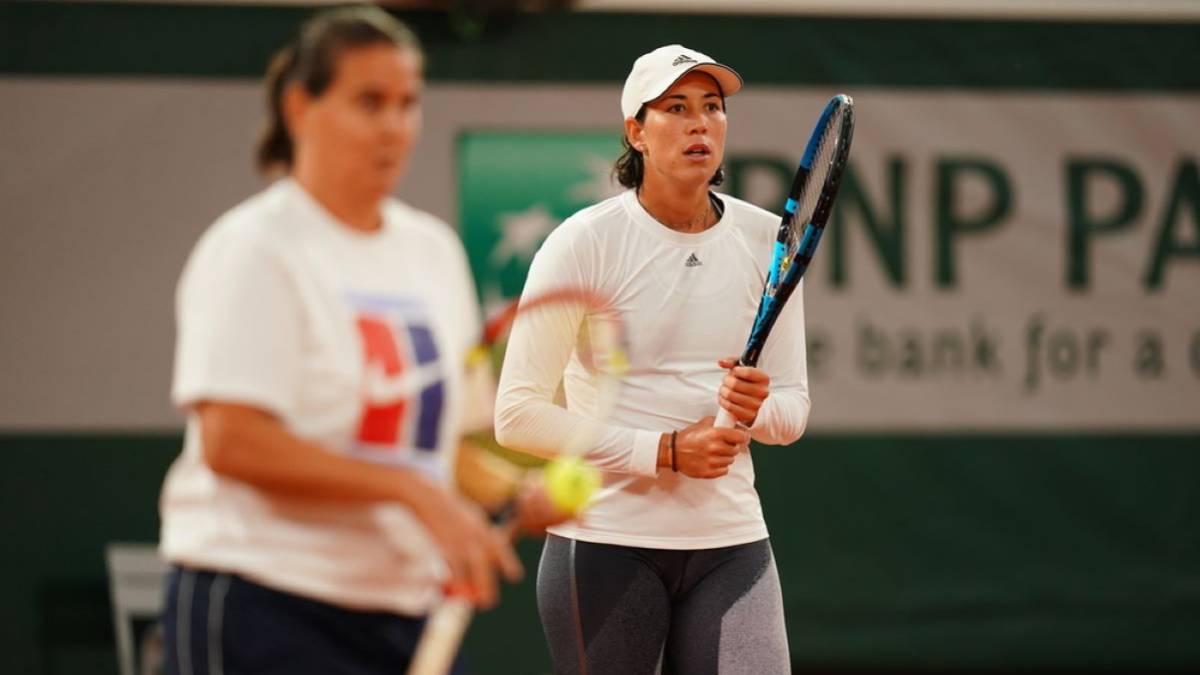 Garbiñe Muguruza is already on the countdown to start his eighth Roland Garros. In a day in which the rain is being the protagonist making the training schedules change, the Spanish tennis player attended the media in the virtual media day and was eager and expressed that she does not believe that the weather will affect her too much.
Garbiñe, who this week rose two places and is already 15th in the world rankings, will debut on Sunday or Monday against the Slovakian Tamara Zidansek (82nd in the WTA). This will be the first match between the two.
The Spanish tennis player entered the bubble this Wednesday and was able to train on the renovated Philippe Chatrier court yesterday afternoon. In Paris she is accompanied by her coach Conchita Martínez, her physiotherapist Cathrin Junker and her physical trainer Santiago De Martino.
How you feel physically: "Yeah, it hasn't been that long since I finished in Rome. I've only had two days at home between us. I'm trying to work and recover at the same time, which is tough before a Grand Slam. But very happy with my tournament in Rome. Now just getting ready for Paris ".
Climate in Paris: · "I'm not surprised by the rain because in May on the normal tournament dates, it can also be like that. I have played the rainy and gray tournament many times. And I went well, well. . I know it's going to be tough. But I'm very happy to be here. I see it in a positive way, the fact that we can still play another Grand Slam. I don't really care about the weather or the month. I'm happy to be here competing ".
This year comparing with previous ones: "I think that, like everyone else, the more experience you have, you know how to handle yourself better. Definitely this year is better than previous years. But I don't feel like I've changed. I just learn a little about what didn't work, it it works now. I think I'm in a good place right now. I'm just trying to stretch good tennis as much as I can.

Photos from as.com