Muguruza dodges a bad start and passes relieved to the second round
Garbiñe Muguruza started with a 3-0 defeat against the Japanese Hibino, but then dominated to come back without problems. Wait rival: Pironkova or Samsonova.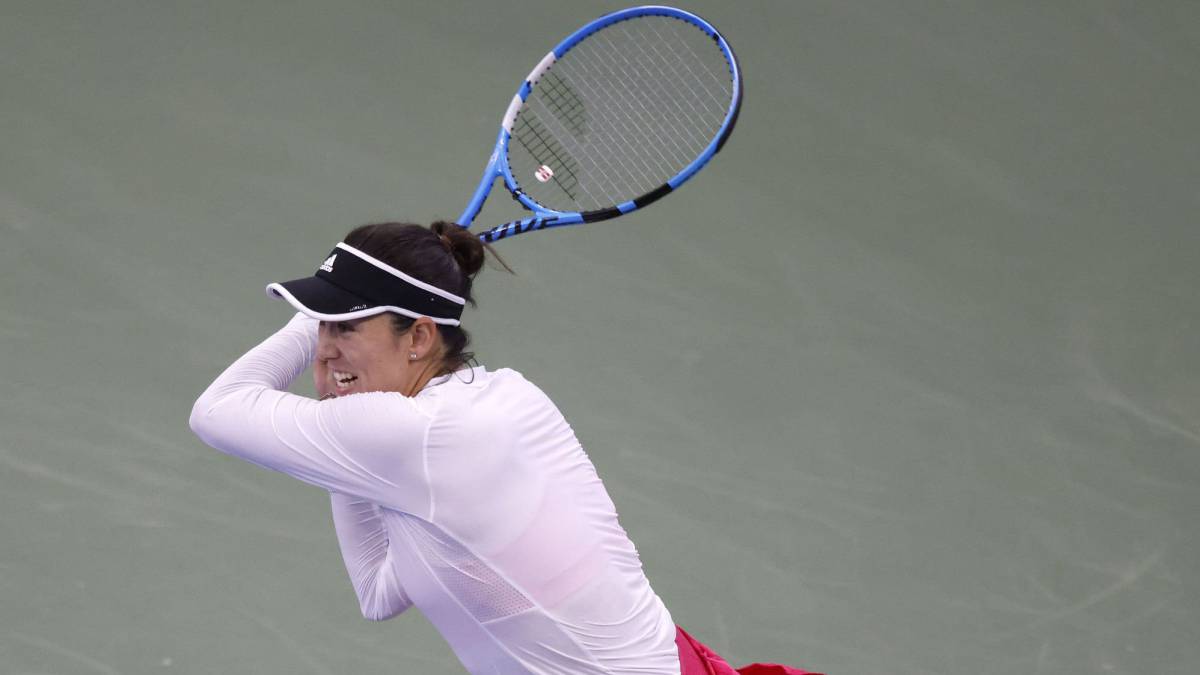 After a strange initial anxiety, more due to sensations than due to game, which dissipated in a few minutes, Garbiñe Muguruza debuted her participation in the US Open with a comfortable victory against the 25-year-old Japanese and 78th in the world Nao Hibino (double 6-4 ). Thus, without fail, she began her career in her 30th Grand Slam. Not surprisingly, she has a high success rate at the start of major tournaments (25-5, 83.3%). In the match, many of the virtues and some of the defects (the anguish) of Muguruza were seen, who knew how to activate in time to get into the second round without major problems. In it she will be measured against the Bulgarian Pironkova or the Russian Samsonova. "I was a little anxious, because I had not competed for six months and with little workload, but I am happy," she said after her victory.
The start of the match was inevitably reminiscent of the one Garbiñe suffered in the first round of the Australian Open against Shelby Rogers. Although on that occasion it was worse, because the Spanish lost 6-0 in the first set and then rallied (6-1 and 6-0). This time we did not have to wait so long for the reaction to arrive. After conceding a 3-0, which then turned 4-1 against her (the Asian had only scratched four games in their previous meetings), Muguruza let go, better mastered the unexpected conditions of a Louis Armstrong covered by the fault of the track and began to hit the ball viciously and positioning, changing directions. Hibino, who had started very brave, was totally overwhelmed and lost seven games in a row.
From the back of the track, Garbiñe cast the Japanese, who failed more than necessary in desperation. The ball came to him with weight and substance, he could not control it. And the serve also helped Caracas. Like an airplane, Muguruza headed without much delay towards her first victory. The bad start was forgotten, although she ended up exhausted. "I started slowly, with problems, but my game, like the match, got into rhythm. I missed the competition, but I did a good job to get to this tournament that is very special for me," he explained. In Melbourne it started like this and reached the final. Let's see what happens in New York.
Results of the day.
Photos from as.com