Mourinho starts off on the wrong foot in James' debut
Neither James nor Digne, the man of the match was undoubtedly a Richarlison who was huge to storm the capital.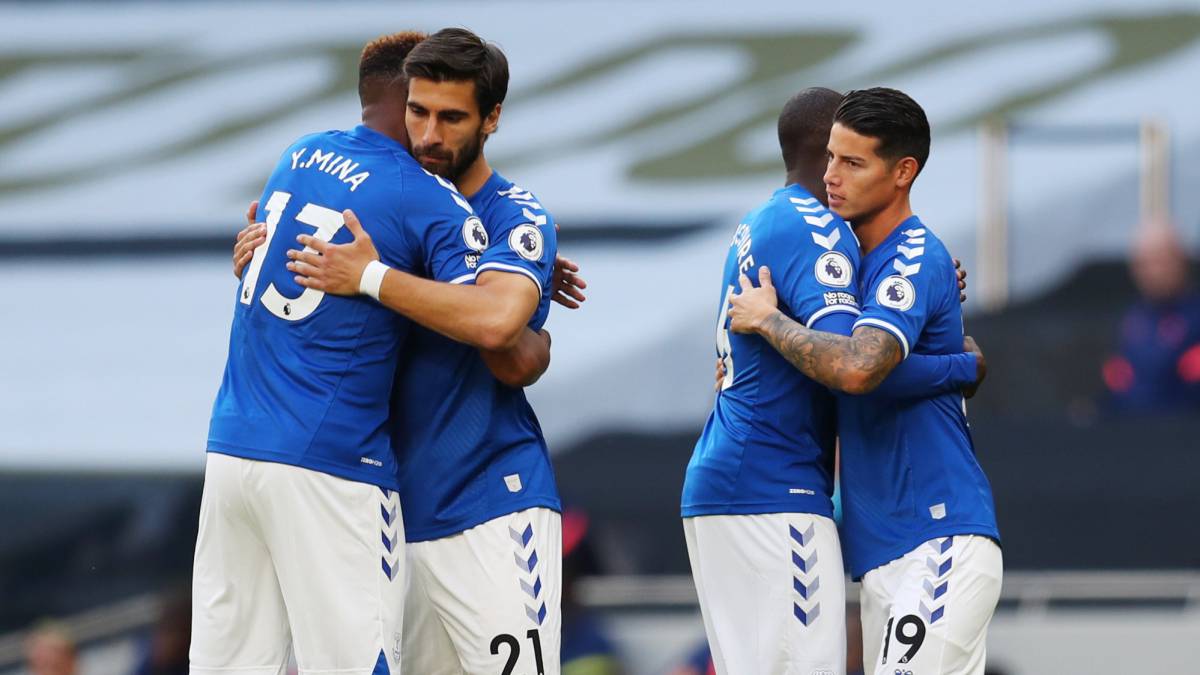 Until today, Mourinho had never lost a Premier League opener. Never in all his years as a coach in England, where he has spent most of his career. It had to be today, in James' debut as a toffee player - in which he left several touches of the talent he treasures - when the Portuguese finally bent the knee. The problem, beyond the downturn caused by losing the first three points, is that Tottenham is, by far, the team that generates the least enthusiasm of the six greats in the competition, and, with what was seen in the New White Hart Lane, these sensations seem to be confirmed.
A game for the spurs quite flat, except for the eventual whipping of Heung-Min Son, who insists on showing that perhaps he is the star of this team. His were the most dangerous plays of his and his was the assistance, for example, so that Dele Ali could open the scoring after half an hour of play, but the Englishman, who already has to demand much more, was not able to beat Pickford heads-up.
Along the way, James Rodríguez, who after his year of ostracism under Zidane in Madrid showed that the Premier can adapt perfectly to his characteristics. A couple of threaded shots to the long stick from the front, and the occasional assist with his magical left-foot behind the defense, left good feelings for a player who has been irregular for too many years and who needs to find his place in a project once and for all. From the hand of Ancelotti, who saw him triumph at Real Madrid, he can do it.
But it was another left-hander, also that of an old La Liga acquaintance like Lucas Digne, who put a delicious center in the area for Calvert-Lewin to connect an unappealable header to the back of the net. Nothing to object to for Lloris, who did not have too much prominence in the rest of a game in which neither Doherty nor Hojgjberg, the two signings, were a differential factor. On the side of Everton, neither James nor Digne, the man of the match was undoubtedly a Richarlison who was huge to storm the capital.
Photos from as.com