Mourinho reaches his 100th win in Europe
Tottenham's Portuguese coach achieved his 100th win in European competitions in 185 coached matches. His balance is completed with 42 draws and 43 defeats.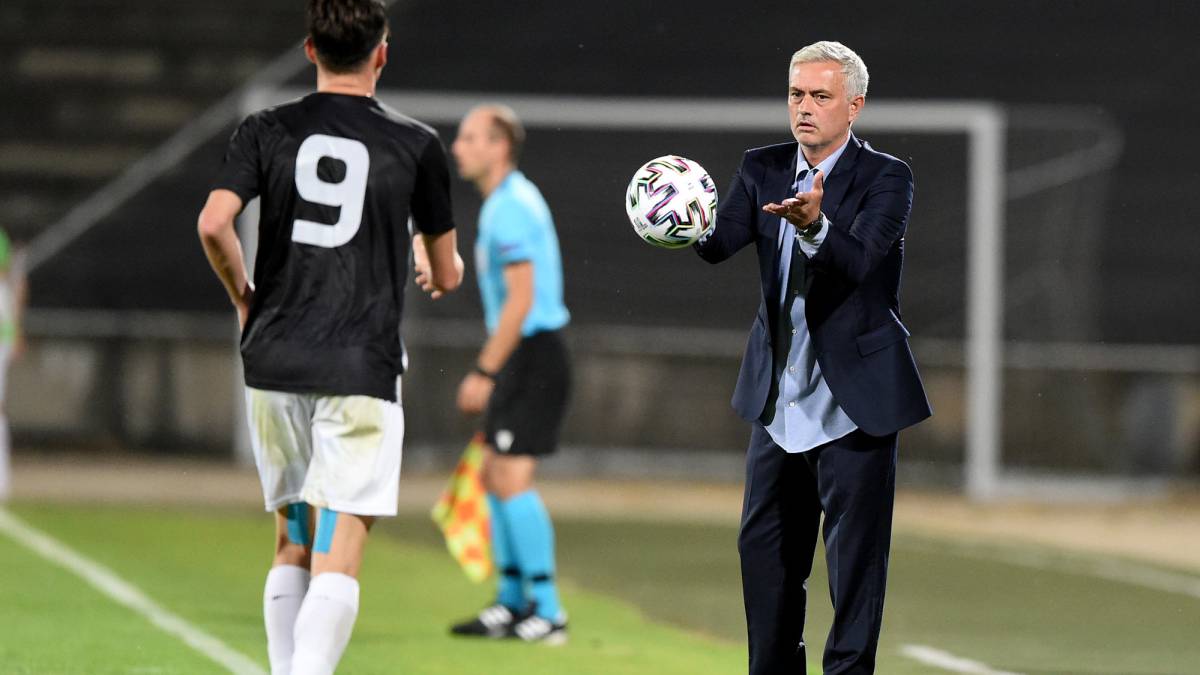 Suffering more than necessary but José Mourinho reached the round figure of 100 victories in Europe. Tottenham's narrow victory in the Europa League preview against the Bulgarian club Lokomotiv Plovdiv was more than a victory for the iconic Portuguese coach, as it was adding another notch to his long coaching career.
Mourinho has achieved 100 victories in European competitions, divided into 80 victories in the Champions League, 10 in the Europa League, 8 in the UEFA Cup and two in the Europa League qualifier (the last two achieved with the spur team) in his 185 games targeted.
100 victories that could have come before since Mourinho has a mole on his resume. He has played three finals of the European Super Cup and has not managed to win any. His total balance is in Europe: 100 victories; 42 draws and 43 defeats. It is with Chelsea that he has the most wins (30); by 23 with Real Madrid; 18 with Manchester United; 16 with Porto; 10 at Inter and 3 at Tottenham.
In addition, he has won four European titles: two UEFA Cups with Porto (2003) and Manchenter United (2017); and two Champions League, Porto (2004) and Inter de Milan (2010) .Ferguson is still the best
Mourinho's feat is considerable but he still has great coaches ahead of him. Sir Alex Ferguson collected 141 victories in Europe in his long career as a club coach. Like Carlo Ancelotti, who holds a record of 119 wins; Jupp Heynckes added 109 and Giovanni Trapattoni, 105.
Among the Spanish coaches, Rafa Benítez stands out with 101 games won or Pep Guardiola, who has 87 victories in 136 games. They are followed by Unai Emery with 73 wins or Ernesto Valverde with 65 games won.
Zinedine Zidane only has 36 wins; still very far from Cholo Simeone's 75.
Photos from as.com