Mourinho: "I already tried to sign Bale for Madrid"
The Portuguese coach spoke in the Europa League preview, with several questions in relation to the possible signings of Gareth Bale and Sergio Reguilón.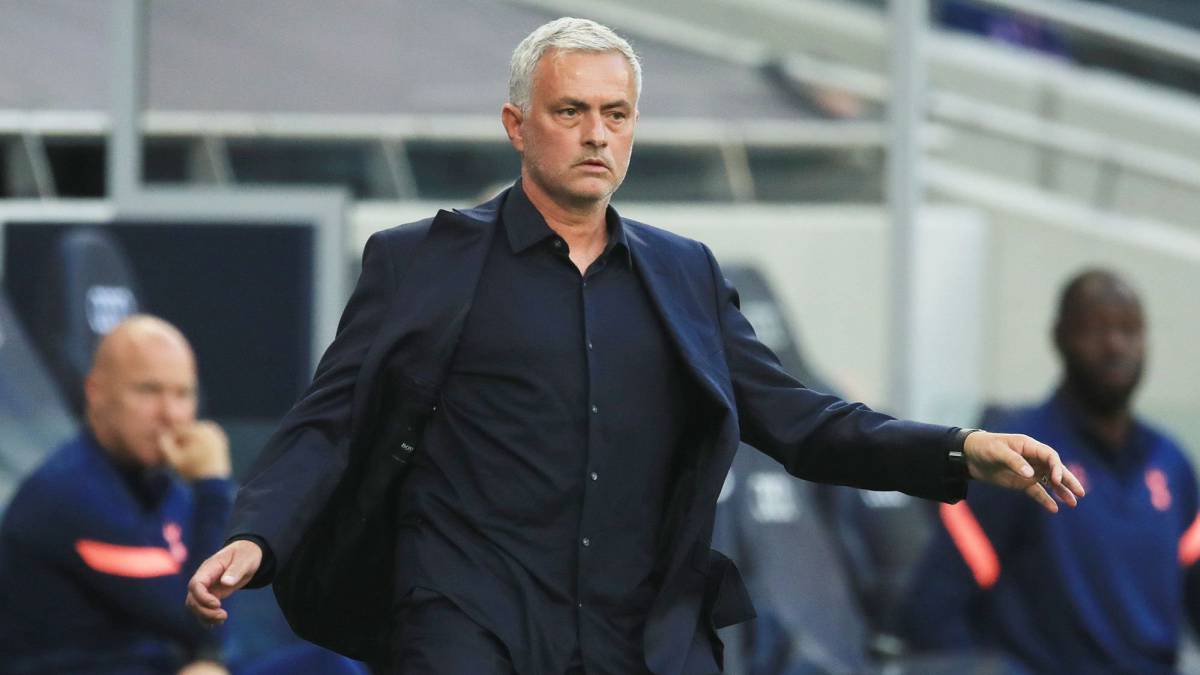 José Mourinho wanted to play cautiously in the press conference prior to the Europa League game against Lokomotiv and, aware that Gareth Bale's operation is close to being closed, he preferred not to comment on the Welshman's situation. "I'm not talking about players who are from other teams," said the Portuguese, who, after loving him at the Bernabéu during his time at Real Madrid, could finally have him under his command at the New White Hart Lane.
"I tried to sign him during my time at Real Madrid but it wasn't possible while I was there. The president took my advice and the season I left he brought Gareth to the club. That is no secret and Gareth knows it ", explained the man from Setúbal in the telematic press conference offered by the London club. Until then, Mourinho defended himself from all attempts to get a wink more towards the Welshman, and, respectful towards the Bernabéu entity, assured that "Bale is a Real Madrid player" .
However, he also left the door open with a more enigmatic statement: "A team is like a puzzle, and when a new signing arrives to complete it, it is very good for the whole. There are three weeks of open market in both directions, and in football you always have to be prepared for something to happen. Let's see what happens to us. "
In addition, the coach assured that he does not "like to start the seasons with open transfer markets", because "a player can play one day for a club and two days later face him." "It's not good but it is there," he added resignedly. The defeat against Everton in the premiere in the Premier League has triggered, incidentally, some alarms within the spurs, but he, aware that it is still early, has assured that this has not motivated them to go to the market.That day, in addition, a schism could occur between the coach and the rest of the dressing room, because, in addition to saying that the pressure from the players was "lazy", Dele Alli, with whom he had had a good relationship, could be seen, leaving the field angry for his replacement. "Dele is a very polite guy, very calm and even introspective. I think the way he reacted was very typical of him, quiet and maybe a little sad. He is a good boy, very polite and I have never seen him, with me or with anyone in the club, a very harsh reaction ", he tried to settle.
Photos from as.com