Mou asked for a change of goals because they were 5cm smaller!
Tottenham's goalkeepers soon noticed that it was not up to standard. The UEFA delegate confirmed this on the pitch.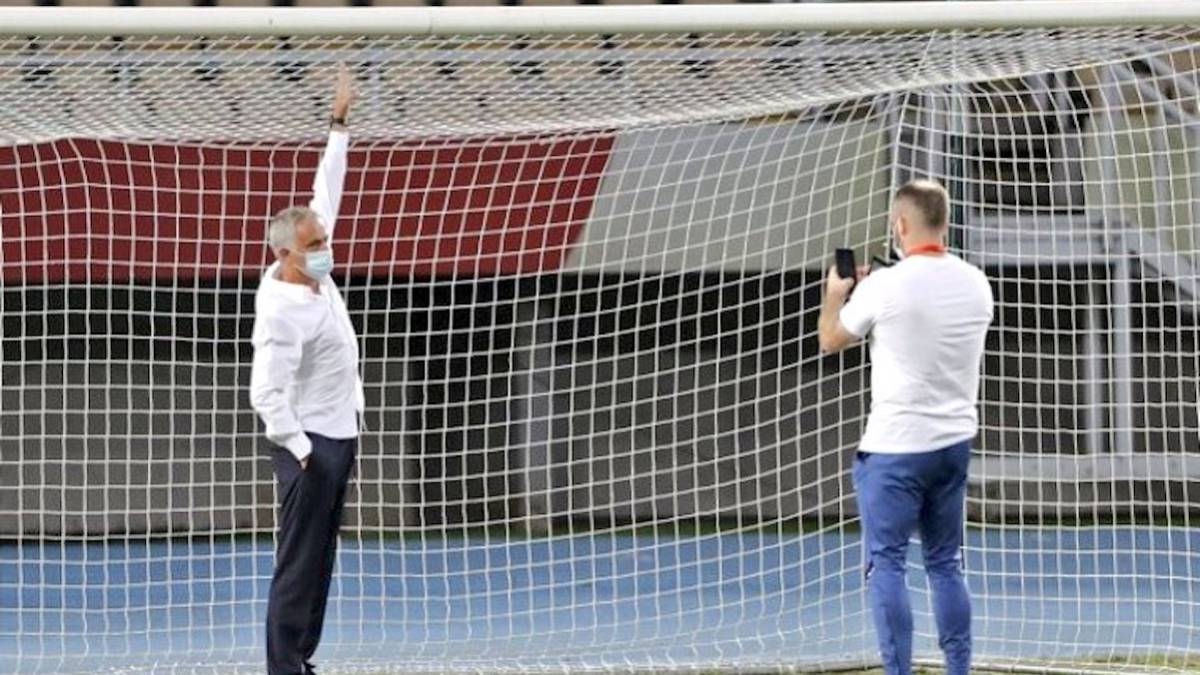 The Europa League qualifying round Shkendija-Tottenham was not played under the same conditions as a conventional football match. And for something that can hardly be perceived with the naked eye, much less by television shot. And is that the goals were five centimeters lower than the regulated size. Mourinho, after realizing this, asked UEFA to change them.
Joe Hart and Hugo Lloris, used to living under the sticks, quickly realized that something was not right. They thus notified their technician, who, after approaching, had the same feeling. At that point, the Tottenham manager asked UEFA to check. Indeed: they were five centimeters smaller than what the regulation indicates. The change, however, was not possible.
This aspect did not disrupt the Portuguese's plans, who saw his own prevailing by a goal to three against Shkendija. Besides, he took it with humor. At the end of the meeting, Mourinho published a photo on his Instagram account with the following message: "I thought I had grown, but the reality is that the goals are five centimeters lower."
At a press conference, laughing, he explained what happened: "It was funny because my goalkeeper told me that the goal was small. I went to see and it was. Goalkeepers spend all their time in them, that's why we know. immediately something was wrong and we managed to get the UEFA delegate in to check that it was two inches, that it was too small. We then ordered ones with the right dimensions. "
Tottenham qualified for the next round and are approaching the group stage of the second continental competition. Mou got regular men, along with others with less stripes. Lamela made the first five minutes into the game. It looked like it would be a placid night, but Nafiu tied after the restart. Son, in 70 ', and Harry Kane, in 79', sentenced the match at the Ecolog Arena in Macedonia.
Photos from as.com