More misfortunes at Honda: Crutchlow injures an ankle
The Briton underwent recognition in Barcelona of his forearm and had a PCR. On leaving, he slipped and fractured the ligaments in his left ankle. He will try to run on the weekend.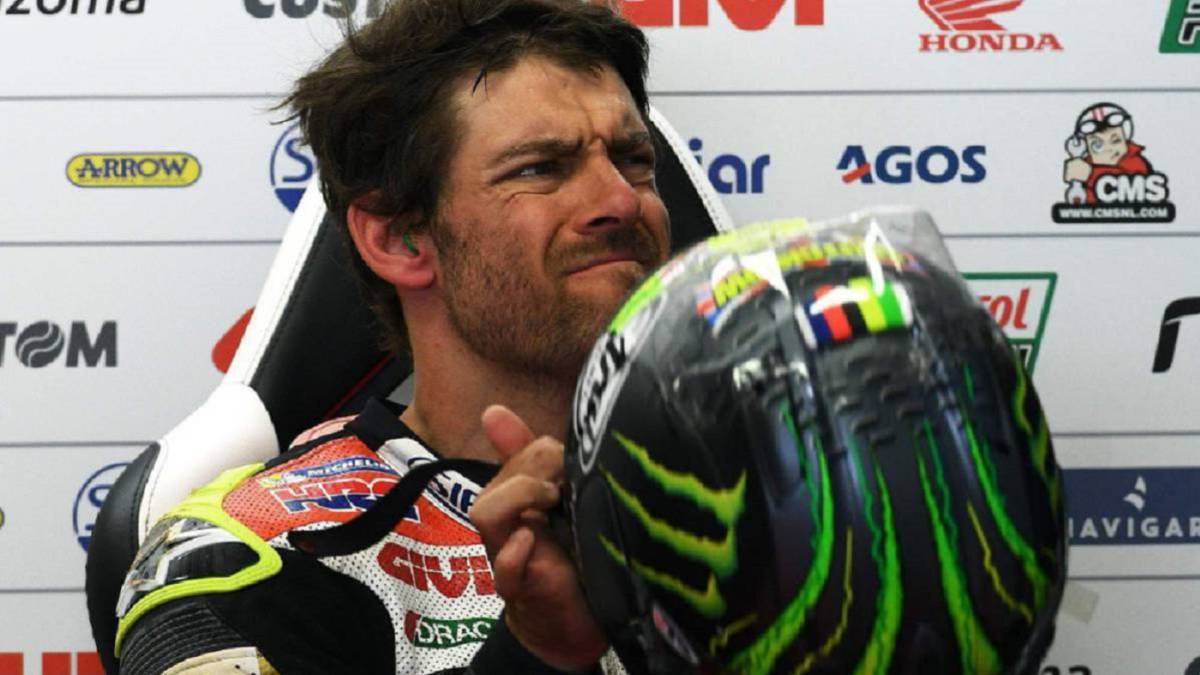 The height of misfortune at Honda was the new injury to Cal Crutchlow, who was to reappear this weekend at Montmeló after being out of both Misano races. The Englishman has slipped on some stairs and has torn the ligament in his left ankle, with which he will also be expected to be injured at the GP of Catalonia, although his team has reported that they will do everything possible to run the weekend in Montmeló
His team, Lucio Cecchinello's LCR Honda, has communicated the misfortune on Twitter with two messages. The first said: "As scheduled for today, the LCR Honda Castrol rider Cal Crutchlow arrived in Barcelona and went to see Dr. Mir for the definitive check-up of his right forearm, prior to the Monster Energy GP of Catalonia. The wound seems to be cured and in much better condition than last week. " And the second tweet, that of surprise, said: "Unfortunately, upon arrival at the Circuit de Catalunya, he slipped when leaving the office for the PCR tests, breaking the ligaments in his left ankle, as confirmed by Dr. Max Ibáñez , a member of Dr. Mir's team ".
It should be remembered that Honda was already in the frame in the last GP, because Crutchlow's loss due to forearm problems, after being operated on for compartmentalized syndrome, was joined by Stefan Bradl on Saturday. The German is the gold wing tester and the one who is replacing the injured Marc Márquez, who has been out since the second race of the year. Bradl underwent minor surgery between Misano 1 and Misano 2, for a nerve in his arm that bothered him, and had to stop when he felt lack of sensitivity in the fingers of his right hand, the brake hand. In theory he should reappear this weekend, but also a Crutchlow who has torn the ligaments in his left ankle coming down the stairs. The height of bad luck.
Photos from as.com