Morbidelli is back, with Maverick starting fourth
Despite suffering a crash in FP2, the Italian-Brazilian led the first day, ahead of Zarco, Binder and Viñales, the first of the four heads.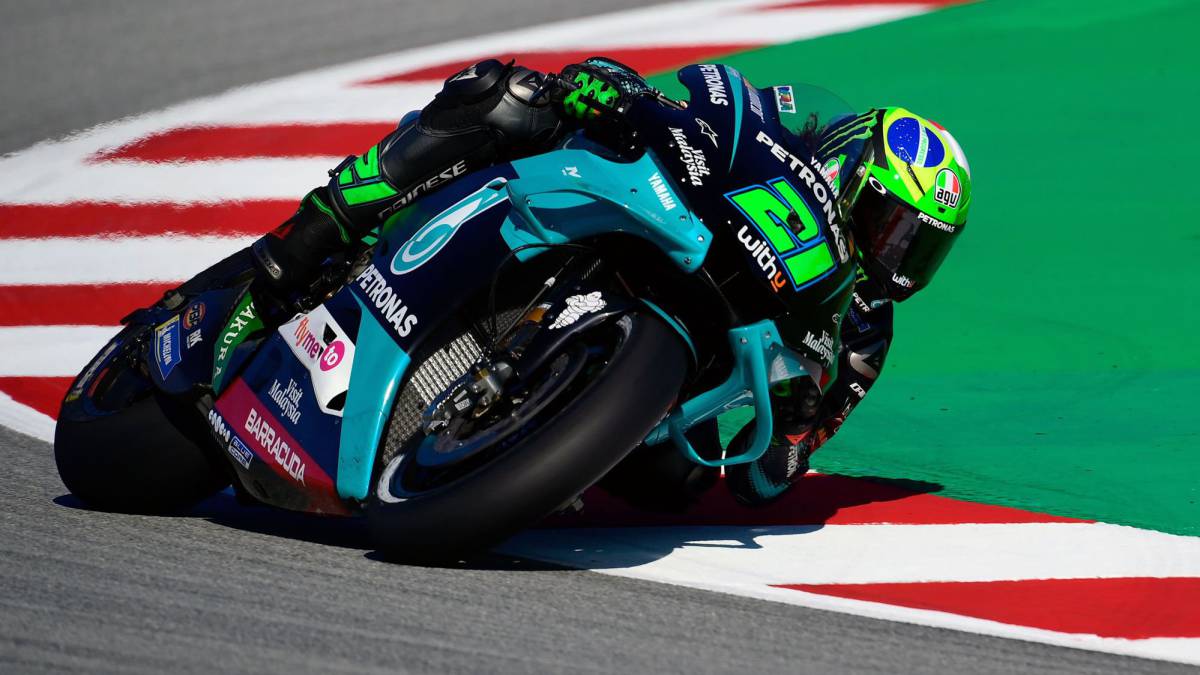 Morbidelli's good time in Montmeló to start the Catalan GP as the fastest rider of the day in MotoGP. The winner of the Misano 1 race has stopped the clock at 1: 39.789 and that has allowed him to reduce the best time of the morning by more than half a second, set by Quartararo, and to lap below the fastest race lap (1 : 40.021 of Lorenzo in 2018 with the Ducati) and begin to approach the track record (1: 38.680 of Lorenzo in 2018). In addition, and surely more important, it has allowed him to take the lead with 0.109 advantage over the second, a Zarco who continues to make merits to make it difficult for Ducati to choose between him or Baganaia for the official team, as Miller's partner.
Returning to Morbidelli, his first starting position reflects that he is already recovered from the stomach and intestinal problems he had last weekend, after celebrating his first MotoGP victory, and he confirms that the Yamaha are doing well in Montmeló, despite that the day was cold on the track, wind and more skating than desired. In addition to his M1, Maverick was also among the top positions, with his fourth place he was the first of the four heads in the general that are in a four-point scarf. Viñales has also slipped ahead of Binder with the KTM, which cannot surprise anyone as he is one of the six winners who have already won this season. The South African did it in Brno, and with a comeback,
The other six drivers with provisional direct access to Q2 are currently Nakagami, Quartararo, Mir (he fell in the morning without consequences due to cold rubber), Pol, Álex Márquez and Rossi. They have been left with the desire to enter the top ten Rins (11th and without gasoline on the Suzuki at the end of the two sessions, which has made him arrive at the box pushing his motorcycle through the pit lane), Aleix 14th), Lecuona (16th) and Rabat (21st) .
Surprising and disappointing was Dovizioso's 15th place in the combine, especially since he did start ahead in the morning. Either he improves or he will lose the lead this Sunday, because Quartararo, Maverick and Mir are chasing him with their breath on the nape of the neck, who are much more plugged in.
Photos from as.com