The Madrilenian leaves with an advantage to be the '9' starter, but is suspicious of his role with Simeone. On the other hand, Juventus seduces him, although Atlético has him and does not plan to sell him.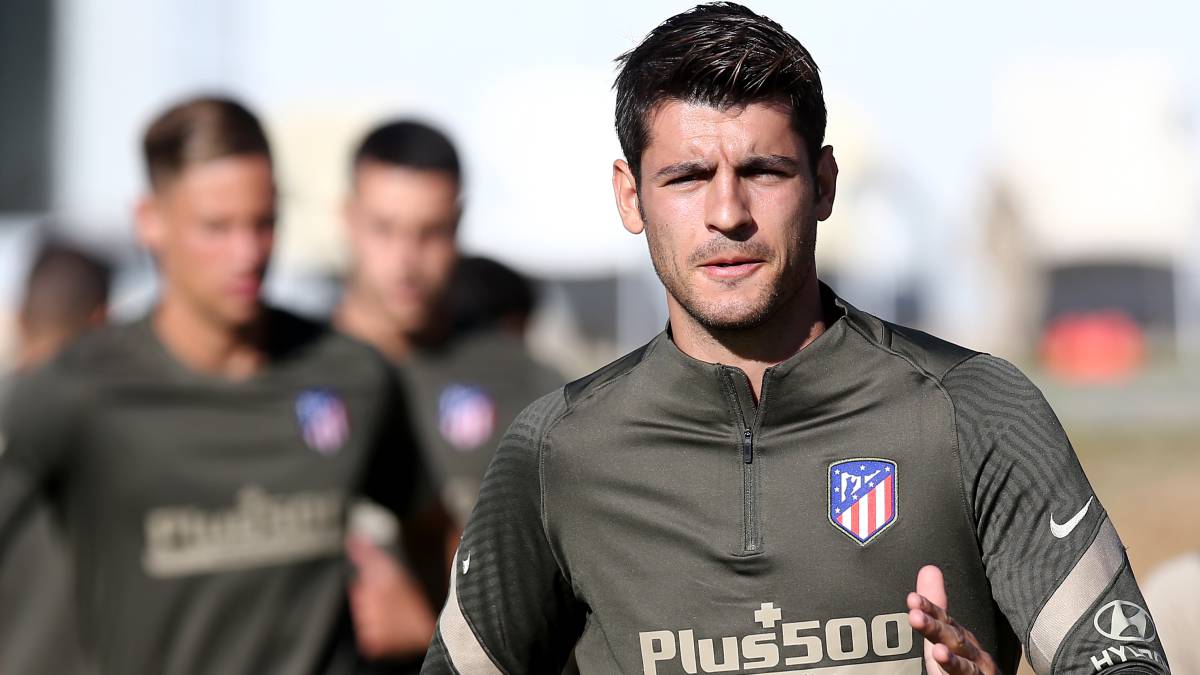 Morata wants to take advantage of the next few weeks to vindicate himself as a forward, even though he is not going through his best moment of confidence. In the absence of news at Atleti, this month was presented as a new race with Costa for a place in the eleven. After the break, Simeone put the Spanish-Brazilian ahead and that affected Morata, who is looking for the comeback. But in the background appears the interest of Juventus. Andrea Pirlo, a former teammate, friend and trainer from Bianconero, tries him out for his project ... and the Madrid native does not see him with bad eyes.
The Corriere dello Sport goes further and, in its edition this Tuesday, reported that Morata has asked Simeone to leave. However, the coach and the club agree that they are not going to open the door for him. El Cholo trusts him, despite the fact that after confinement he granted him a more secondary role. Of those twelve games, Morata was a substitute in six, including against Leipzig (he entered in 72 '). He played 46% of the minutes and Costa, 57%. Before the break, however, Morata was out in six games, a substitute in another six and a starter in 26. In other words, from being practically indisputable he went on to play half the time.
That twist of the script left the Madrilenian touched and makes him doubt. Also be aware that Atlético has been surveying the scoring market since last summer, although neither then nor in January nor in the current window has anyone arrived. In fact, the rojiblanca investment in the attack has been precisely for him, since the club executed the purchase option of 55 million that was in the loan agreement with Chelsea. The club has him and does not include him in the list of players for whom offers are heard and in which Diego Costa is. For Morata, first, he sticks to the termination clause, which exceeds 100 million.
Juventus, between Suárez, Morata, Dzeko ...
And if Atleti does not have it for sale, Juventus is still moving between several options. Pirlo knows Morata well, who played in Turin between 2014 and 2016 (he won two Leagues and two Cups and played a Champions League final), but plan A is Luis Suárez, although it is not easy either. And there is also Dzeko. If he finally goes for the rojiblanco, in Italy they point to an offer in which they would include Bernadeschi and Douglas Costa among others to lower the price.
Thus, Simeone needs a goal and Morata, who was the team's top scorer last season (12 in the League, 16 in total), continues to be his main asset in attack. The striker turns to the last few months, to the good - like that goal at Anfield with a special celebration - and not so much, because he has felt comfortable in the locker room. Yesterday he launched an "Aupa Atleti" through his instagram, but at the same time he wants to know himself important. Many doubts, and there are still weeks for all parties to settle them ...
Photos from as.com