Morant and Zion lead the Best Rookie Quintet of the course
The Grizzlies have two players (Morant and Clarke) for the first time since Pau Gasol and Battier got involved. Paschall and Nunn are there too.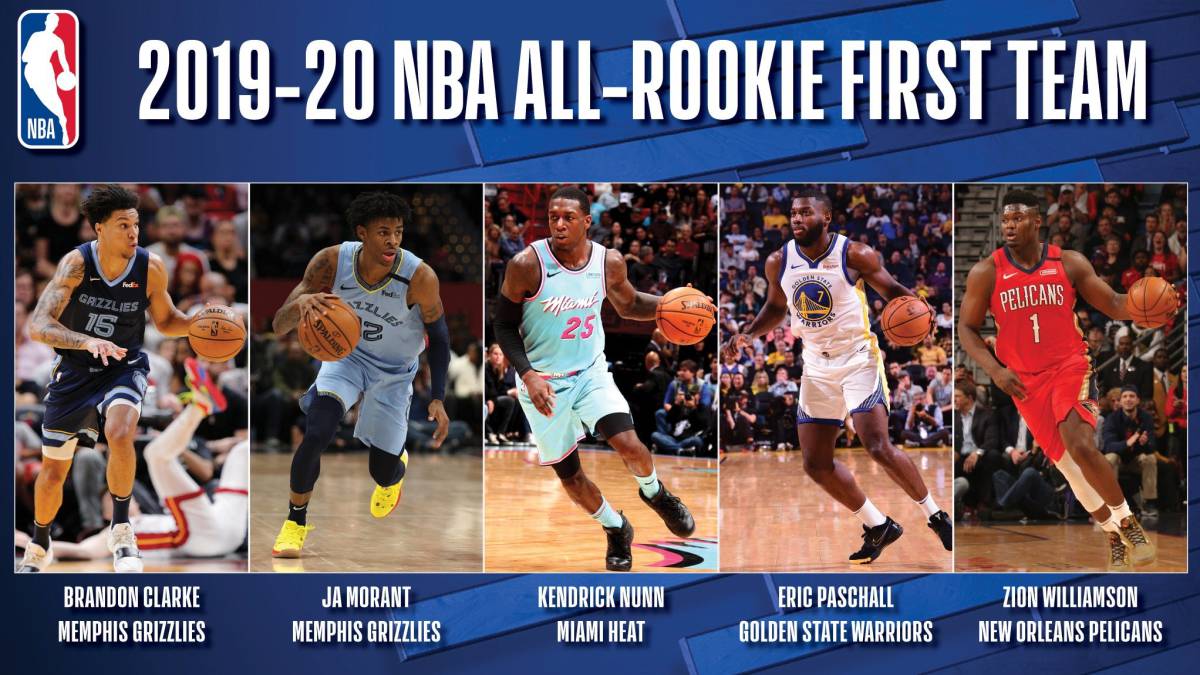 Memphis Grizzlies guard Ja Morant, NBA Rookie of the Year, also leads the Rookies Best Quintet, being the only unanimous pick. Morant received the NBA's rookie first-team votes on all 100 ballots from a global panel of sports journalists and broadcasters from the States and Canada covering the daily news.Alongside Morant (200 points) in the 2019-20 NBA All-Rookie are Miami Heat guard Kendrick Nunn (197 points; 98 first-team votes), Grizzlies power forward Brandon Clarke (189 points; 92 first team votes), New Orleans Pelicans power forward Zion Williamson (176 points; 87 first team votes), and Golden State Warriors forward Eric Paschall (116 points ; 28 first team votes) .
With the selection of Morant and Clarke, the Grizzlies have multiple players on the NBA All-Rookie first team for the first time since the 2001-02 season (Pau Gasol and forward Shane Battier). Nunn, who played in the NBA G League last season, is the first Heat player named to the NBA's first rookie team since the 2008-09 season (Michael Beasley) .
Williamson and Paschall round out the All-Rookie first team as the first and forty-first overall picks in the 2019 NBA Draft. The 2019-20 NBA All-Rookie Second Team consists of Heat guard Tyler Herro (115 points), Toronto Raptors guard Terence Davis II (96), Chicago Bulls guard Coby White (90), Charlotte Hornets power forward PJ Washington Jr. (88) and the Japanese forward the Washington Wizards, Rui Hachimura (74) .
The media panel selected five players for the NBA rookie first team and five players for the NBA rookie second team at any position. Players received two points for each vote of the first team and one point for each vote of the second team. Voting was conducted based on regular season games played through March 11.
The seeded games, which were played from July 30 to August 14 as part of the restart of the 2019-20 season, did not count in voting for the NBA All-Rookie team, or the other awards end-of-season traditional
Photos from as.com