Mirotic and Abrines break a Unicaja that lasted a while
Unicaja was winning 38-25 at 18 '. But Abrines stopped the fall. Then Mirotic, who had only scored five points in the first half, destroyed the Malagueños.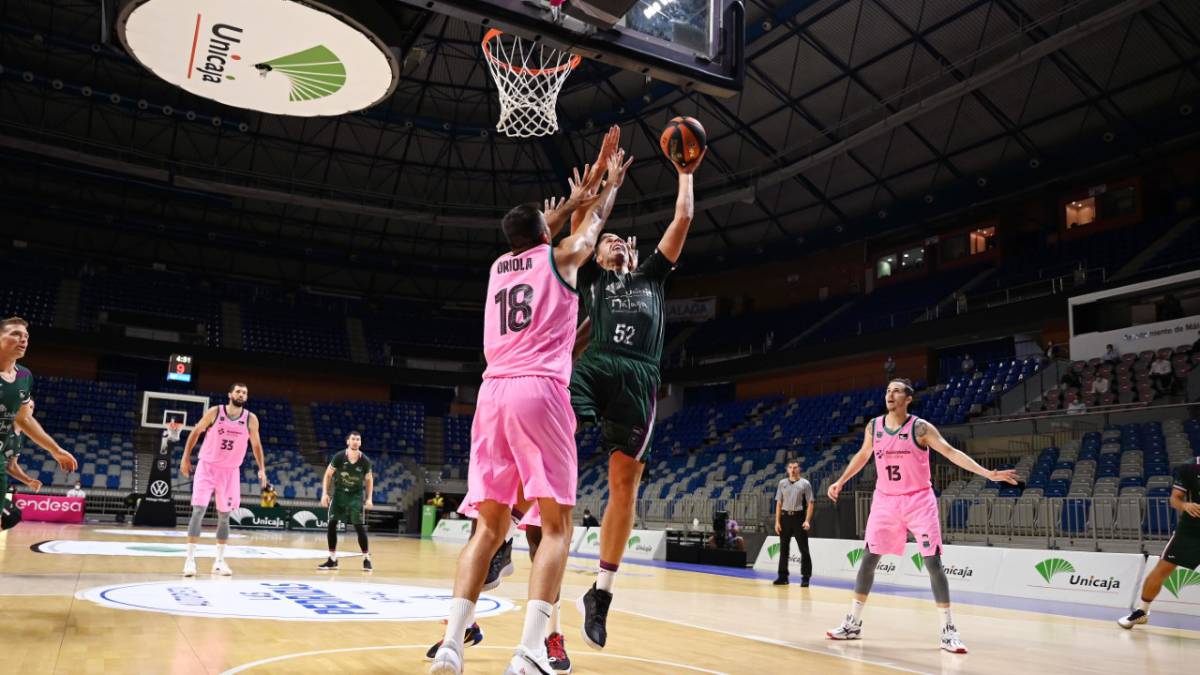 Barcelona won a game that they lost 38-25 at 18 '. The success of Abrines when he was most needed, the stellar appearance of Mirotic (24 points, 19 of them in the second half and a PIR of 29) and the physical collapse of Unicaja turned the event around and ended Barça's bad streak in a Carpena where she had not won since 2015.
Unicaja had a very good first 18 minutes. Powerful defense, seven points from Bouteille in the first quarter and ten from Brizuela in the second; nine losses by Barça (Unicaja seven) and bad minutes by Mirotic opened a gap with two minutes remaining. Jasikevicius looked for the Barça reaction and a partial of 0-7, with five points in a row from the former Unicaja Álex Abrines, tightened the score. With 38-32 the intermission was reached. The Balearic forward had 10 points. He stopped the fall of his team and made the first gesture to flip the tortilla.
In the second half, Unicaja lowered his physical level. With patience, Barça approached (45-44 min. 15) and got ahead (45-48). Mirotic's appearance was noticeable. The partial, from that 38-25, was devastating: 7-23. Bad minutes for Casimiro's men and with the feeling that the Catalans could break the game. Now it was Unicaja who suffered from losses (five only in this third quarter for only two of his opponent). The third period was Barcelona 49-54 with 11-22 of partial.
And in the final stretch, Barça escaped (54-62). Mirotic already did what he wanted (valuation 19 in this section and without blinking) and Unicaja could not find the way. A triple by Brizuela, his first points in the second half, gave hope but Abrines was still inspired. It is always well placed. And of course the horrendous losses. Unicaja, at the end, 18. Tremendous.
The new arreón of Brizuela gave hope to the greens (65-71). But a triple from Calathes (the only thing he did, but at what moment) and the power of Mirotic handed down the sentence: 70-79. Unicaja's second defeat. Barça counts their steps by victories.
Photos from as.com