Mir: "I lost two seconds behind Miller and that cost the victory"
"I was fine at the beginning, saving rubber, and when I saw the others coming down I had something else, also because I was not that fast at the beginning," he said.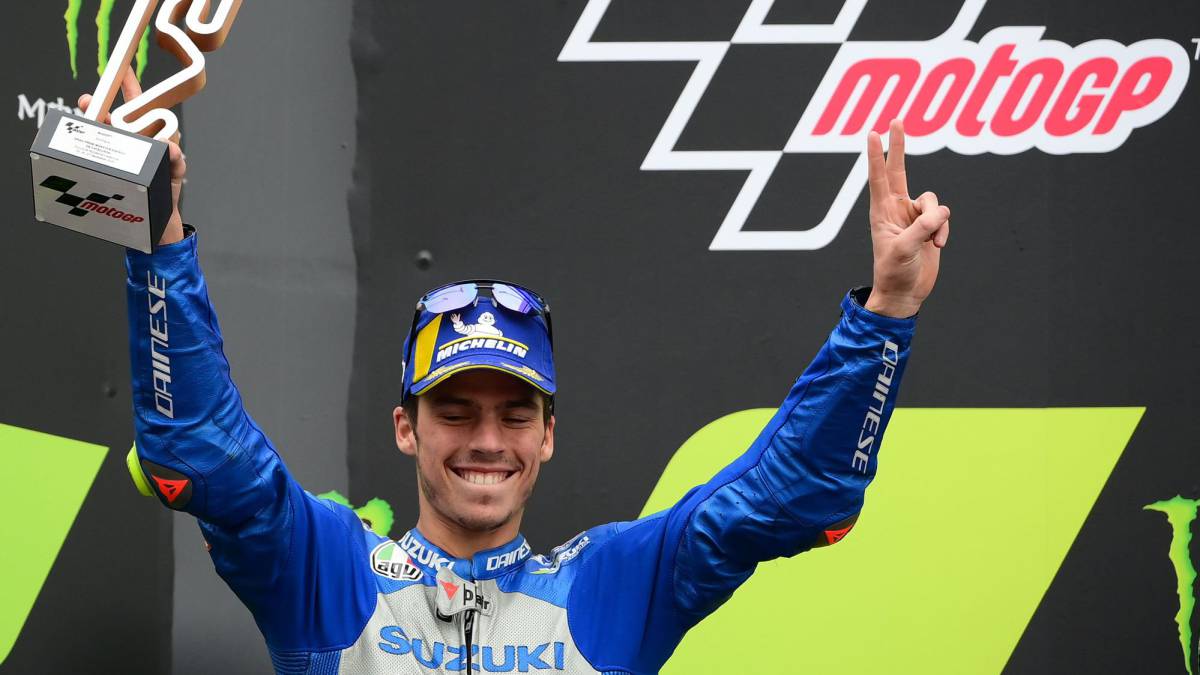 Satisfied, Joan Mir finished with his second place in the MotoGP Catalan GP. It is his third consecutive podium, the fourth in the last five races, and puts him second overall, eight points behind the head, occupied by Quartararo.
-What do you think of this second place?
-The truth is that I feel very satisfied with this result. We were able to work very well all weekend, working towards the race. We already knew that our strong point was not Q2. Starting eighth is never easy and at the beginning of the race it was necessary to climb positions without getting into too much trouble. Then he was behind Miller and the leading group was super fast in the first part of the race. Then, in the middle of the race, I started to feel better, to regain the distance and I saw that there were drivers with problems with the rear tire. We had them too, but less, and I was close to catching Fabio, but he was very good, pushing his bike and tires to the maximum. He was clearly faster than us, but I am especially happy that there is another Suzuki also on the podium, because this double is a special occasion for Suzuki. I am very happy for my team.
-Did Miller make a plug?
-Going behind Jack is always difficult, because it is difficult to overtake and especially in the first laps of the race. I lost a couple of seconds going after him and that probably cost me the victory, but there was nothing I could do. He played his tricks and was very fast in the first part of the race. Then he had a lot of difficulties with the tire. I was fine at the beginning, keeping rubber, and when I saw that the others were going down I had something else, also because I was not as fast as they were at the beginning.
-Is the World Cup already yours and Quartararo's?
-It's too early to say at this point. Both he and I are more or less at the same level of perseverance and close in the general classification, but it is also true that there are many drivers who go very fast and that there is still a lot of championship and many points to distribute.
-Have you suffered with the front tire?
-When I was running behind someone it was warmer and it gave me a better feeling than when I was running with no one in front, especially in left-hand corners. At turn 2 I had scares, but it was the same for everyone. We already knew that the tires were going to be important here, but I already did a long run in FP4 and saw that at the end I was at 41 high or 42 low and that I could go faster. I knew we would all have problems with the tire dropping at the end of the race and it was as we expected. It is impossible to have a tire that performs the same on the first lap as on the last. We all know this and we try to manage it as best as possible. In our case, the positive point is consistency and we are going to work on maintaining it.
Photos from as.com