Milan and Ibra are still plugged
The Rossoneri started the league by beating Bologna thanks to a double from the Swede, who showed great form. Those of Pioli have 15 games without losing.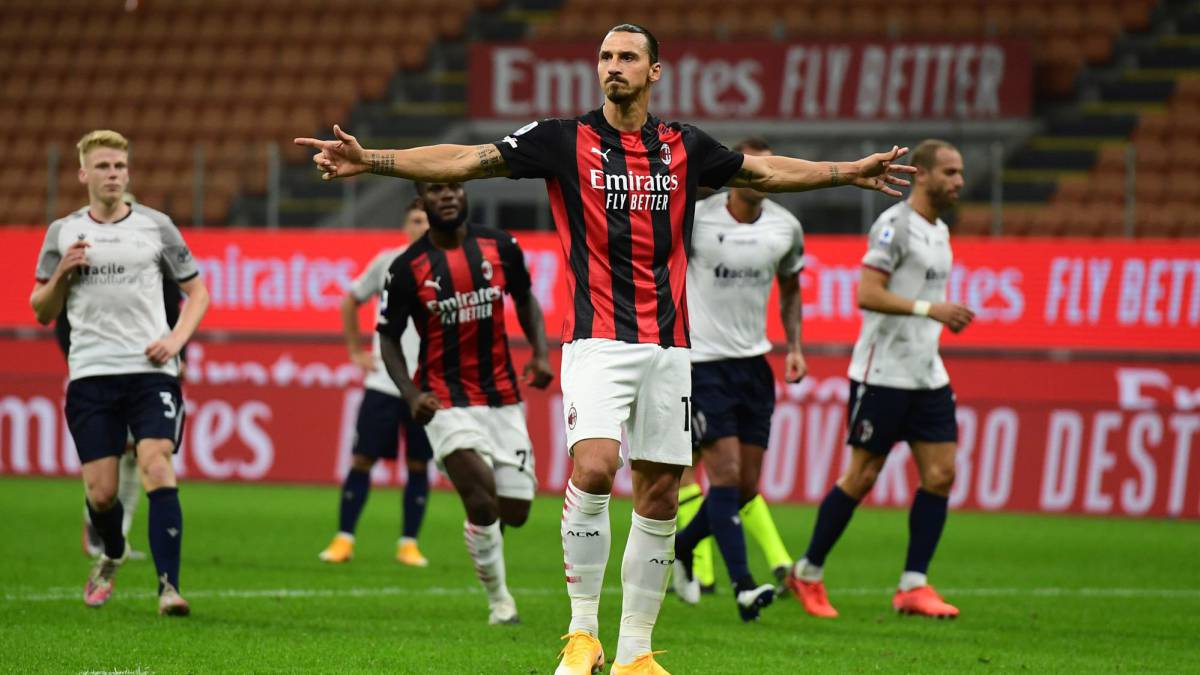 Milan continues with the same dynamics with which it closed last year, winning a lot and well. In their first league match, the Rossoneri knocked down Bologna in San Siro, before the 1,000 spectators that the Government already allows in the Calcio stadiums. The king of the night was Ibrahimovic, who once again demonstrated how, in his case, age is only a number.
The Swede opened the can after 35 minutes with an imperious header, taking advantage of a precise cross from Theo Hernández, another that has been confirmed at a high level. At the start of the second half (which Castillejo could not dispute due to injury), in addition, the forward launched and marvelously performed a penalty forced by Bennacer, lying on the edge of the area by Orsolini.
There was also room for the young Tonali and Brahim, who celebrated their league debut in the final stretch, with the match already sentenced. Those of Mihajlovic only knew how to create some danger in the last minutes, and ended the match with ten for the double yellow that Dijks saw.
A comfortable and well-deserved win for Pioli, who continue to give good feelings and add 15 games in a row without losing. Aiming for the desired return to the Champions League, at this rate, will be the minimum goal of the season.
Photos from as.com