Messi, return to the liquid nine
Koeman is considering the Argentine's return to that position, at least until he knows what to expect with those intended for that position. Koeman asks him not to leave the area, where he is still decisive.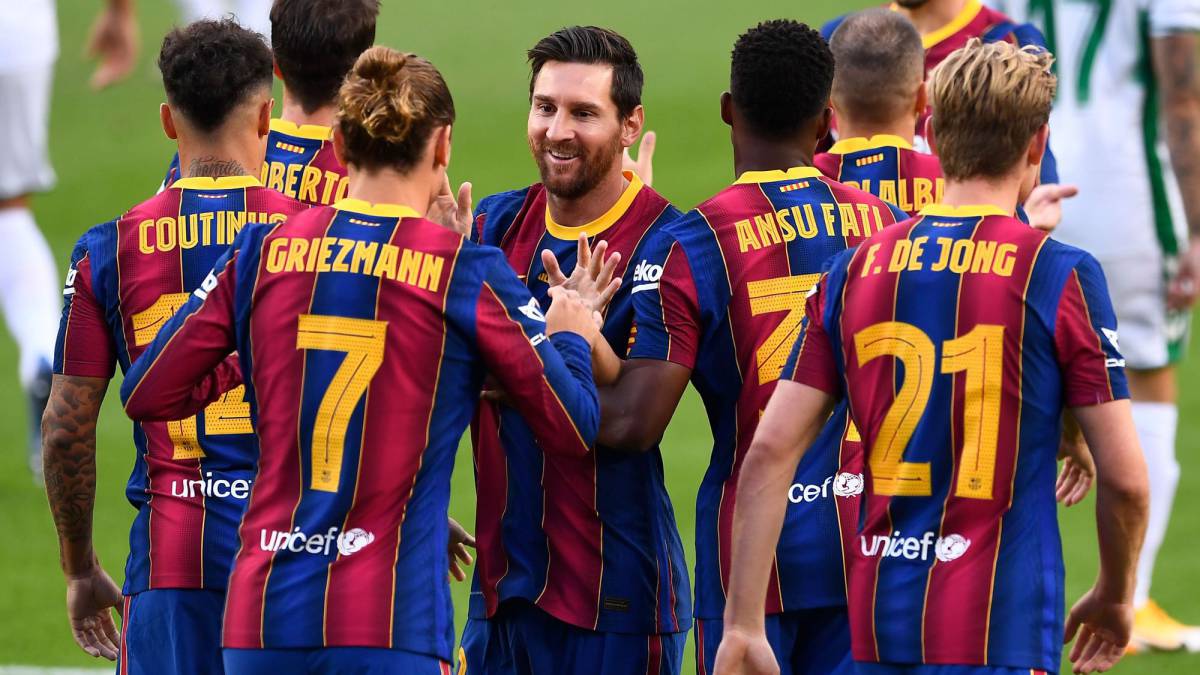 "With his quality, Messi will find space in the team's evolution". With this somewhat cryptic phrase, Ronald Koeman tried to explain, on August 24, the Argentine's fit in his Barça. But no one took it into account, probably not even he, who already knew that, just a day later, the Argentine was going to send a burofax to the club saying goodbye.
Messi, then, was not in Koeman's initial drawing but the Dutchman has improvised quickly. There is no other remedy than to put him in the center of the stage and give him a leading role because he is the greatest player in the history of the club and because, as the tulip admitted, he "wins games". And in that is Koeman, who, waiting to know what to expect with those intended in the position, considers placing Messi as a false forward or nine liquid.
After playing as a false right winger in the first preseason friendly against Nàstic, Koeman has already placed the last 'reference' Ballon d'Or in the matches against Girona and Elche. Obviously, Messi has freedom of movement to exchange positions with Griezmann and generate goal pre-passes like those he has signed in the last two games. However, Koeman considers it important that, unlike last season, Messi does not waste time going down to the midfield line, almost parallel to Busquets, at moments of the game. He considers it a waste of time. First, because Messi can no longer score extraterrestrial goals like Getafe, Madrid, Zaragoza or Athletic, starting 50 meters from the goal. At 33, you need to optimize your actions and be more specific. In addition, he wants rival defenses to feel the threat of the Argentine. The position also relieves you of defensive responsibilities and makes losses less damaging.
Koeman knows that with Messi he will not have a nine that hits the defenders, but he will have a weapon of mass destruction that if he receives inside the area he scores a goal and that if he finds the space he will give the decisive pass. That has asked Messi, who also has a privileged understanding of the game. Extreme and liquid nine with Guardiola and Tito, midfielder with Luis Enrique, scorer midfielder with Valverde, Messi walks towards his penultimate reinvention.
Photos from as.com