The Argentine makes a goal, scores another two in the friendly against Girona and shows signs of mental recovery after the burofax storm.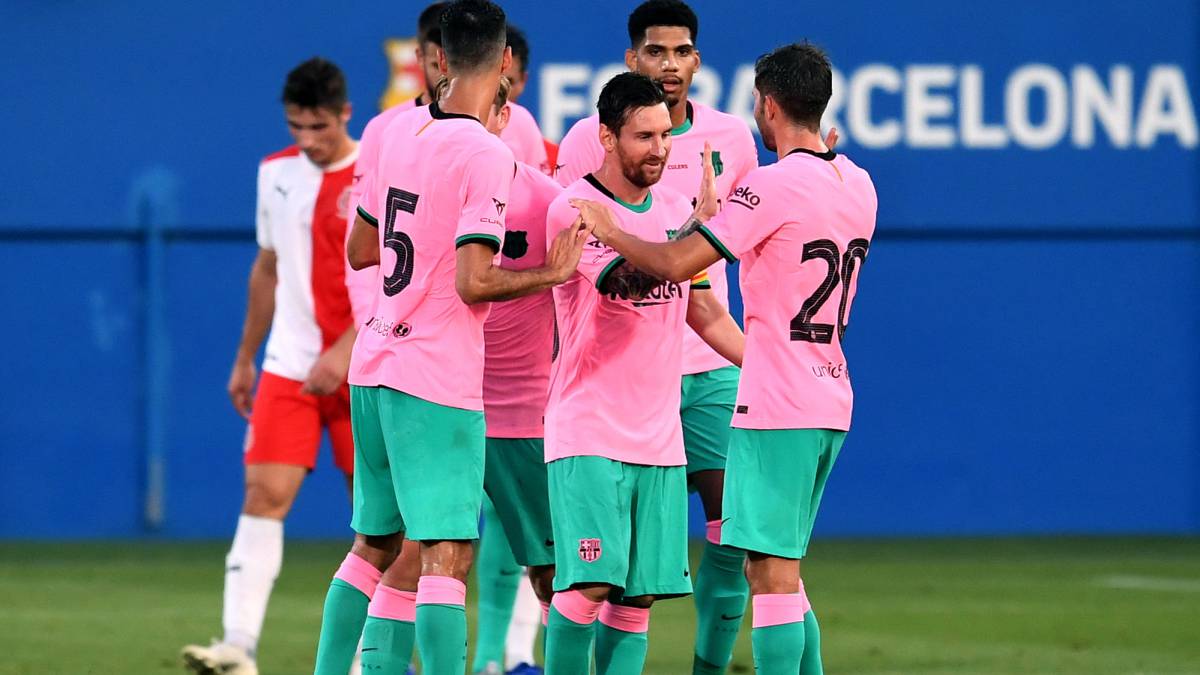 "I'm staying and I'll do my best," Messi said on September 4 to close the burofax storm. An indecipherable character, and introverted, it was difficult to anticipate what his reaction would be after the club of his life closed the exit door in his face. That message from Messi gained strength against Girona.
Fiercely competitive as it is, it felt like having wiped out two grotesque weeks from the hard drive, had rebooted, and were already at work. Another thing will be the sequels that remain of that when time passes. But for now, Messi has been working on the grass. Two assists, a magic maneuver at 1-0 and, again, and surely too soon, Barça, also Koeman's, behind him.
His delicatessen on the 1-0 play was encouraging. Placed as a false nine by Koeman to give Griezmann a field in the position he likes and balance the team defensively, the Argentine pulled out of the hat a pass only to the head of the chosen ones. Trincao, a player with whom he could understand because he goes well to space, thought the same as the Argentine and Coutinho scored 1-0.
Messi is not very expressive, but he seems to have closed the burofax folder, the interview in flip-flops and the laments. He knows better than anyone that his spirit will depend on the health of his team and he does not seem to be forcing the times but rather to overcome a trance with maturity. "Let's build the future together," Pjanic invited him. Of course, Messi, like Busquets, Alba or Piqué, have to squeeze themselves physically. Age is unforgiving and the demand will be high.
The first half, moreover, brought some more good news like Araújo. And some disturbing. De Jong was a ball-losing machine, he recovered slowly and seemed anything but ready to take the team's wheel. The Dutchman completed his 'horribilis' day with a gift that Samu Saiz converted at 2-1. Before, on the brink of halftime, Messi had hit a right hand. The Argentine closed his participation with the third goal.
Koeman said upon arrival that Messi had to participate in the evolution of the team. For the moment, beyond the system change, Barça has not changed so many players either (only Vidal, Rakitic and Suárez have stopped playing), it points to a similar eleven it seems the same team with the same physical defects that could send him back to the hells. And, of course, he's still as dependent on Messi as ever.
Photos from as.com