Messi's father is already in Barcelona: "It's difficult"
The player's father meets this Wednesday with Bartomeu to open avenues in agreement with the club. City trusts in negotiating, but will not risk signing for las bravas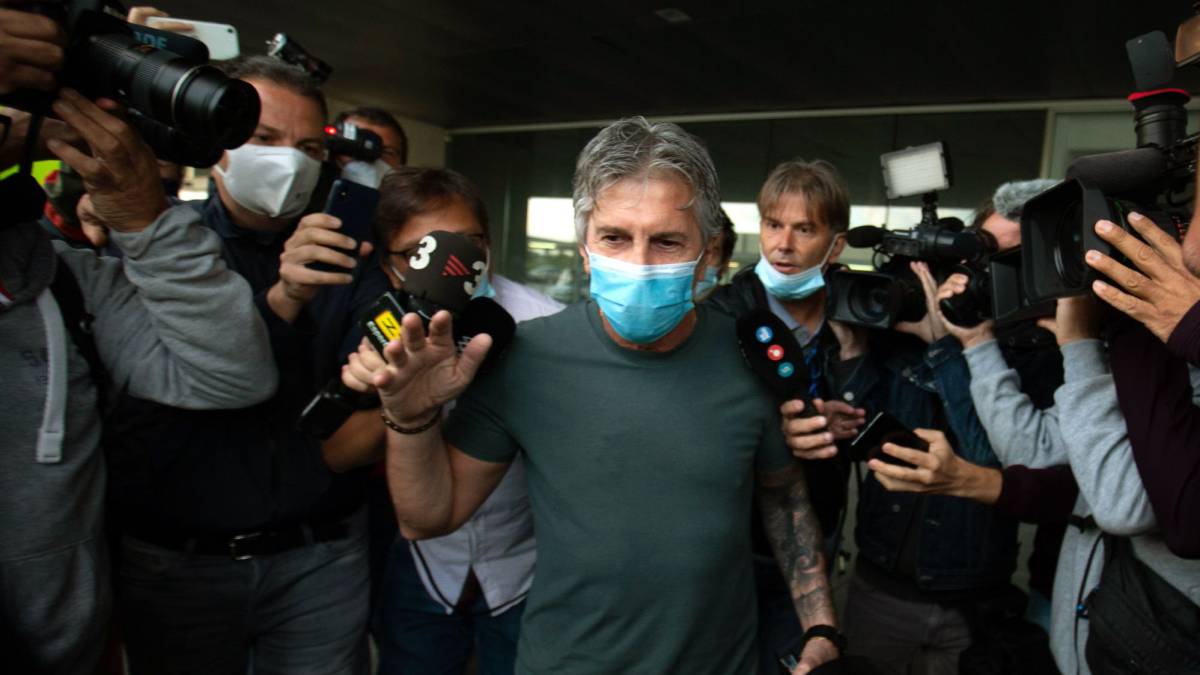 Jorge Messi, Lionel's father, landed in Barcelona this Wednesday to meet with the president of the Barça club, Josep Maria Bartomeu, and try to unblock his son's departure. When asked about his son's situation, he answered bluntly: "I don't know anything." Minutes later he went further when he was captured by Cuatro's cameras: "It's difficult, difficult for him to stay at Barça."
You will have work ahead because unlocking your situation does not seem easy. Barça maintains that the player is non-transferable and that he will only leave if he pays a termination clause of 700 million, which he considers legitimate and which has also been institutionally ratified by LaLiga. For his part, Jorge Messi considers that his son's contract with Barça is terminated by virtue of a release clause, which, in his perspective, is protected by the special circumstances of the COVID-19 season, and that he can leave free. But Messi has not moved from Barcelona yet because that subjective vision of his advisers from the Cuatrecases law firm does not coincide with the vision of the clubs where he could play, which do not want to risk the appraisal of a judge if any of them, City, PSG or Inter, sign Messi for the bravas.
Disappeared, without showing up for the PCR tests on Sunday or the first two sessions, Messi waits for news because in this situation, unlike on the pitch, he has no capacity to do magic. He has made a decision, which is to leave, but now he has to wait for the bureaucratic machine to start up or simply wait for an agreement. Manchester City, meanwhile, look at the situation from a distance with some concern. On the one hand, he is confident that a pact will be produced between Barça and Messi to know what to expect and start negotiating with the Barça club. But he is aware that he does not depend on him. After the rush and the euphoria that was unleashed in Manchester last Tuesday night after the news of the shipment of the burofax was known, the passage of days has cooled the eyes of the citizen club, which still hopes to take the player but will not do follies.
According to Mundo Deportivo, the only possibility that Messi will play for City is for him to be free. In addition, always according to the aforementioned media, Guardiola would have recommended the Argentine to stay at the Barça club and finish his career there. Other sources, however, insist that City have already put the plan in motion and what they want is to open a channel of negotiation if the Barça club and Jorge Messi finally understand each other. Meanwhile, Messi shirts still flood the city. Everyone prefers to think that he is still from Barça, we'll see what Jorge Messi says today.
Photos from as.com