Medvedev, contrary to Nadal on his Roland Garros complaints
The Russian analyzed the particular conditions that the Parisian Grand Slam will have this year. Despite complaints from many players, he feels comfortable.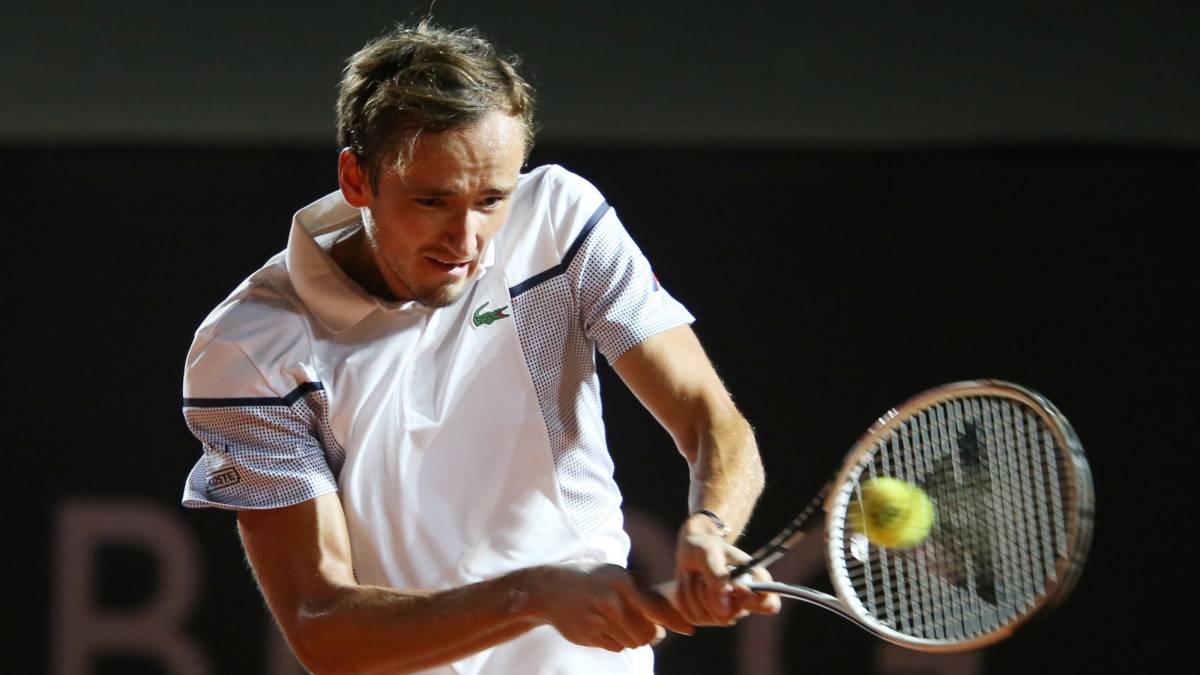 "The balls are a stone, dangerous for health", explained Rafa Nadal last Friday in a virtual press conference after completing his first training sessions on the clay of Roland Garros. The low temperatures registered in Paris on these dates and the change of brand of balls in the tournament (now they are Wilson) will mean significant new features with respect to the other editions, traditionally held in the month of June.
But in a troubled river, more than one wants to make a profit at the most atypical Roland Garros in recent years. This is the case of Daniil Medvedev, who said he felt comfortable with the cold and the new balls. "I left Hamburg without bad feelings. I am confident that I can give the best of my tennis here. It is true that there are many players complaining and that they are not satisfied with the conditions in which we will play, but I focus on myself. On clay It benefits me a lot that it is cold, that the ball does not bounce a lot when bouncing. Under these conditions, my flat game can be more effective, just like how the balls are this year, so it is true that it can be an advantage for my tennis and being before a good opportunity, "explained the Moscow man at a press conference.
Interestingly, the No. 4 seed of the tournament does not know victory at Roland Garros after three appearances (0-3), so he has never made it past the first round in Paris. Possibly, this course will succeed due to his renewed confidence and the particular conditions, although for this he will have to beat an uncomfortable rival like the Hungarian Marton Fucsovics in his debut. "I like this ball a lot, I feel that it adapts perfectly to my tennis, it can reinforce my playing style a lot. It's difficult to say something like that before having played an official match, I don't know, maybe my feeling will change, but of course From what I have been able to train, this ball satisfies me enormously, "concluded Medvedev. They are all warned ... 444 444
Photos from as.com