Medvedev advances without giving up a set towards a great match vs Thiem
Medvedev qualified for the semifinals after beating his compatriot Rublev (7-6 (6), 6-3 and 7-6 (5)). His rival, Thiem, ate De Miñaur (6-1, 6-2 and 6-4).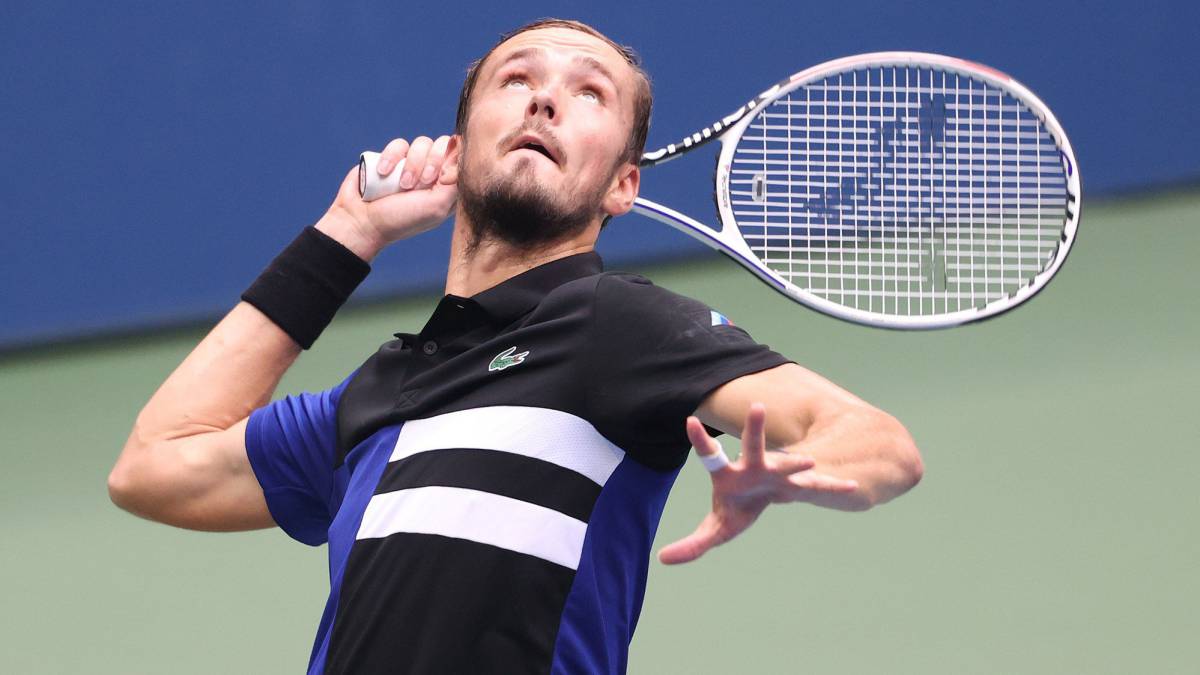 Not giving up a set in five games. This is how Daniil Medvedev will present himself on Friday in the US Open semifinals, after beating his compatriot and good friend Andrey Rublev 7-6 (6), 6-3 and 7-6 (5) in 2h: 27. He is the only one who remains undefeated in the sleeves that remain in competition. Nobody in the history of the tournament has won it without giving up at least one. The Russian has taken the point from New York and again, as in 2019, he is one step away from the final. Then Nadal took away the title, which now will not be able to do so because he resigned to participate and is already preparing the mini-season on earth in Rome. Medvedev will see them on Friday (from 22:00) with Dominic Thiem, who ate Alex de Miñaur (6-1, 6-2 and 6-4 in 2h: 04). A great game is coming, for many the anticipated final.
A little more was expected from a game between two of the players who are in better shape at this stage of an interrupted season, but Rublev (19 wins and 2 titles, the most outstanding of the course after Djokovic, who accumulates 26 and 3) wasted three Set balls in the tiebreaker of the first, finally fell and short-circuited because of a monumental anger that took him out of the game and made him lose much of his concentration and his hopes, as if he saw it impossible to tackle his partner. After hitting the racket, throwing the bananas and asking for explanations from his coach, the Spanish Fernando Vicente, Andrey was not in a position to stand up to someone as rocky and stable as Medvedev, who also added 50 winners, 16 direct serve and only lost six points with first serves. Thiem, a machine
With all his repertoire in full operation, Thiem disabled a rival like De Miñaur, who is a spark on the track but could not stop the machine that is now the Austrian, especially in a first set in which he was exalted. Dom broke the game when and how he wanted, with his backhand to a lethal hand and the right firing with enormous power, as very few tennis players today, very few, can do. Even in the third set, when the Australian stepped forward and hit the ball with more power, Thiem prevailed at the right moment, to get 5-4 and serve and settle the matter with elegance and a card with 41 strokes winners, 11 of them from direct service ... plus seven breaks. In New York he reaches another milestone in his career, because he had not reached the semifinals and he is the first player from his country to do so. After having played two finals at Roland Garros and one, this same year, at the Australian Open, he only has to shine at Wimbledon, the worst he does.
Results of the day.
Photos from as.com