McPhee victory and Arenas fall that opens the World Cup
The Spanish fell two from the end and his main rivals took advantage of it, because Ogura made a second that puts him at 5 points and the Scotsman remains at 14.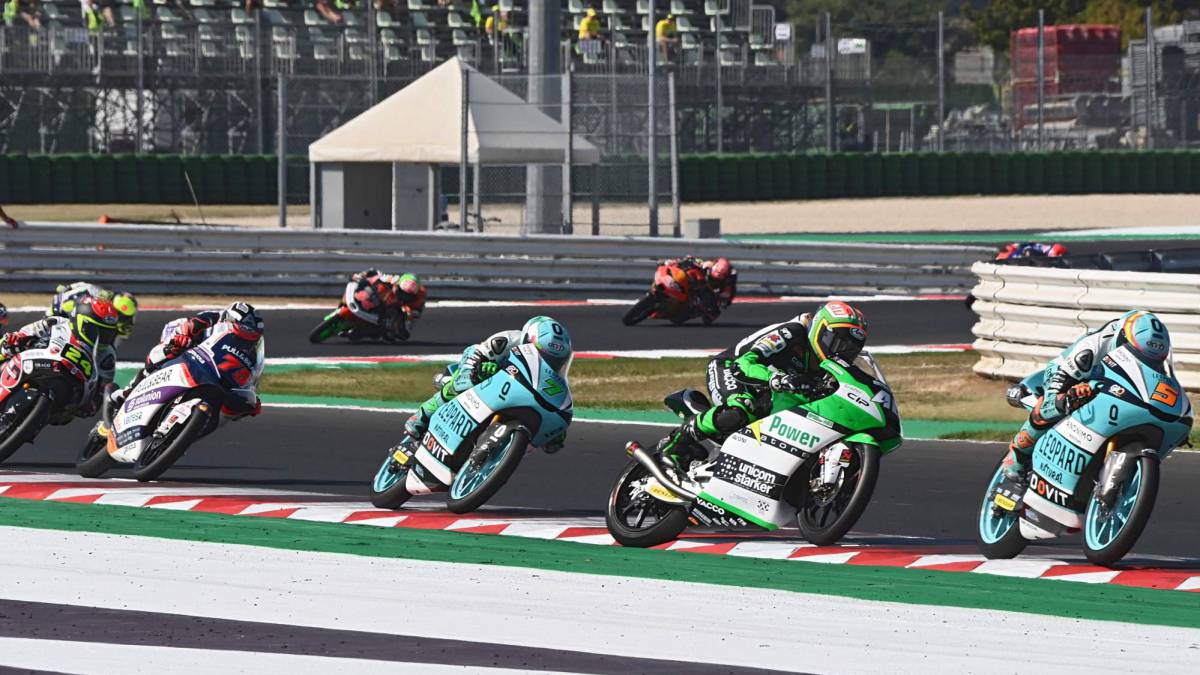 Another exciting Moto3 race that of the San Marino GP, although this time without joy, too important for Spanish interests. The brilliant fourth place of the rookie Alcoba is saved, but the fall of Arenas that reopens the World Cup and the last lap of a Masiá that began leading, but finished seventh, weighs heavily on the spirit. Those who did end up happy were the three with podium places, McPhee, Ogura and Suzuki, especially the first two, because with Arenas' zero and their valuable added points they have the license to dream again of fighting for the title.
McPhee, who started seventeenth, achieved his first win of the year and is now third overall, 14 points behind the Spaniard, still with eight races ahead. And Ogura, who started from pole, signed a valuable second that leaves him only five points behind the leader, when during the race he virtually reached more than 30. In addition, the Japanese was leaving by ears in the first bars of the test and he was saved from a good stick that would have ruined his career and his title options.
The race was slow-paced, and that's normal, because it's impossible to go faster with so much ax among the leading drivers. Up to 14 units had real podium options in the final stage. A first cut was made at the beginning, when Sergio García measured badly and took Fernández and Vietti with him to the ground. They were three of the seven pilots who fell. The others were López and Sasaki, in joint action; Binder, who climbed from ninth to the lead (there were up to six leaders) and was lucky not to be run over by his fellow travelers when he fell at the exit of Turn 6, because he slid in parallel on the piano; and the aforementioned Arenas, whose soul hurt to see himself out of the race.
Arenas showed symptoms during the test of having the situation under control, as he had done in previous tests. Proof of this was, for example, the outside that made McPhee and Ogura at one point in one go. Before his fall, the Catalan had a slight touch with Arbolino that relegated him to ninth place. Wanting to recover quickly made him force the machine and enter something past in turn 3, which sent him to the ground. One task, but still leader.
As for Masiá, who was leading at the start of the last lap, he lost a lot of positions at the exit of Turn 7 and went from fighting for the podium to the final seventh place. Regarding the rest of the Spanish, Tatay was 15th and García 25th.
RACING CLASSIFICATION AS THE WORLD GOES
Photos from as.com