McLaren 'nasty' surprise at Mugello
The MCL35 suffers from the tailwind and Sainz's ninth in qualifying is the best he could get. "I don't expect many career changes," he says.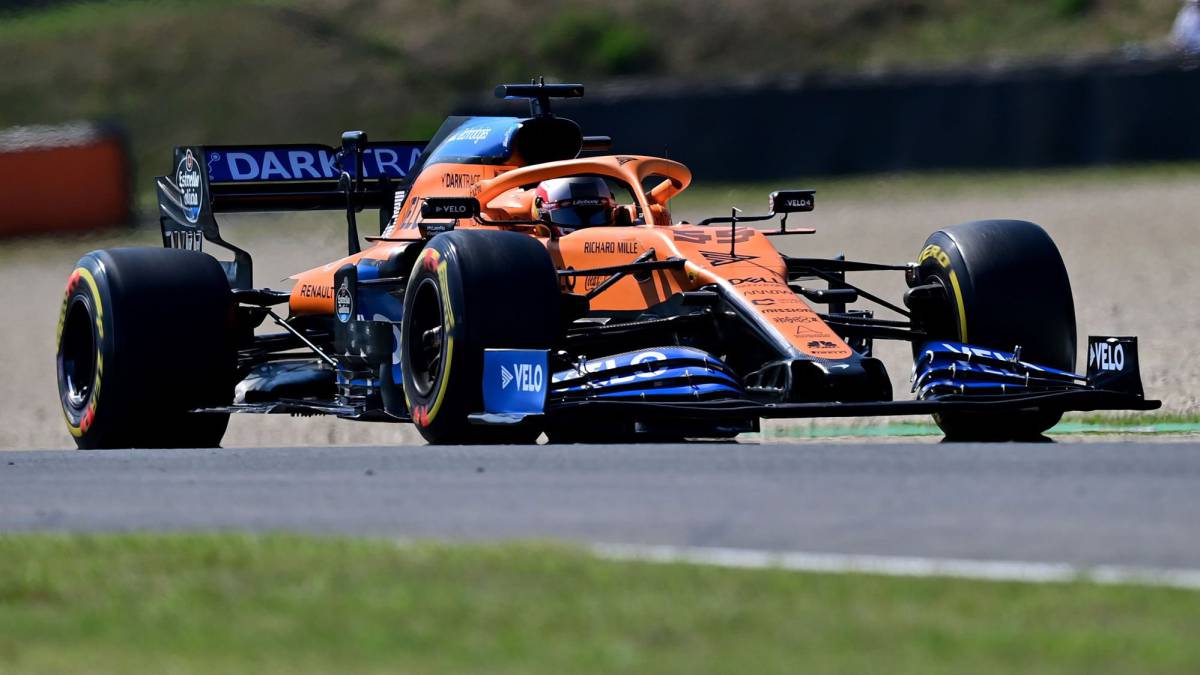 After fighting for a win and having the second best car, in its own right, at Monza, the McLaren disappoints at Mugello. Even from the garage they glided that this track, "on paper", was good for the conditions of the MCL35. But F1 is like that and he explains it well to AS Carlos Sainz, ninth on the grid: "It is no secret that this weekend has been very difficult for us. We came from a very strong grand prix in Monza, but the middle zone F1 always surprises you and this has been a nasty surprise. We are lacking balance and grip. "
For the race, what are the expectations? "I do not expect many changes for the race in terms of our pace or the behavior of the car, but in races anything can happen, as we saw a few days ago. You have to keep your spirits, the grid position is better than we expected. and who knows what position we run for. You never know. In a race, for pure rhythm, we shouldn't expect anything different from what we've seen so far. "
The performance drop will have several causes, some unknown, but among which the engineers have managed to decipher is the wind. "The car is very sensitive to the tailwind and very good in a headwind, they are both sides of the coin. The slipstream effect translates as a tailwind and that was also choking us at Monza. We are investigating it and we want to understand what causes this effect, "explains the man from Madrid.
Norris: "The McLaren changes lap by lap"
Lando Norris, eleventh in qualifying, adds: "The car is unpredictable, it changes lap by lap and it is not clear where the limits are. We have to review other things and there will also be things that we do not have But it is the same for all the teams, surely Red Bull is also surprised by not doing well at Monza and being three tenths behind Mercedes here. Tires do not work the same on all cars and there are still many questions. "
Andreas Seidl, team boss, agrees: "We are all disappointed, we hoped to do better. In the end it shows that you cannot get carried away, a tenth up or down can be fifth or 14th on the grid. We have to keep working." "With Lando we can choose a tire, although the three compounds work well apparently this week and the soft one is a good option to start with. We will see what Pirelli says, but I see a stop for most," he says.
Photos from as.com