McLaren puts up for sale its imposing Woking headquarters
Zak Brown confirms that they plan to sell and sublet the MTC to gain liquidity. About Checo Pérez: "As his father is not the owner of the team ...".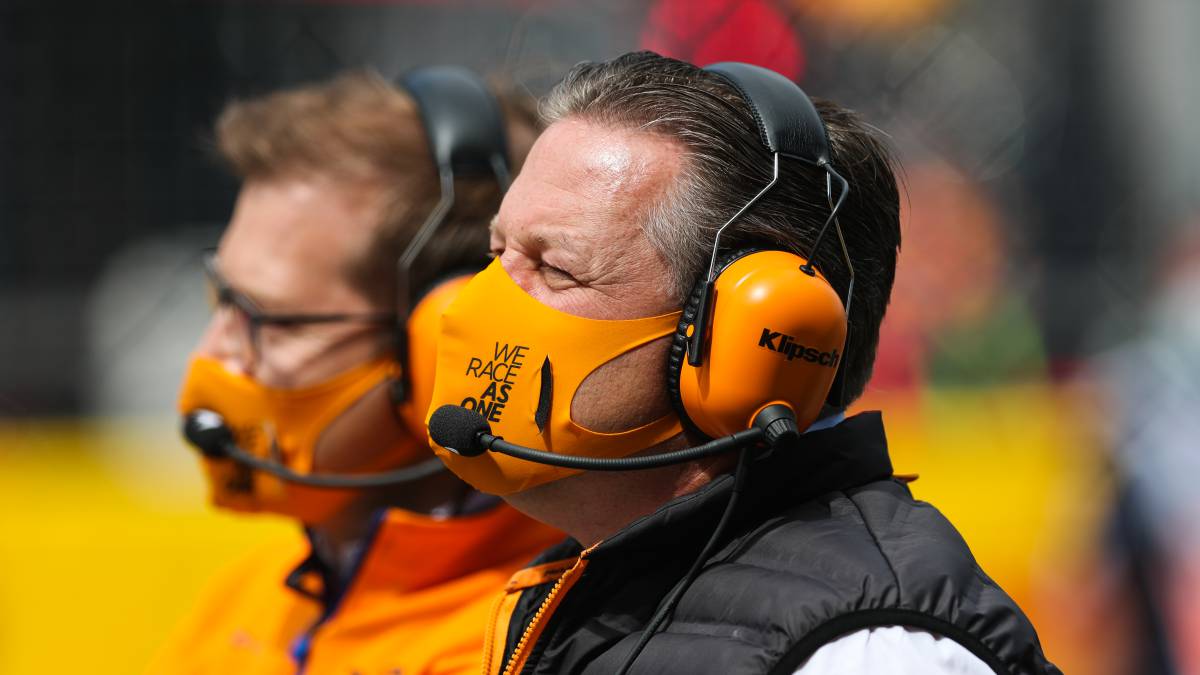 The news was already being discussed in England days before and Zak Brown confirms it: the imposing McLaren Technology Center, the company's headquarters in Woking, is for sale. They are not going to leave, that is not the plan, but they hope to be able to get rid of the property of the factory so that it can later be re-hired. It is an operation to obtain liquidity and the head of McLaren Racing explains: "It is what is called sale-and-leaseback (purchase and lease). We are not leaving, rather the opposite." This is one of the measures that Paul Walsh, CEO of the company, intends to carry out, and which is common in the business world, "most of the world's corporations do not own their facilities." "It would give us liquidity that we could reinvest in the competition," says Zak Brown.
The North American leader is in Mugello, although he missed the previous races and was not present on Carlos Sainz's second podium. He doesn't expect such a positive result at the Tuscan GP: "This weekend will be like most races. We have been in Q3 in all races and those are our expectations. Apart from Monza we have raced between fifth and fifth tenth and there is no reason to think that here it will be worse for us ".
Brown reviewed the news of F1 and the signing of Vettel by Racing Point, for whom he left a criticism: "Checo Pérez is extremely good as a driver. It is a pity that he loses his place because of the two drivers (from Racing Point) he is the he does better. But as we know, his father is not the owner of the team. It was clear that if Vettel came he would leave. I imagine that in Alfa Romeo or Haas he may have a place, but if he wants to go to IndyCar we would be interested ".
Photos from as.com