As AS has learned, the one from Parla made the decision on Tuesday after the meetings held these days. His future is not linked to that of Jovic.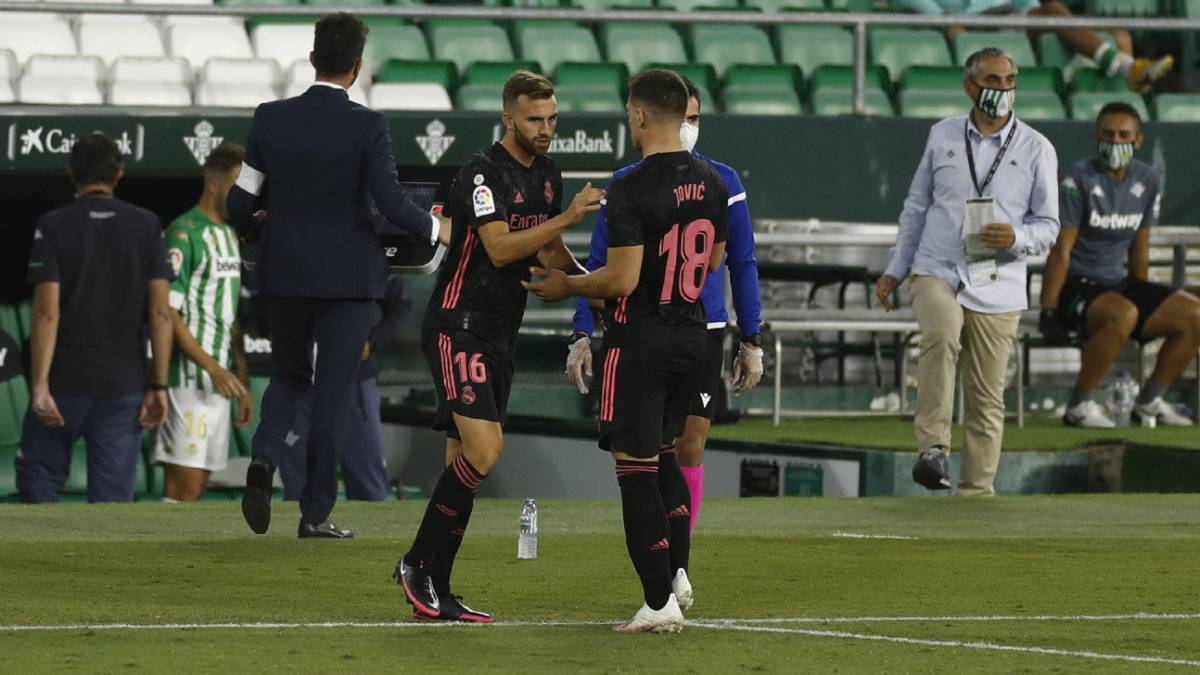 Borja Mayoral stays at Real Madrid. As AS has learned, the Parla forward made this decision on Tuesday after meetings held in recent days with both the club and his agent. This option, in addition, is not linked to Jovic's future. The club, as AS announced on September 17, has been looking for a loan for the Serbian for weeks. That was the moment in which Zidane communicated to the leaders the decision he had made after the first weeks of training: Mayoral was the substitute he wanted for Benzema.
At that time the machinery began to work in the white offices: a loan had to be found for Jovic. At 22, Madrid is not contemplating giving up a striker for whom it paid 60 million euros. They believe that what he needs is to regain confidence abroad, in a one-year loan, to return to the version he exhibited at Eintracht. At the moment, there are three interested clubs: Roma, Inter and Manchester United. Roma is the one who has the advantage, because they have been trying to transfer Mayoral for weeks and, after Zidane's decision to keep him, they have intensified their interest in Jovic.
Mayoral has made the decision, although he prefers to be cautious. In his memory he keeps what happened in 2018, when Madrid had also told him that he would be Benzema's substitute and at the last minute Mariano arrived from Lyon, forcing Parla to seek a loan to Levante at the last minute. He better than anyone knows that a transfer market week gives many changes ...
Until the market closes there may be unexpected turns, but the situation now is very different from that of 2018. Mayoral arrives after two good years at Levante, he is a more accomplished player and Zidane is on the bench (then Lopetegui was the technician). The Frenchman has personally told him that he is counting on him and he is the coach who always trusted in his talent. In addition, the forward's contract with Real Madrid ends in 2021. That gives him a lot of negotiating strength, because his future is in his hand. And he has never had any doubts: he wants to succeed at Real Madrid. Therefore, after learning that for Zidane he is ahead of Jovic, his decision is to stay and sit down with the club to negotiate a renewal in the coming months.
Now, the hot potato remains on the roof of Madrid. Zizou already has Mayoral, the striker he wants as Benzema's substitute, at his command, and the white offices have a week to find a team to take over Jovic's record.

Photos from as.com