Maverick: "We will come out with the whole braking system new"
"We will have a Brembo person to make everything work perfectly. It can go better and they ask that we continue to solve that problem," he says.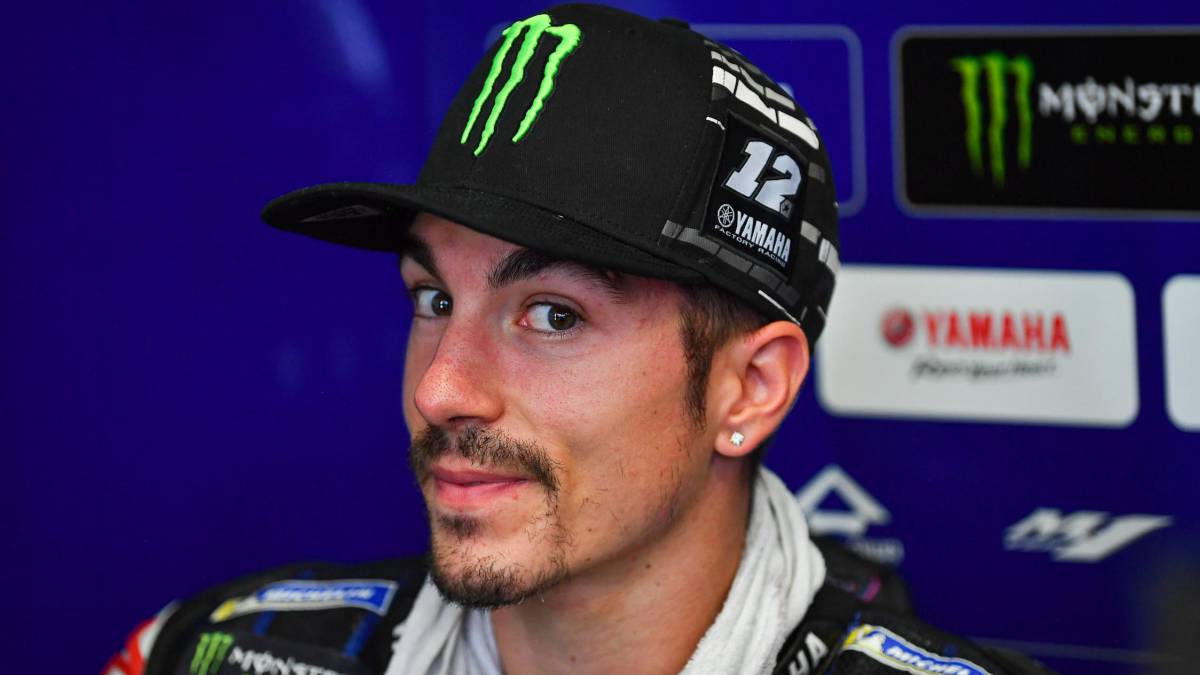 It shouldn't be easy to get back on a racing bike after running out of brakes the last time and having to jump into gear at 220 per hour. That is what happened to Maverick Viñales in the last Styrian GP, held at the Red Bull Ring in Austria, and now he arrives at Marco Simoncelli, as if none of that had happened, to contest the San Marino GP. Yamahas should do well on this track and therefore Mack too.
-Misano is a suitable circuit for Yamaha. Chance to hit the table?
-I feel very well. I'm very motivated. These three races have helped me to turn on even more and go for more, and be better. The whole team is very clear about what the goal is this weekend. I feel fine. It's a good track for us and for me too, I've always had good races. We'll go for it all.
-Any news about the brake problem in Austria?
-The first weekend in Austria we had no problems. For the second, Brembo recommended us to use the new calipers. I already tried these calipers in winter and I didn't like them, because they braked differently in one corner and another. When I tried them in Austria the same thing happened again. What happened to me is that in some curves they brake as soon as they touch the cam and in others they brake midway. For me it was very fickle. When I tried them, out of four laps I only did one well, so I decided to ride the usual ones because I had no problems. But talking to Brembo, we did use the new calipers with old discs and new pads. So that may be what created that brake instability. So here in Misano we will come out with everything new and we will also have a Brembo person to work with and to make everything work perfectly. I think it is a brake that can be better and right now they have asked us to continue with the brake to try to solve that problem.
-He said you had to pray to save the Austrian engine and they saved it. How much have you prayed in this time?
-Almost every day.
-Jorge Martín, positive for Covid. Do they have to be even more cautious?
-Sometimes it depends, it's like a lottery. For example, I have gone to see my grandfather. If my grandfather has been in contact with another person and has caught the Covid ... I always try to go with the mask, especially with my grandfather, and I try not to get too close and be at a safe distance. But in the end your partner, your friends ... I try not to get together with too many people, but there are people I have to see necessarily. In the end, you have to be very responsible and try not to hang out with too many people. In Jorge's case, it's a shame and I send him my full support. Above all, that he can go back to Misano's second race, which would be very important. In the end, if you only miss one, Jorge has enough quality to get it back.
-In your case, have you also limited holidays?
-I have not taken a vacation. The minimum vacation I take is to go see my grandfather and that's it. That's what I do, nothing more. I have not been to the beach. I did go to the beach before the World Cup started. Three weeks before I started I went to the beach and took my vacations there. I don't know how long Covid lasts in the body, but I said: "Let's see, it's three weeks ... maybe it doesn't last that long." There I took a risk and went on vacation to the area where I am from, which in the end was on my boat and there were not many people. It was quite far from the crowd. But now in Andorra, butt restricted. We are the usual ones and, in fact, before going home I tell them to take a Covid test before I go to know that they are clean. It's very important. And if someone is going to see me at home, I ask them to take a Covid test with 48 hours. In the end, you can't risk it, because you're playing a lot and in such a tight World Cup, it's complicated.

Photos from as.com