Mas and Valverde trust "to get better with ambitious goals"
The Movistar runners attended the media at their hotel in La Rochelle. They consider the Jumbo the dominating team and very difficult to beat.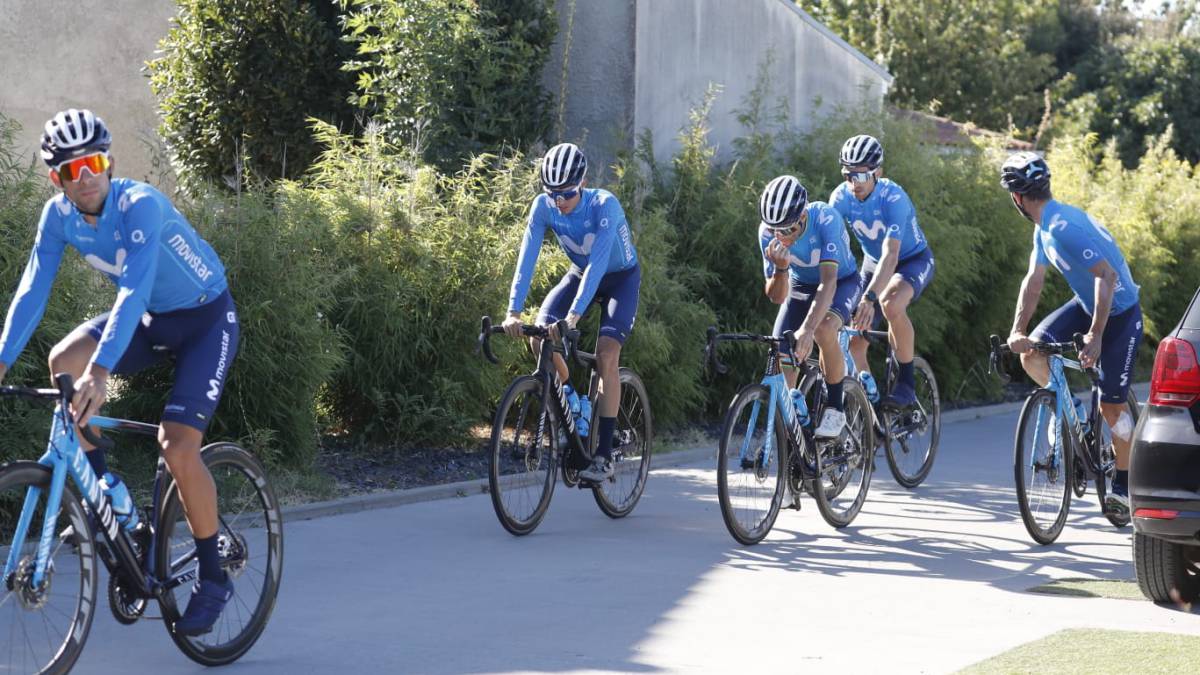 Enric Mas (12th) and Alejandro Valvede (17th) addressed the media from their hotel in La Rochelle through Microsoft Teams. The two coincide in pointing out that they will go to more as the Tour progresses and that they want to aspire "to something more than the top-ten", in the case of the Balearic Islands, and "to a stage victory", in that of the Murcian.
Goals for the two weeks of competitionEnric Mas
"The objectives are clearly ambitious. With the year that we have been, what we want is to be in the ointment. I would like a little more than a top-ten. There are some stronger runners, but we will play our cards in the best way. "
Valverde
"If a victory comes, of course it will be welcome, it will be tried. Let's see how Enric is at first, and then me too. It is true that I would like to be better, there is no doubt. We go very fast, a team like the Jumbo dominates. Every day I feel a little better, but I really am 40 years old, I am not a kid, sooner or later the moment comes when I am not at your 100%. It is not understood why it goes so fast, unnecessarily. Psychologically I'm fine, I don't think about hanging up the bike. If I have to retire when the time comes, I will retire. It does not worry me. I want to go to Tokyo in 2021, but if I don't feel well, I won't go. "
Sensations and impressions of the TourEnric Mas
"When I see all the runners and assistants around me, working for them is a pride. He was half excited when he watched Alejandro give himself up to lose as little time as possible on the way to Laruns. We want to do the best possible performance. This is my second Tour. Some have many Tours on their legs and others less, but historically in Spain we develop later. I lack a bit of experience to be there every day. "
Valverde
"Each one is free to comment and criticize whatever they want. We are not going slowly. There was a no-leak day, that's true. But if it is not attacked, it is because it cannot. Self-immolation makes no sense. Even if you want to, the Jumbo is going to catch you, it is better to be conservative and when you can, accelerate. Little by little we will get better. This is the strangest race of my career, COVID has never existed. It's all time, when you go to the hotel, go out to the street or before any subject. Right now there are people who are doing very well. We are at the height of the Vuelta. We started training as if it were a normal season, but we have a long way to go and it will be long. To this day, only Pogacar can break the Jumbo. "
Photos from as.com