Márquez tests himself after the second operation: 7.5 km in 30 '
The man from Lleida resumes training with his first continuous race, while Honda cannot find the way to victory without him.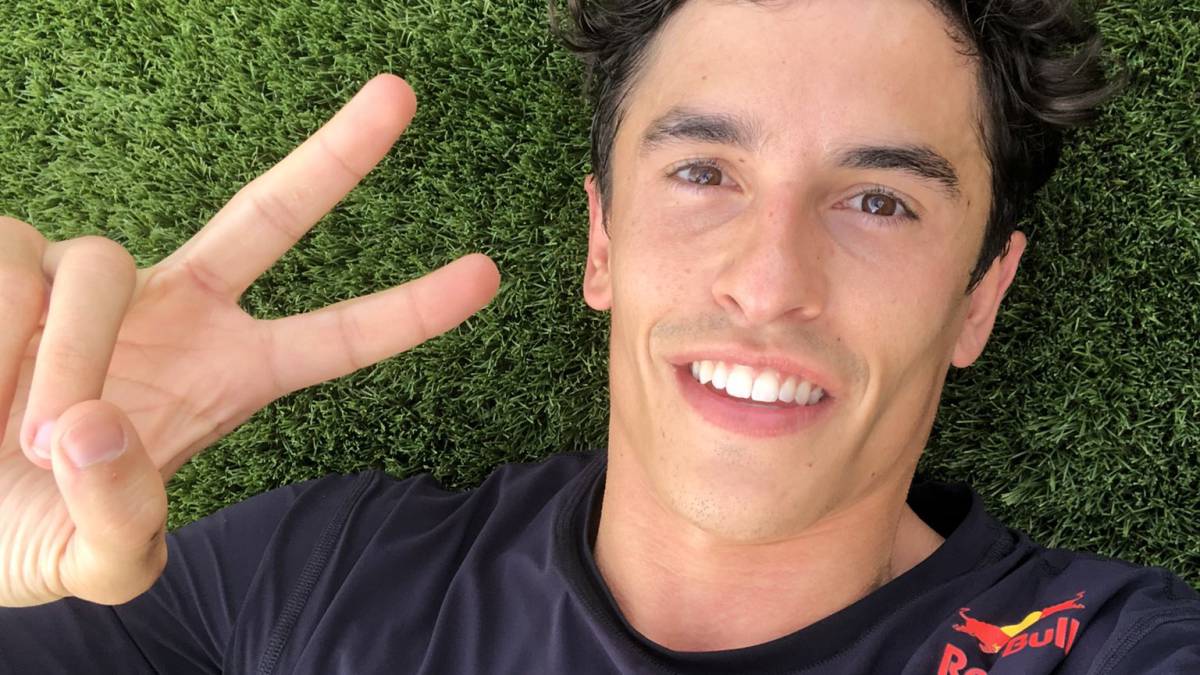 No Marc Márquez, no party. With more than a third of the 2020 MotoGP World Championship held, this slogan continues to serve to refer to the serious crisis suffered by Honda in the championship. Because for the first time since the premier class was renamed MotoGP, back in 2002, the golden wing factory has not uncorked the champagne from the podium in any of the six races held to date.
A lack of success largely due to the fracture of the right humerus that the champion suffered at the 2020 Spanish Grand Prix and the complications that Marc has suffered during his recovery, even having to undergo surgery a second time after breaking the plate titanium that was inserted when opening a window before the Grand Prix of the Czech Republic 2020.
A dark horizon that until the end of October does not seem to be clear, since until this Tuesday the Spaniard has not been able to make his first continuous race and Alberto Puig estimated on August 22 that he would need two or three months to be at 100 %, which has left Takaaki Nakagami as the great Japanese asset to finish among the first three classifieds.
A circumstance, which in the event of not occurring in the remaining eight races, would allow the Japanese to benefit from the concessions offered by the competition in 2021. An option, which however, will not be able to run the orange team due to the coronavirus crisis.
In mid-May, the Grand Prix Commission announced that in order to save costs and minimize the effects of the pandemic, this year the concession system could only be lost, as has happened with KTM thanks to Pol Espargaró's two third places in the Grand Prix of Valencia 2019 and Styria 2020 and the two victories of Brad Binder and Miguel Oliveira in the Grand Prix of the Czech Republic and Styria 2020, but not winning or recovering, as could happen with Honda next year.
A standard that came into force almost five years ago to match the performance of motorcycles or help new manufacturers, such as Suzuki or KTM, which allows the use of nine engines per course and make reliability and power modifications without the need to request permission from the MSMA, do unlimited private tests with the official pilots or have six wild cards during an edition.
A benefit that Aprilia would only enjoy in 2021 to the regret of Takeo Yokoyama, since it would allow the Japanese technician to work on a parallel roadmap to try to make the RCV123V more manageable with the peace of mind of not having to fight each grand prize for victory. 2020, a year that they will surely try to quickly forget in Japan and Cervera.
Photos from as.com