Marini does not settle for the second and wins again
The leader beat the Englishman two laps from the end, who was on the hook and lost his rival's wheel. The podium was closed by Di Giannantonio, with Navarro fourth.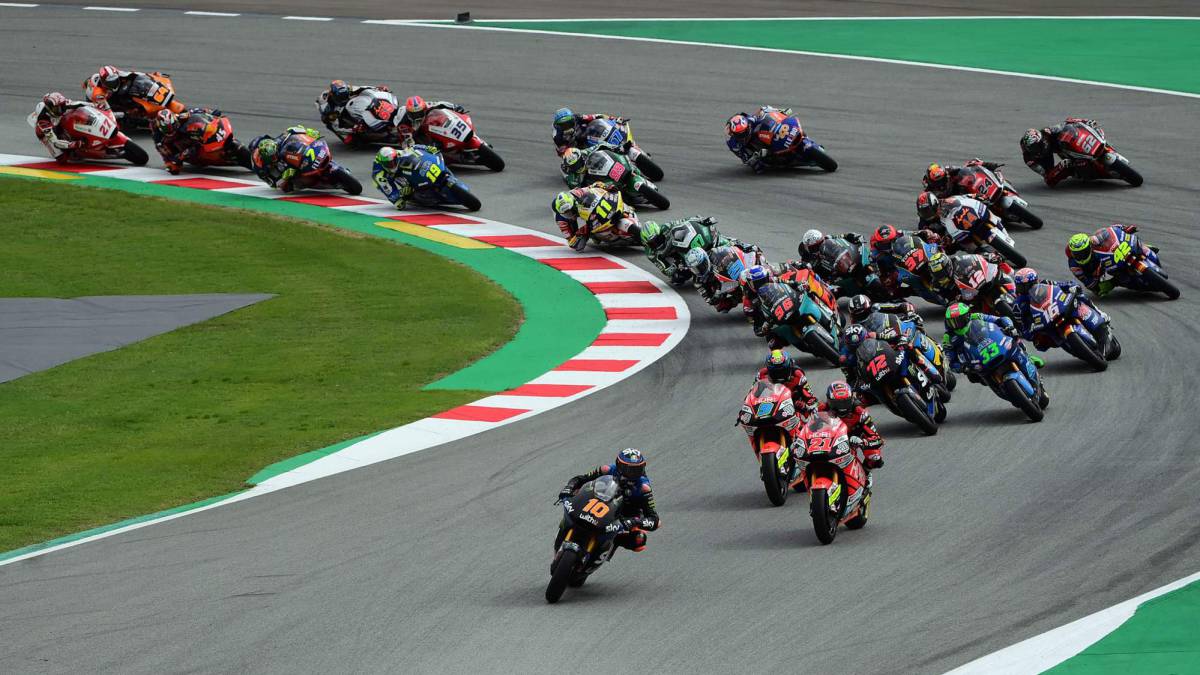 Lesson of power from Luca Marini in Moto2. The category leader could have settled perfectly with second place in the GP of Catalonia, because the booty for the general classification was already very good even though he had crossed the finish line behind Lowes, but whoa, what? It goes ... Marini is much more than Rossi's brother and in Montmeló he punched on the table with which he showed that, today, there is no one stronger than him on the grid.
It looked like the race was going to be for Lowes, who had a fantastic race until Marini put him in his place. The English started third, but did not do well and fell to sixth place. As he had a rhythm, he went up and reached the leader's wheel, who was rolling only in the lead. He overtook him with seven laps to go and tried the solo getaway to the finish line, but Marini was not satisfied, gritting his teeth and holding his wake at all times. Two from the end, the one in the Sky VR46 launched his attack and overtook his rival in the braking at the end of the straight. From there it was he who made Lowes carry the hook by squeezing him in the neck, which caused him to make a mistake on that penultimate lap. From there to the finish line it was already a bed of roses for a Marini who thus achieved his third victory of the season.
In terms of the championship, it is also an extraordinary booty for the Italian. He came to this race with only five points ahead of Bastianini and is twenty over his compatriot, who could only be sixth. La Bestia was beaten this time, in addition to the top two, Di Giannantonio, who closed the podium, Navarro and Roberts. These last two passed and reviewed each other so many times that they lost the option of reaching the last lap with the option of fighting Di Giannantonio for third place in the box, and in the end Navarro received the flag with a 1.2 disadvantage over his teammate .
With respect to the rest of the Spanish, Martín had an unfortunate comeback. He started thirteenth on the grid and on the first lap he gained four positions, but he gradually lost positions and had to retire with a mechanical problem on his motorcycle, a gearbox failure. As for the newcomers Canet and Ramírez, good appearance among the top ten with eighth and ninth place, respectively, and further behind Garzó finished 13th, Pons 14th and Vierge and Fernández fell.
Photos from as.com