He doesn't throw in the towel: he wants to stay at Madrid and works hard every morning at Valdebebas. His high financial claims complicated the agreement with Benfica.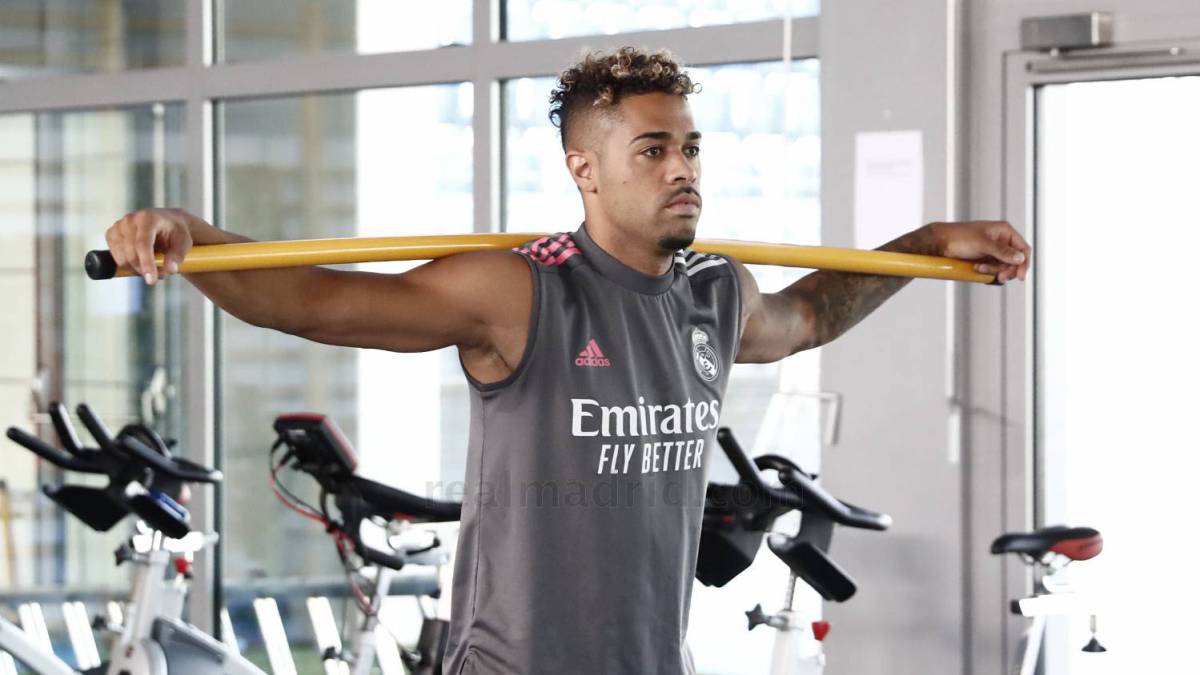 Mariano (Premiá de Mar, 27 years old) is the perfect example of persistence. He is clear about it: he wants to continue playing for Madrid and show that he is a valid footballer for the club of his life. The problem is that Zidane does not have him and that puts him on the starting ramp. Madrid cannot afford to have a player with his token (close to 4.2 million net) without playing, so the healthiest option for his progression and the 'white box' is to find him a way out. But it's getting complicated.
His departure to Benfica seemed like a done deal. The Lisbon club moved its manager, Rui Costa, to Marbella on Tuesday to try to close his signing. But it came back without good news. As we have told in AS, Benfica could not find a way to convince the forward to agree to leave Madrid and balance his offer (€ 4M) with the player's current salary (€ 4.2M). In fact, no one informed him of the agreement between Real Madrid and Benfica. "This is not how you convince a player to go to another club," said his agent in statements to 'O Jogo'.
In that situation is his situation, a castling that paints for a long time. Mariano is confident in his abilities and claims an opportunity. While the directors sound out offers, he continues to work incessantly at Valdebebas as the Real Madrid footballer that he still is. With professionalism. During his vacations and the time he was confined after testing positive for coronavirus, he also did not stop working. He does not give up. That is clear to him.
Without opportunities
He has only played 91 'this season among all competitions, never being a starter and scoring a goal, against Barcelona in the Clásico in the second round (2-0). It was worth him with 1 'on the grass to bring out the gunpowder. He has been left out of the call in 18 of the 38 league games (in 15 he entered to stay on the bench). In total, 33 days without participation. No minute in the Cup or in the Champions League. Last season his figures were somewhat better, playing 13 games and scoring three goals.
A boom in Lyon
He signed for Olympique de Lyon in 2017, showing the world what football and goals he has: 45 games in which he scored 21 goals. Madrid, glimpsing that footballer, exercised the right of first refusal and recovered it in 2018, taking it away from a Sevilla that had approved his signing. It arrived like a crack, but there has been no sign of that battering ram. Weeks go by and Madrid continues to search for a destination for Mariano; Weeks go by and Mariano remains convinced that he can be a Real Madrid forward. On the 24th he castled.
Photos from as.com