Mago Rahm: only 2% of putts at 20 meters enter
The touch of the Basque to win the BMW is pocketed on average 2% of the time according to PGA statistics. "I still don't believe what happened," he says.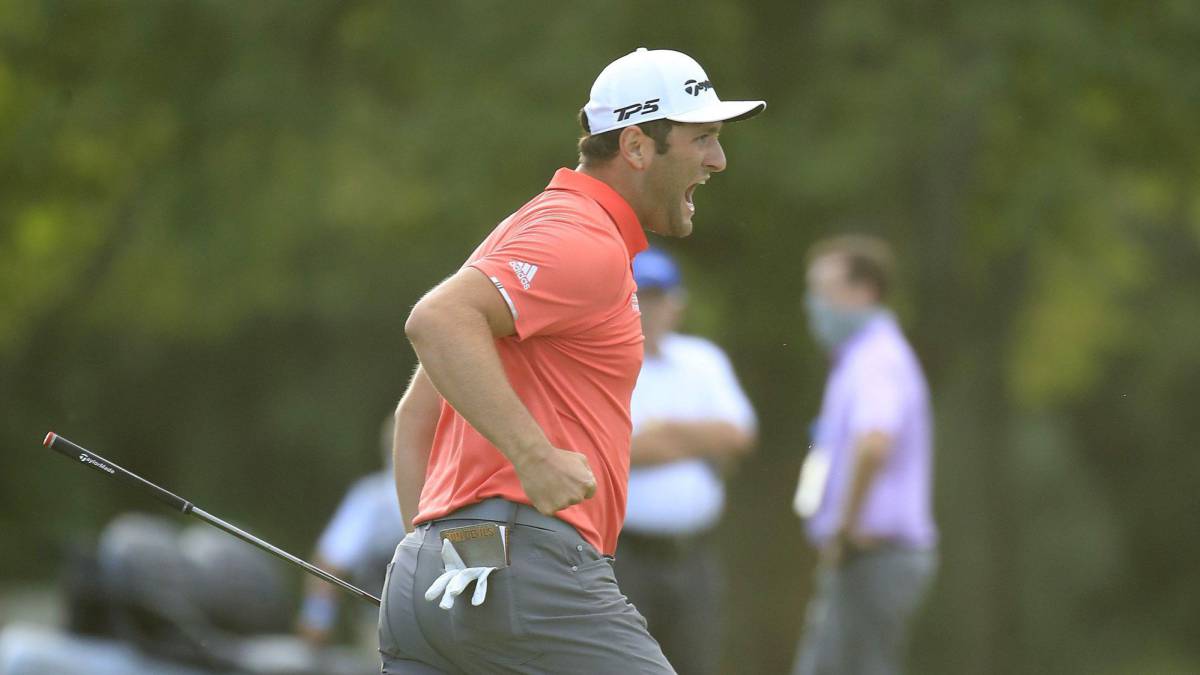 There is a 2% chance that a 66-foot putt thrown in a PGA Tour tournament will enter the hole. The logical thing, say the statistics of the circuit, would be that from that distance its members, the best players in the world, made two or even more shots on the green. There is no data on the chances of making such a putt to win a FedExCup playoff tournament on the first playoff hole. It should be impossible, but it isn't.
Yesterday, at around 01:30 in Spain, Jon Rahm turned the chimera into reality in a final of the BMW Championship impossible to forget, as all the specialized media agreed. And it is that the tournament went to the tiebreaker with another inexplicable birdie by Johnson from 43 feet (about 13 meters) on the last hole when it seemed that the Basque had it done.Of the 123,422 putts that have been thrown in that range in the last decade of the PGA, 4,191 have entered. DJ had a 3% chance of getting the ball into the hole. "I put an incredible putt and Jon comes after and he makes an even more ridiculous one," assured the number one between disappointment and disbelief on the green of Olympia Fields. Rahm, after a cry of rage that was heard even in Barrika, managed to say "I can't believe it" .
"I felt in my sauce"
Already in the subsequent press conference, calmer, he gave explanations: "I do not have a method to read the greens that can be taught. I am guided more by feelings. I grew up in fields with many slopes, so I enjoy putting that kind of putt, reading it and throwing it. I felt like it was my sauce. " No matter how comfortable he is in such situations, the ball entering was not in the head of the Biscayan. "My goal was to give me an affordable putt between three and six feet, the best possible chance," he said.
In fact, in the middle of the parable, in one of the jokes of an indecipherable trajectory, he stopped in disbelief, unable to process that the sphere was heading straight for the hole. Even more so with the hardships he went through in previous days, with a very difficult course and a slip on Saturday, when he lifted an unmarked ball on a green and received a penalty stroke. "I just hope I don't lose for one," he said then. It could happen, but the scale ended up falling on its side. What golf took from him, he returned hours later. And with interest.
Photos from as.com