Madrid without Llull returns to the Palace six months later
The Whites played their last home game on March 8 against the same rival today. Alocen, protagonist. Llull, Taylor and Randolph, get down.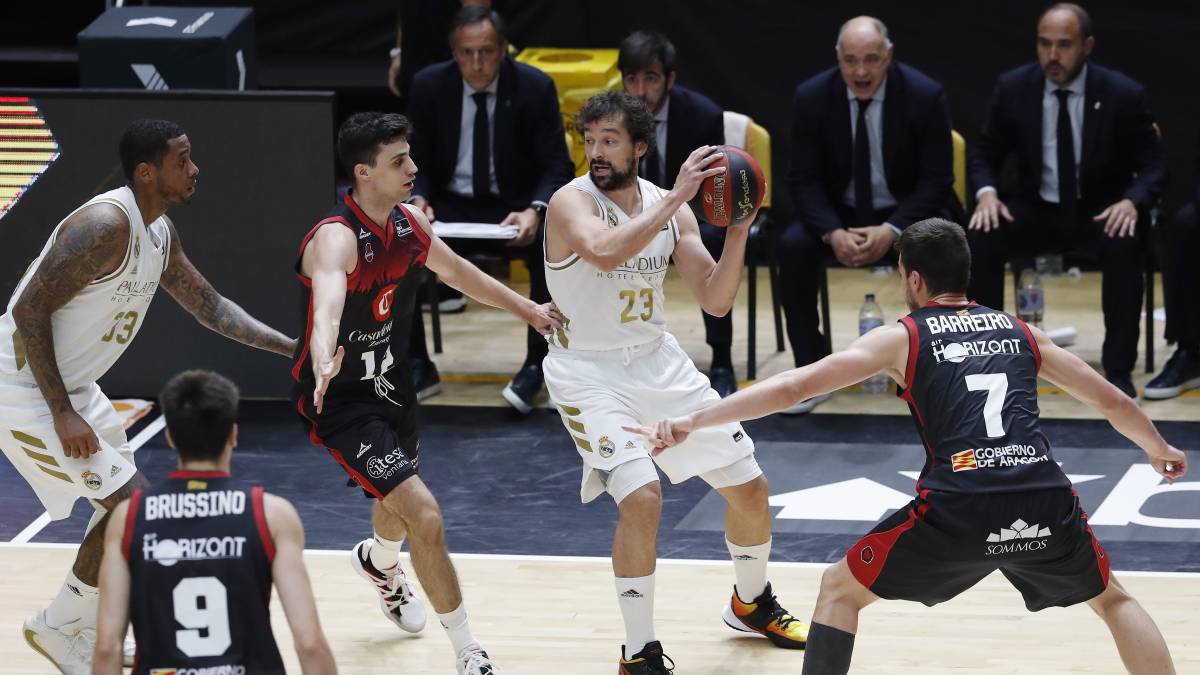 Madrid return to the WiZink Center six months after their last game, which was at home. And he does it today without an audience against Casademont Zaragoza (21:45, Movistar +), his rival just before the coronavirus forced the suspension. That meeting (92-70 and 8,346 spectators in the stands) was on March 8, the 89th anniversary of the section's birth, and just four days later the closure was closed due to Thompkins' positive.
Now Madrid is back with Carlos Alocen, who was at the rojillo club in March and scored 11 points, although the star then was Garuba still 17 years old. Both are ready in a Real that begins to accumulate injuries: Llull (ankle sprain), Taylor (muscular contracture) and Randolph (ankle again) are confirmed casualties. Still, Laso must make another discard.
In preseason the two teams met with a white victory (91-75). One of Zaragoza's signings was missing, guard Rasheed Sulaimon, who raises the potential of a perimeter in which Dylan Ennis and DJ Seeley stand out.
Alocen, the protagonist, praises his teammates: "I was surprised that, after I don't know how many titles, they still hungry to win. Alberto Abalde and I have been received very well. There are very good people in the locker room."
Photos from as.com