Lunin, with the first team card ... and number 13
The club has informed him this Friday that he is part of the first team. He was enrolled in Castilla with Rodrygo, who maintains a filial record.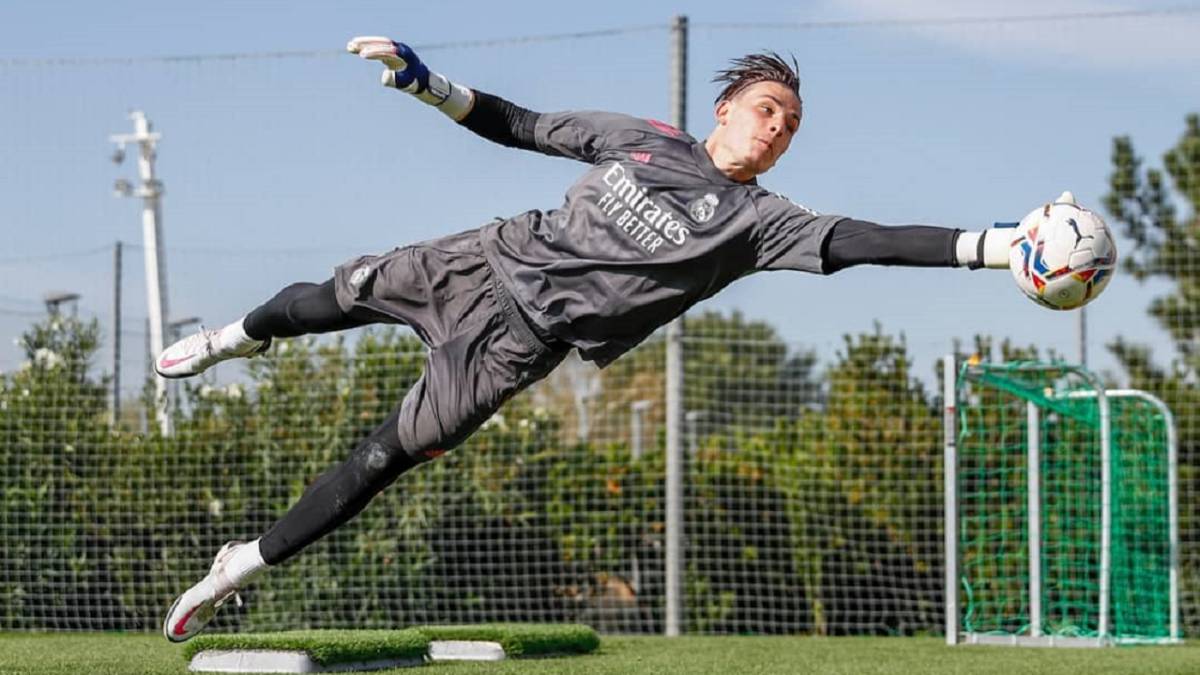 Andriy Lunin (21 years old) is in luck. The club informed him this Friday that he will be part of the Real Madrid first team this season. The most immediate consequence, agreed between the entity and the goalkeeper, has been a change of number: it will take the 13, until last year, owned by a Courtois who has assumed the 1. For the league premiere, against Real, he had accompanied him 29.
The Ukrainian, initially and like Rodrygo, was registered with Castilla de Raúl. It was basically a formula so that in no case could there be a problem in terms of the maximum number of chips allowed in Zidane's team. The Brazilian, who in 2019-20 played three games with the subsidiary, will not make this jump at the moment. It is not something that worries the ex of Santos, who knows that it is something anecdotal, he would have signed everything that happened last season without hesitation and he feels very careful at all levels in Madrid.
Lunin, looking for minutes
With Lunin's there are currently 24 chips in the first team. Operation Exit has been working and that has led to this 'promotion'. It is still expected that Borja Mayoral, Jovic (the option is losing strength, although it remains on the table) and Nacho can say goodbye. With Mariano, on the other hand, he has almost thrown in the towel. Mayoral and Nacho are targeting Italy, with Roma in a very good position to join them. His marches would reduce his covered chips to 22.
Lunin has entered Valdebebas very well this month. He has shown his potential and liked his predisposition to work, under the command of Roberto Vázquez, the goalkeeping coach, and with Courtois and Altube. It aims to enjoy minutes to confirm the great feelings shown since January, key in Oviedo's permanence in Second. It will not be easy because ahead is Courtois, current Zamora ...
Photos from as.com