Luis Suárez: "I wanted to know what Atleti feels like"
The Uruguayan forward spoke for the first time as a rojiblanco: "I come to a great from Spain; how Cholo talks to you is a plus; my knee injury? That's past."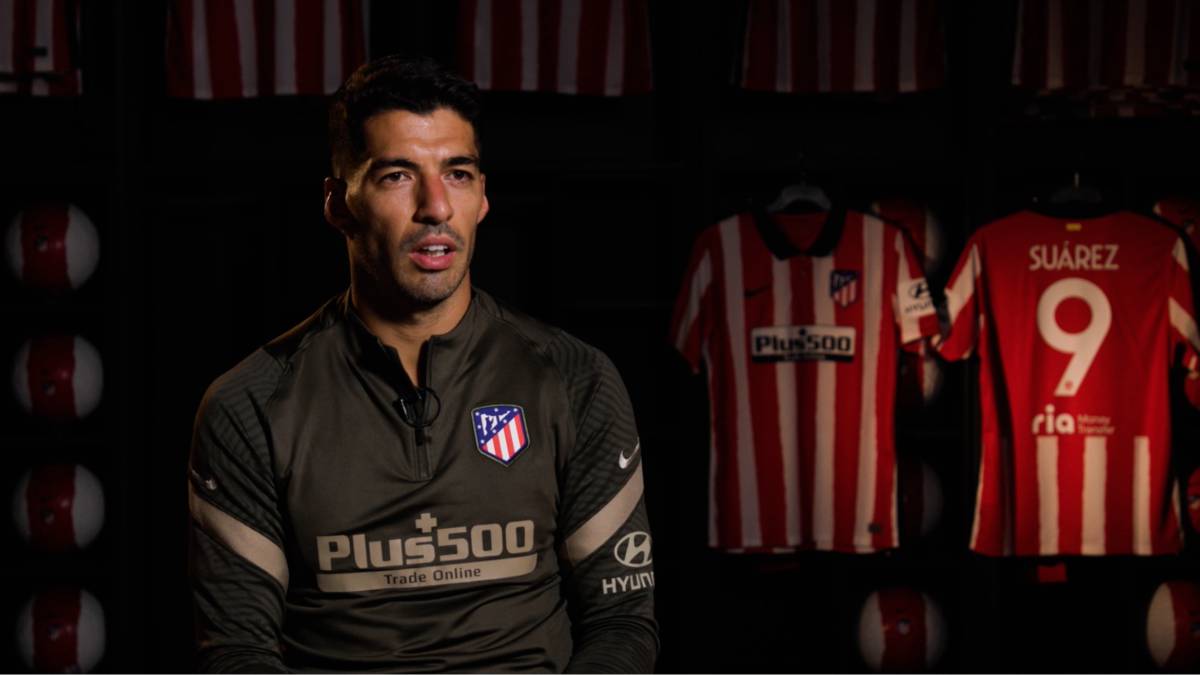 Luis Suárez (Salto, Uruguay, 1987) is already an Atlético footballer and, by way of presentation, he attended the media through videos. The Uruguayan comes to join a "competitive" team that motivates him, just like his fans and Simeone.
— What has convinced you from Atlético to sign?
— The motivation to come to a great from Spain, Atleti is. It has great players, a competitive block that always fights to be at the top and for the League. The fans and the coach motivate a lot too.
— Did you have to see any conversation with Simeone?
— They motivate the desire that the Atlético people have in me being there. It is a club that I saw from the outside and it motivates that way of competing, of living, the intensity in the games ... It makes you want to want to feel what it is and all that was one more granite to come, as are the conversations.
— Has the Cholo returned your illusion, who has loved you for many years?
— Talking with the coach is always a plus for wanting to come to Atlético. You are motivated by the way he speaks to you, that conviction. But my desire was there, I didn't need to speak, I was very excited.
— What motivates you about this new project?
— I come to contribute one more granite to what Atlético is, which is already great. Not in the last one, but in the previous leagues he has fought to the end with Barça and Madrid. It is one more example of his desire to compete. I come to try to achieve important things in a team that was already on the edge in some final and to help.
— How do you look physically after knee operation?
— It's past and you have to try to forget the injuries. These are things that come and now I try to be at my best, train hard and perform in games.
— Messi has returned to defend him on the subject of his goodbye to Barça. Can the way out be a motivation?
— Leo knows me, sees me train and knows how much I want him. I am proud to leave a good image. Coming to a competitive team already motivates.
— Should Atleti change their game a lot because of their characteristics? Or you yours for the team?
— A player cannot change a team's philosophy of play. The footballer has to adapt to the dynamics, the enthusiasm, the way of acting ... I have gone from Ajax to Liverpool, then to Barça, all very different, and I got used to it. It leaves me alone. This will not be an exception.
— What doubts did you ask Godín and Griezmann and what did they comment on to encourage you to sign?
— Everything they told me was positive, they lived here for many years, they made history and advised me and made themselves available to me.
Photos from as.com