Luis Suárez is already from Atlético
The Uruguayan arrived in Madrid in the morning, passed the medical examination and signed his contract for the next two seasons. In the afternoon he will train with his new teammates.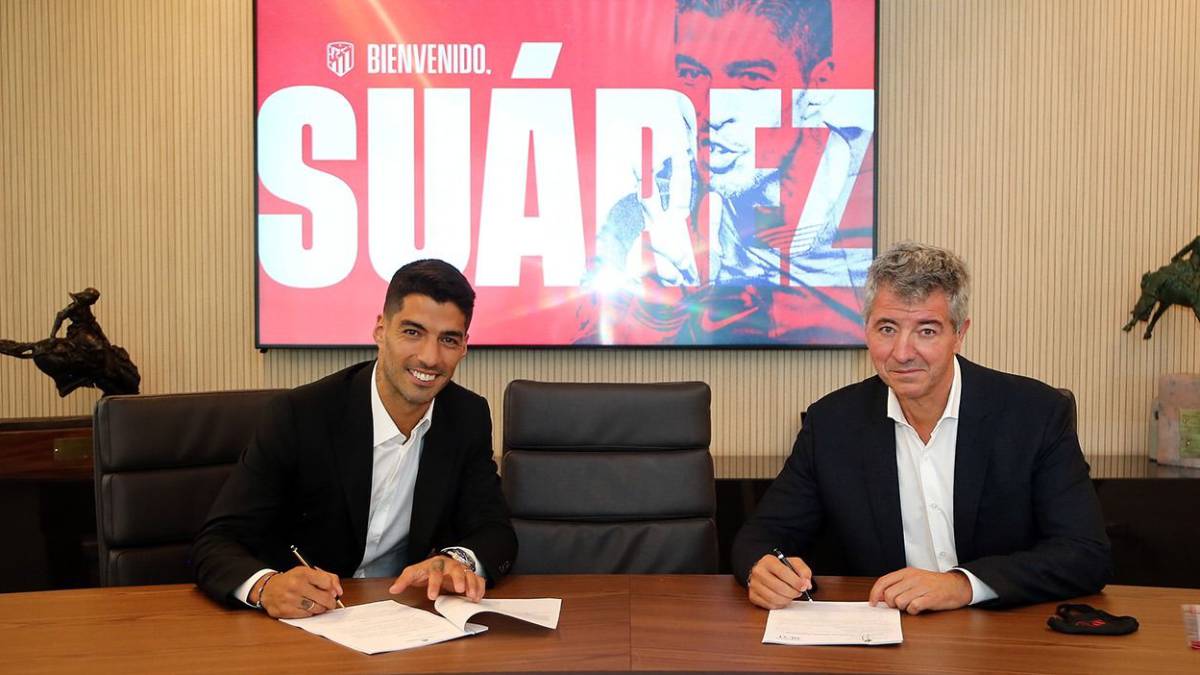 Luis Suárez is already a player for Atlético de Madrid. The 33-year-old striker arrived in the capital in the morning, he went directly to the University of Navarra Clinic, where he arrived at 10:30 to undergo the medical examination. He then went to the Wanda Metropolitano to sign the contract that binds him to the team for the next two seasons.
After knowing the rojiblancas facilities and attending the club's media, the footballer will meet his new teammates in the afternoon training, already at Cerro del Espino. Giménez, whom he has known from the national team for years, will not be there for him to act as host, because he is recovering from COVID; In principle, neither does Simeone, for the same reason, although they will talk on the phone in any case.Debut as rojiblanco against Granada
The footballer is also expected to send his first message to the Atlético fans through the club's media. On the other hand, in sports, he will have only two training sessions (Friday and Saturday), but he is counting on him to enter the Atlético-Granada squad on Sunday. The starter will be Diego Costa, but if the development of the match allows it, he will debut in the second half.
In addition, Suárez will be able to defend the same number that he wore during his six seasons at Barça and Uruguay, on the 9th, as he has been released after Morata's departure to Juventus. A number loaded with responsibility but that the new rojiblanco reinforcement will not weigh ... 444 444
Photos from as.com