Löw will experiment in Basel
The fatigue and disappointment in the discount against Spain will force Germany to present variations in its eleven against Switzerland (20:45 UEFA TV).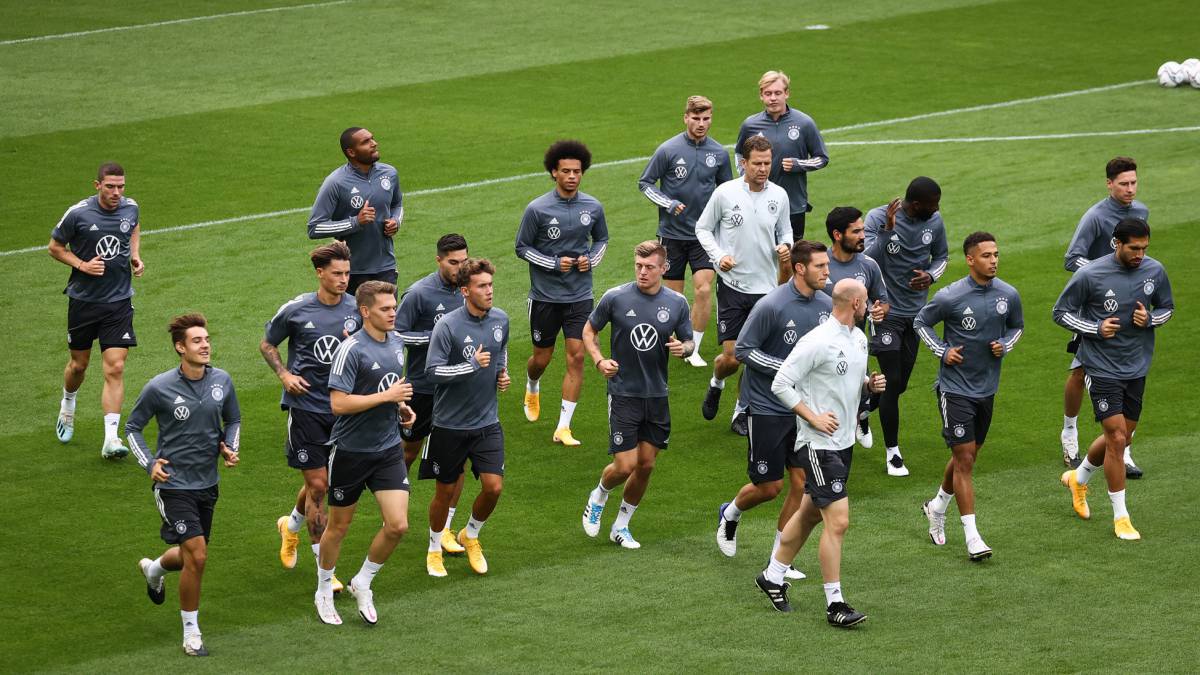 Löw faces the League of Nations as his testing laboratory for the European Championship. This is how he sees it, as a tournament with even less relevance but with a great demand, something that friendlies do not give. In this way, he will seek to unite a team with many new faces in the Mannschaft and who will be the future Teuton. For this reason, and with the disappointment of missing two points against Spain in the discount of the first day, he will carry out rotations against Switzerland.
In part, Löw is constrained by the fatigue of his players and the measure of only having three changes, of which he has already complained. He considered that rule vital for this competition given the tight schedule and the high risk of injury. Against Switzerland, the first relief will be in the goal, where Trapp will have to give way to Leno. In defense, if he maintains the defense of three centrals, he should give rest to Süle, who has just left the infirmary and Löw has always wanted to be cautious about the risk of injury. He also points to the bench Sané, who ended up exhausted against Spain, to the benefit of Brandt. On the contrary, he will keep the Kroos-Gündogan duo in the absence of Kimmich. In addition to keeping both of them, he could also do it with Timo Werner, his forward. Giving continuity to several players from the same block helps them get to know each other better and gain confidence. Just what Germany needs with its sights set on the Eurocup, along with a few minor tweaks as an experiment in future adverse situations.
For the local side, the Swiss, although it is difficult for them, will try to make up for themselves after losing to Ukraine. Duel that was complicated by specific errors and disconnections at certain moments of the game despite being superior. Embolo and Seferovic will have to sharpen their aim and try to face that defense of five. Sommer, for his part, will have to be more confident under sticks. Switzerland must score points if it wants to remain in the fight for permanence in the top flight of the League of Nations.
Match sheet and possible eleven headlines
Switzerland: Sommer; Mbabu; Elvedi, Akanji, Rodríguez, Zuber; Embolo, Sow, Xhaka, Vargas; and Seferovic.
Germany: Leno; Kehrer, Can, Ginter, Rüdiger, Gosens; Gündogan, Kroos; Draxler; Brandt and Werner.
Referee: M. Oliver (England).
Stadium: St. Jakob-Park.
Time: 20:45 (UEFA TV) .
Photos from as.com