Lopetegui: "It has been years since there was a team like Bayern"
The Sevilla coach, before the Super Cup: "To attack and defend them we will need above all to play as a team."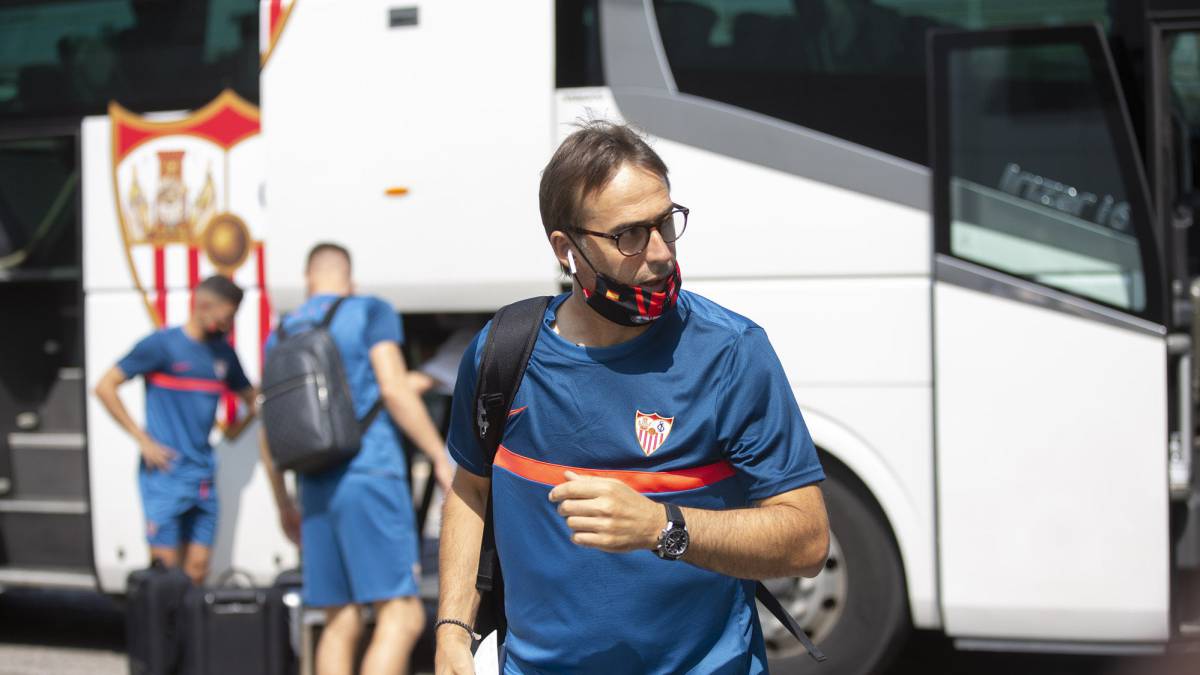 -Bono made a great Europa League. How do you see yourself with the rest of the goalkeepers in the world? 444 444
I look at the players on my team, not the others. I am happy to have the goalkeepers we have. Comparing them is part of your job.
-How do you see the team compared to the Europa League?
It is true that we have stopped for a very short time. There have been footballers who have left and others have arrived but we are excited to continue achieving things.
-He has rehearsed with three centrals. Can you play like this?
We have played two friendly matches with the intention of adapting to the rhythm of the competition and traveling. We have had variations this season and we are predictable also in what we do. Above any tactical decision is the will and the spirit to face a game of these characteristics that there is no other than to give our best version to compete with a team like Bayern.
-How are previous successes handled?
We are so eager that everything else takes a back seat. It is the moment of permanent adaptation. It has been many years since a team of the forcefulness of Bayern appeared in Europe.
-Is it important to have a central like Diego Carlos?
We are going to need above all to play as a team. There is no other way to attack or defend them, we will try to do that. We will try to get everyone, not just Diego, to give their best version.
Photos from as.com