Lillard takes advantage of Clippers loss to settle scores
The Blazers point guard took revenge for the recent taunts by Clippers players and did not cut himself when the Los Angeles elimination was certified.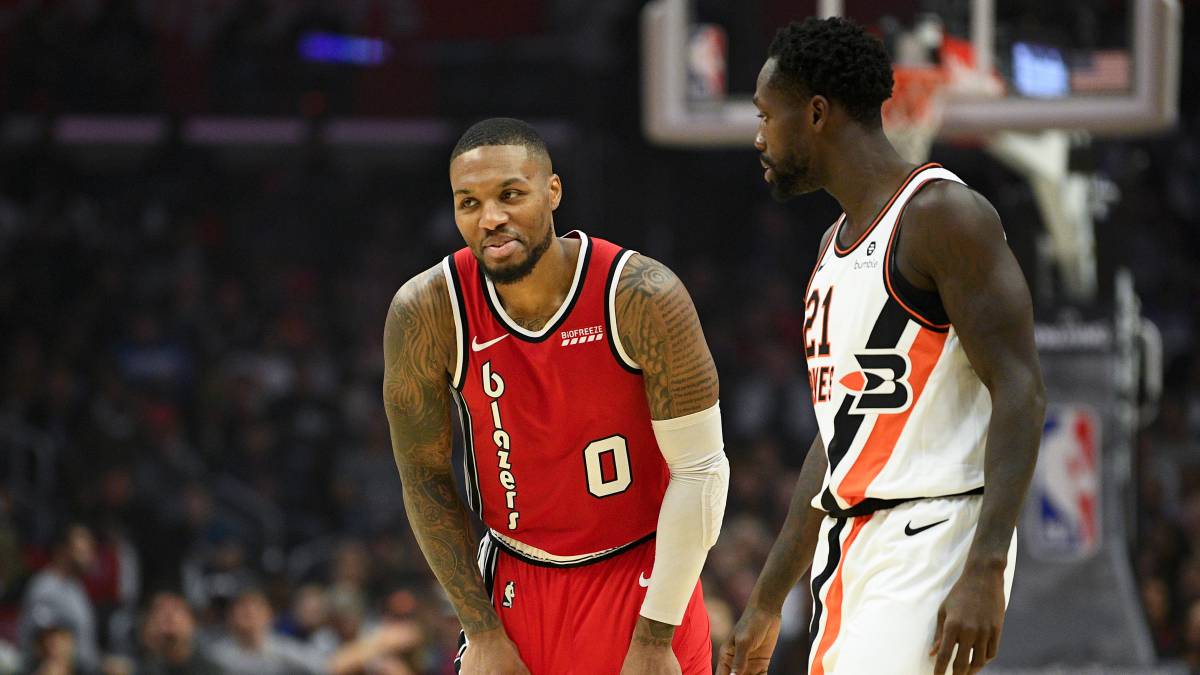 Damian Lillard returns to the charge against the Clippers. Especially against his arch enemies, Paul George and Patrick Beverley, to whom those messages he has written on social networks seem to be directed after the elimination of the Angelenos against the Nuggets. Denver has come back 3-1 for the second time in these playoffs and has sent home Kawhi and company, the main favorites for the title. Recall that a failure from the personnel line in a game against the Clippers before the playoffs was highly acclaimed on the rival bench. In excess, you could say. Some players like Patrick Beverly and Paul George had too much fun with those missed pitches by Lillard. "DOLLA Time" was heard shouting from the Angelenos base, a reference to Lillard's rap name (Dame DOLLA), and the wrist of the watch was pointed, another gesture from the Portland one (Lillard Time). At the end of the game, the forward mimicked Lillard's hand movement as he eliminated the Oklahoma City Thunder with a stratospheric triple in the final second. George was playing for OKC at the time.
"Ask Patrick. I already sent it home, and I also sent it to Paul George last year. I am not offended. The reason they reacted like this is because they know what to expect from me, which is a sign of respect. In any case, I should show you when it hurt them to go through what I put them through in these situations before, "Lillard said at the time, who today spoke about the vacation in Cancun (an expression used in the NBA to talk about an eliminated player) and has responded to fans by mocking a Paul George airball to make it clear that everything is still remembered. And the party has been joined, of course, by CJ McCollum, who has not hesitated to join his partner.
Photos from as.com