Le Mans could host nearly 10,000 fans in October
Despite the complicated epidemiological situation in France, the organization of the circuit is in negotiations with the authorities and Dorna to allow the entry of the public.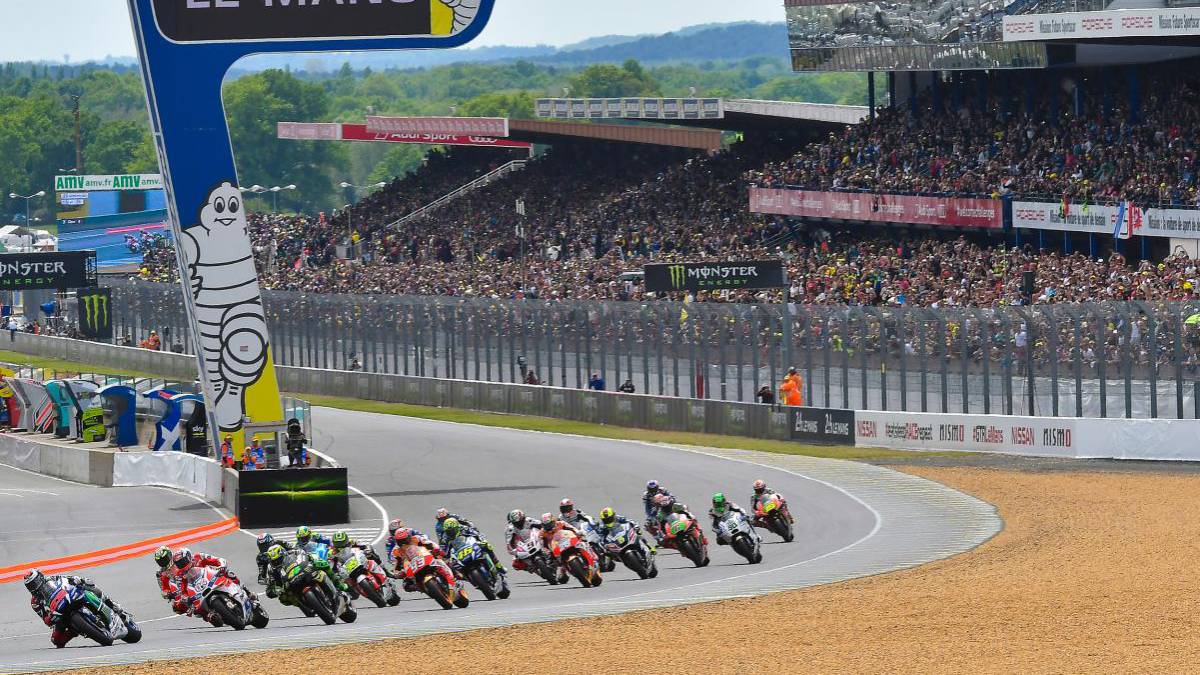 On October 11, the La Sarthe circuit will host the MotoGP World Championship and could be held with a small number of attendees. Le Mans would thus be the second event on the calendar with fans in the stands after Misano's double race, in which 10,000 spectators are expected, although with a strict protocol in which they will not be able to circulate freely through the paddock or have contact with the riders and with team personnel. In between, the GP of Catalunya-Barcelona will be held, this one, without public.
There are those who do not see this decision as correct, since France is at the forefront of COVID-19 infection in Europe, with 3,082 new infections in the last 24 hours. Italy, for example, has only detected 996. The epidemiological situation in France creates doubts and in view of what happened in the Tour, with crowds of people without masks, it does not seem the best solution. Soccer has also been in the spotlight in the country. It was the first league to be suspended, but in the resumption of the preseason games, fans were seen together, without respecting the safety distance.
It would be impossible to host a public if it weren't for the efforts being made by Claude Michy, promoter of the Le Mans GP. The former rally driver and owner of the Clermont Foot Auvergne 63 in Ligue 2 is in permanent contact with the health authorities, transferring all the information to both the FIM and Dorna. For Michy and for the motor world in France it is a crucial year, with Quartararo being able to have the first French champion in the history of the premier class in Quartararo.
Carmelo Ezpeleta, CEO of Dorna, was in contact yesterday with Claude Michy and confirmed the news: "Claude Michy will have confirmation from the health authorities at the end of September and the mayor of Le Mans will decide if spectators are allowed to enter and how many of them. But there will probably be no joint weekend entries. "
Pending official confirmation, the circuit organization must present a plan to guarantee the health of the attendees. In Misano the fans will be directed directly to the stands separately and access to the paddock will be restricted. The future of Le Mans will largely depend on the success of Misano.
Photos from as.com