Lautaro moves away from Barcelona
Zanetti confirmed that there are no negotiations and in Italy they are already talking about a renewal with Inter until 2025 in which they would double his salary and increase his clause.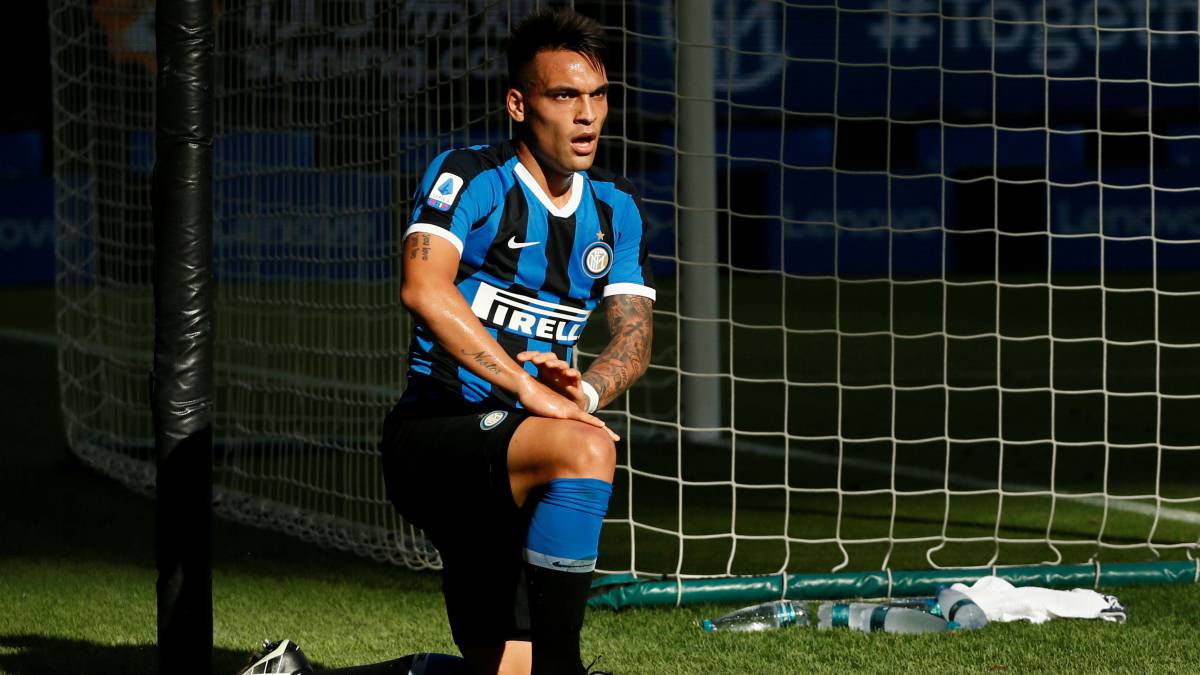 Lautaro Martínez is a dream that is beginning to break at Can Barça. After Zanetti, former captain and now vice president of Inter, publicly denied that there is any negotiation open today with Barcelona, from Italy they assure that in less than a month they will start the meetings to discuss the renewal of the Argentine forward.
When the first week of October the market closes in Italy, Marotta and Ausilio, responsible for Inter's sports field, will sit down with the player and his agent to discuss a new commitment with Inter. The current one, which ends in 2023, has become too small for the Bahía Blanca forward. According to the Gazzetta dello Sport, Inter intends to double his salary, going from three more bonuses to six million euros of base plus extras for performance. Knowing that his offer is far from that of Barcelona (about 10 'kilos' per year), Inter will return a good percentage of his image rights although he wants compensation in return. From the club they want him to sign until 2025 and remove the termination clause from his contract, an exit mechanism that almost left them without the forward this summer. La Gazzetta assures that this will be one of the most difficult points to resolve in the negotiation. If they do not manage to eliminate it in the new commitment, Inter wishes yes or yes that if his departure has to be given via clause it is higher than the 111 million that he marked for a few days this summer.
Despite this, in Milan they speak of "moderate optimism" and believe that they are capable of convincing the Argentine although they wait for long negotiations. In addition to making him one of the best paid of the squad, one of Inter's arguments is to give him more weight at a communicative level and present him as a star of the present and future. One that they want to build together but first want to know the intentions of the player.
To this day, the Lombard club appreciate his enormous performance but also his attitude when negotiations with Barcelona went through their peak. His attitude and professionalism stand out in those moments and also, when he has not achieved his best performance on the pitch. Antonio Conte has always given him confidence and has even publicly praised his performance alongside Lukaku.
Lu-The Unlimited Society
The society that Lautaro and Lukaku form in attack seems to have no limit. The Argentine and the Belgian have given Inter a remarkable attacking power that has helped them to get a good number of points. The two understand each other on the green and have been able to generate up to 55 goals between them (21 from La + 34 from Lu) for Inter to return to the highest positions in Calcio and a European final, goals that were not reached for more than five years. If all goes as they wish in the noble area of Giuseppe Meazza, the company will not dissolve for a considerable time.
Photos from as.com