The safe march of Suarez makes his signing imperative. The forward, goal number one since the end of 2019. The clause of 111 million expired; you have to agree with Inter. Barça reached a verbal agreement to sign until 2025.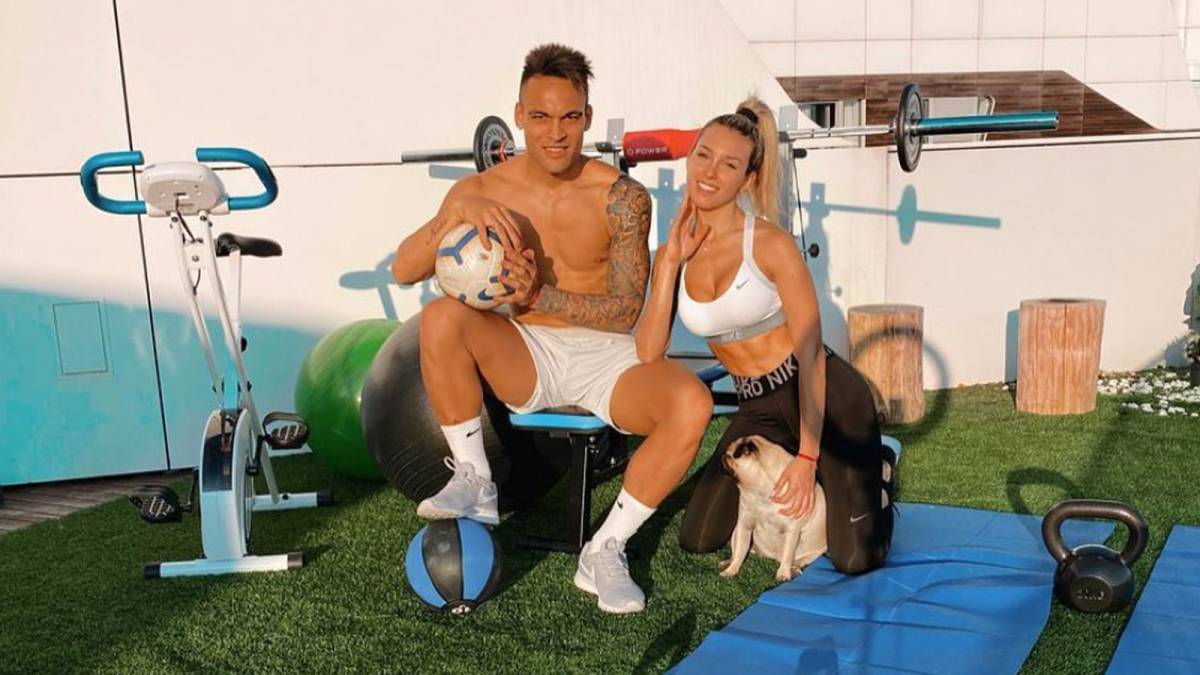 Lautaro Martínez (Bahía Blanca 22-8-1997) is no longer just an illusion for Barça. Now it has also become an obligation. Very short as the market for strikers of Luis Suárez's profile is, the Uruguayan's departure (plus Messi, if it finally ends up taking place) requires the signing of a substitute for bells because in the current squad there is no possible replacement and there is no goal . Placing Antoine Griezmann as nine would mean repeating the mistake that was made last season, moving him away from his ideal position, which is that of hooking up with the striker.
A Suárez cannot be replaced by just anyone. The Uruguayan hunter participated in 33 of the 110 official goals that Barça scored in the 2019-20 season, exactly 30 percent. And that, having operated on his right knee, he could not help from the beginning of January until the declaration of the state of alarm. That, for not remembering the 198 goals and 109 assists he has given in 283 games. If, to consider the need to sign Lautaro, Messi's goals are added, the numbers skyrocket. Messi has been in 57 goals of the 110 of the Barça in the season 2019-20. Together, Suárez and Messi participated in 67% of the goals. Lautaro is more necessary than ever.
His signing, however, will not be easy. Although Barça moved forward, reaching a verbal agreement with the player to wear the Barça shirt until 2025, in a contract that could even be extended for two more years, Inter will not provide facilities. A clause opened the door to Barça without going through the Neroazzurro club, but it was unaffordable in these post-pandemic times. Until July 15, Lautaro's freedom was worth 111 million euros. Now, Barça will have to go through Inter, who just finished second in Serie A and has been runner-up in the Europa League. Inter's plan is to continue growing, so that it will not facilitate the departure of a footballer who also ends his contract in 2023. That means he can play with the times.
Last October 2019, Barça set Lautaro as a priority objective for the 2020-21 season, but they had some room for maneuver. If he did not get the signing, Suárez could exhaust his contract. Although he is no longer a physically exuberant player, he was still reliable and guaranteeing certain numbers. The Argentine, who has just turned 23, awaits holiday news, but is aware that in the next few days his phone will ring. His tears at the end of the Europa League could be anticipating goodbye, although here the key is Inter, which has to set the price and accept players that Barça wants to put into the operation. Vidal or Júnior could help.
Barça was confident that the announcement of Suárez's departure would spur the player to put pressure on Inter and show him his willingness to play for Barça next season. It is the hope of Bartomeu. The problem is that one of Lautaro's dreams was to play with Messi, and that now cannot be used as an argument. Of course, with the departure of his compatriot, it would be even more indisputable.
In addition to the Messi case and the goodbye of Suárez, Barça hopes to close in the next few days exit operations that in its day had on track, such as those of Braithwaite, Todibo, Rafinha or even Aleñá, in addition to the departure of Arturo Vidal, to achieve a bite of money that allows you to attack the operation. The watchword in the Can Barça offices is not to close any transfer until you have entered money. Lautaro has shown his predisposition to come to Barcelona. With or without Messi, he is excited to wear Barça. As soon as it solves the cases that now concern it, Barça will put all the meat on the grill to bring in a player who, together with Ter Stegen, De Jong and Griezmann consider key in the future Barça project 2020-21.
Photos from as.com