Laso: "It will be different to play at WiZink without the warmth of the public"
Real Madrid will have the casualties of Llull, Taylor and Randolph for the match against Casademont Zaragoza. He returns to the Palace six months later.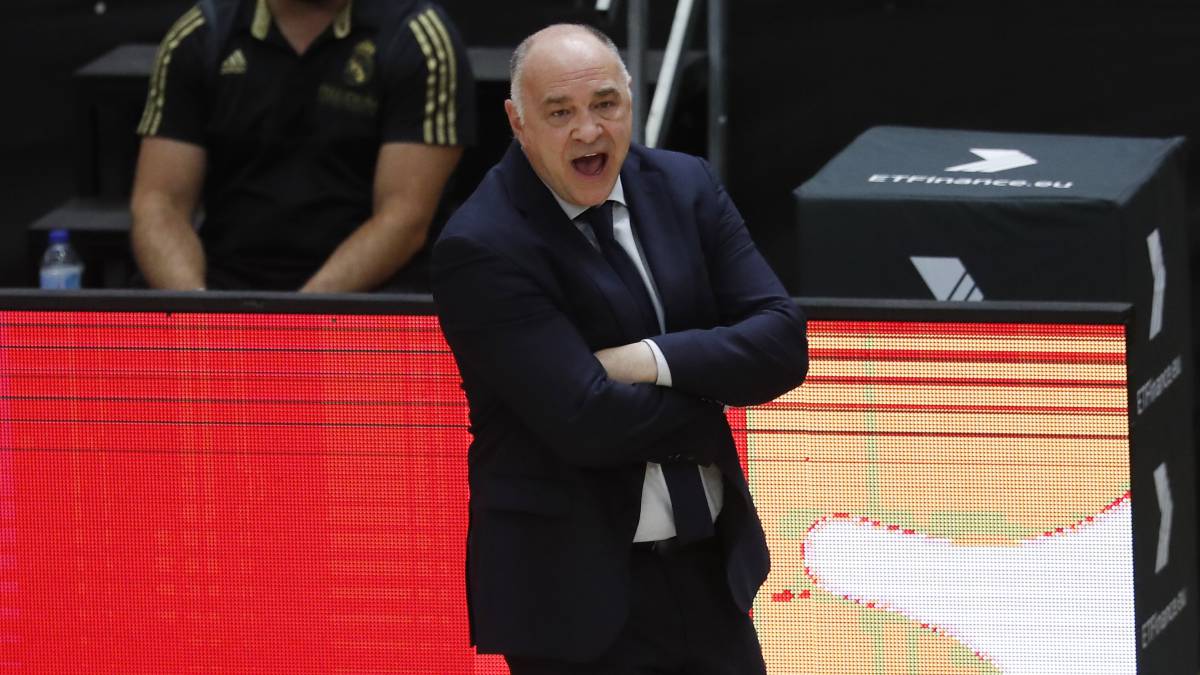 Pablo Laso analyzed for the Real Madrid website the match between the Whites and Casademont Zaragoza at the WiZink Center, corresponding to the second day of the League (Friday, 9:45 pm; Movistar Deportes): "It's been six months without play there. It will be different without the warmth of the public, which is very important to us. Circumstances force us, but it is to return to our natural habitat, to play again in the WiZink. We will not have the support of the people but the team is eager to play a competitive match at home again. "
"Casademont Zaragoza is a very complete team. He was close to winning the first league game on a difficult court like Tenerife and we have to know that if we want to win the game we are going to have to do a lot of things well. "
Room for improvement
"It's early in the season to draw conclusions but I'm happy with the team's work. The pre-season has gone well, the results are helping but we are aware that we have to improve and we still have a long time to improve those aspects that you still have with tweezers at this stage of the season. "
Calendar requirement
"We are going to play late at night against Casademont Zaragoza, in less than 48 hours in Badalona and this is something the team has to get used to. We know it from other seasons with demanding matches and travel. We have to accept that the calendar is like that and we have to face it. "Part of casualties
Sergio Llull will not be in the next two games due to a sprained ankle, as reported by the player himself through social networks. "Nothing serious," Llull reassured on Twitter, that he will miss the duels against Casademont Zaragoza this Friday at the WiZink Center (9:45 p.m., Movistar Deportes) and Joventut de Baldalona, Sunday at 6:00 p.m. (#Vamos) .
The Balearic (32 years and 1.90 meters) shone on the first day of the Endesa League against Acunsa GBC: he scored 18 points (3 of 6 from the triple) in 17 minutes and broke the duel in front when the Basques got 64 -64. He signed a PIR of 13 in the league premiere. Neither will Jeff Taylor (muscle injury) nor Anthony Randolph (ankle discomfort) be against the Aragonese team. Felipe Reyes has suffered minor dizziness without importance.
Photos from as.com