Laso and Iñíguez: from a desk in San Viator to champions at the same time
The Real Madrid and Perfumerías Avenida technicians, who won the SuperCopa this Sunday, were classmates at school.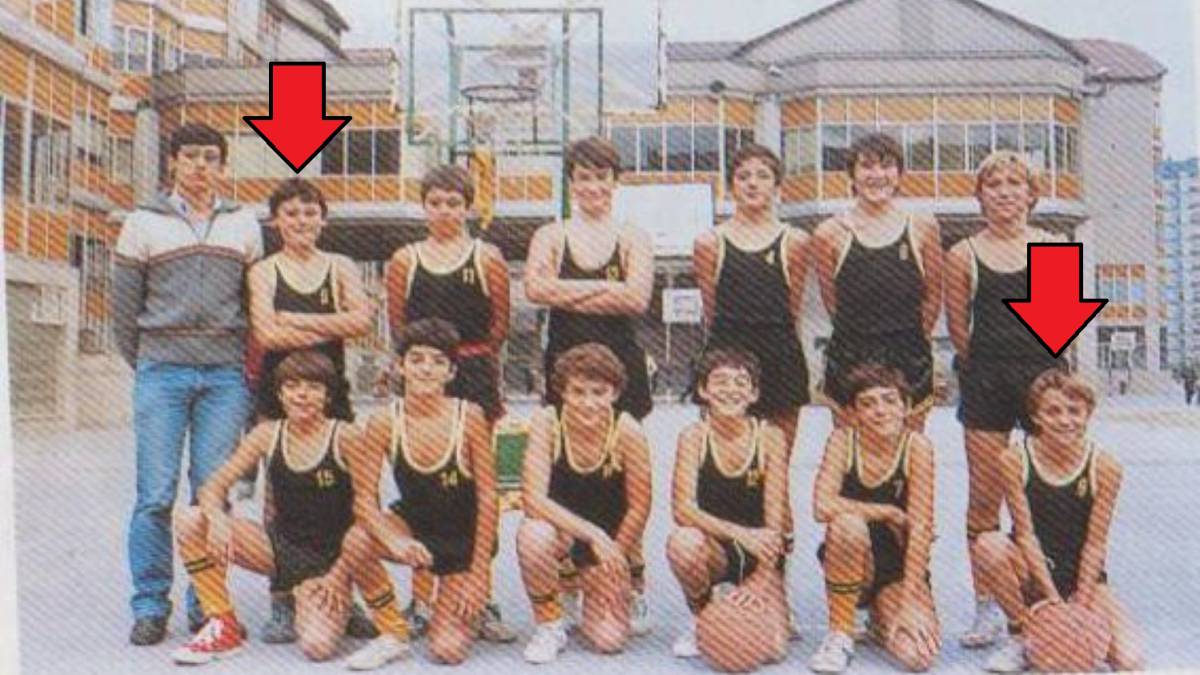 The quarry of Alava basketball coaches is very rich. Xabier Añua, Pepe Laso (resident for many years in Vitoria), Iñaki Iriarte, Ibón Navarro, Roberto Iñiguez de Heredia and Pablo Laso are just some examples. It is a sport that has been venerated in the Basque capital since childhood and one of the meccas is the San Viator school. Many illustrious people have passed there demonstrating that the vocation to teach is not at odds with first-class sports practice. Corazonistas have great handball teams, Marianistas skating teams, but San Viator smells like basketball on all four sides. Although there are other disciplines, logically, within the activity plan.
Sunday was a magical day for two former students of this educational center that is next to Avenida de Gasteiz. Pablo Laso won the men's Super Cup with Real Madrid while Roberto Iñiguez de Heredia did the same with Perfumerías Avenida against Lointek Gernika. Two from Alava, two from Vitoria, two former students of San Viator. The photo that can be seen in this report testifies to this. The two agreed on the school team. Iñiguez and Pablo were born in 67.
Roberto often proclaims a motto that guides him in life: "You can always learn and improve, of everything and everyone. Being a coach is the best job that exists only surpassed by being a player, but it is a great responsibility. Nobody has influenced me more, except my parents and older brother, than the coaches I had. Every time you train and build a team, you leave a legacy in the lives of others. " The men who left their mark on him were Alberto Díaz (he recovered for basketball), Enrique Doval, Iñaki Iriarte and Carlos Iñiguez.
The story of Pablo Laso goes more through the figure of Juan Pinedo, who also became Baskonia's coach. The relationship between the two technicians was intense from the beginning. Pinedo already saw in Pablo skills to play as a point guard and, according to himself, the blood of a coach. He was not wrong since the Real Madrid coach has now added twenty titles commanding the white ship. But the origins of both are in the courtyard of the San Viator school, next to Avenida de Gasteiz, in the heart of Vitoria.
Photos from as.com