Laso: "Madrid always looks and is aware of the market"
The white coach participated with Abalde in the virtual press conference prior to the start of the Super Cup against Tenerife.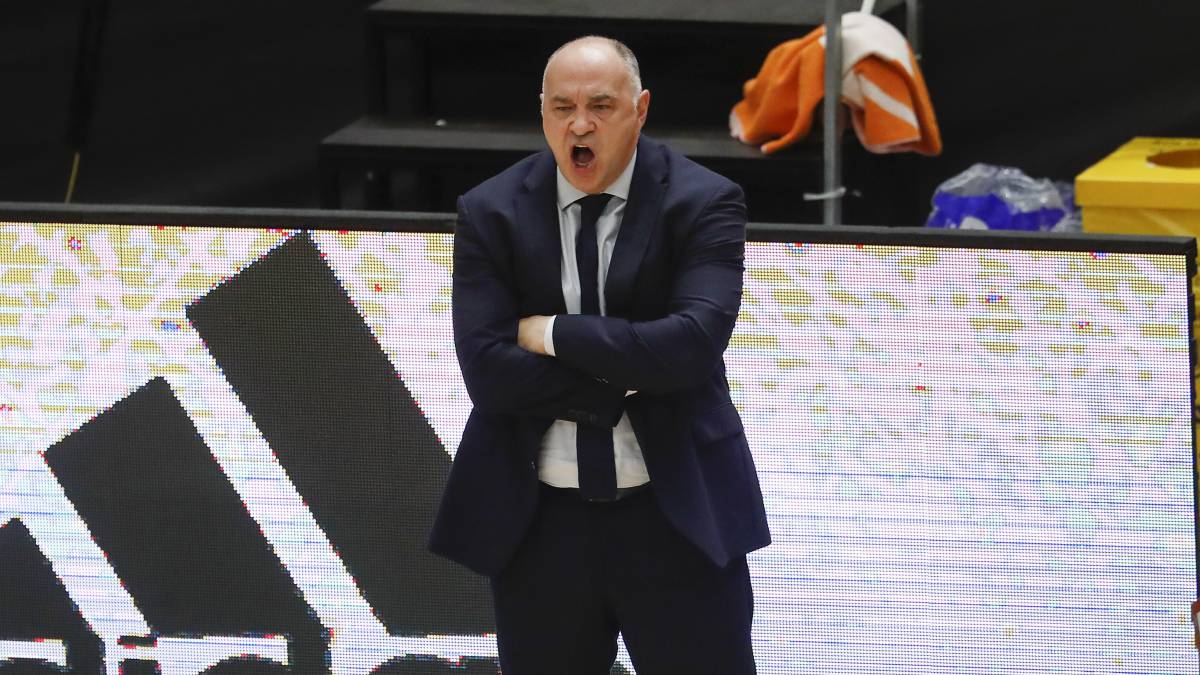 Pablo Laso, Real Madrid coach, participated in the virtual press conference prior to the semifinal of the Super Cup, which will face Iberostar Tenerife this Saturday the 12th in the Santiago Martín pavilion (9:30 pm, #Vamos) .
Unreleased pre-season with all players from the beginning. "Within a special year, the preseason has also been so because I can count on all my players from the beginning. Normally, we start with a lot of people out. This is good and I'm happy" .
Reinforcement in the pivot position. "We are lucky that the market is open. We always look and we are pending, regardless of the position. The example is the signing of Tavares. I have many versatile players who can occupy the position of five" .
Tournament keys. "We arrived with the highest ambition. It is a challenge, a responsibility ... but it is the first official game of the season. We are prepared to be competitive from day one and hopefully we will be champions."
How you see Iberostar Tenerife. "They have done a very good job since they reached the ACB. It is to be praised because the results do not come from one day to the next. Todorovic's injury is a setback, but he has always been able to adapt. I don't think it will disrupt a team that It is already formed. We know how difficult it is ".
Is the team hungrier after not winning the League? "I never question the hunger of the team. The players have always proven to be competitive. We look for the best way to grow. Before the pandemic we were fine. The final phase was a success for the ACB and for the return of basketball, but not We were at our level. However, that should not put pressure on us. We want to continue winning titles for Madrid. "
From playing against Abalde and Alocén's parents to train their children. "They are both better than their parents (laughs). We made two great signings. Alberto has integrated quickly. We wanted to see how he adapted to different positions. Carlos can give us energy. They are two players with a great future and we expect a lot from them from the first day ".
Ten years in Madrid. "It is a source of pride. They will be happy with me. Every year is different, a different challenge" .
Photos from as.com