Landa: "If an opportunity arises we are not here to waste it"
The head of the Bahrain ranks hopes to be "at 100%" on Tuesday's stage, ending in the first in Orcières-Merlette. Bilbao: "We are here for him".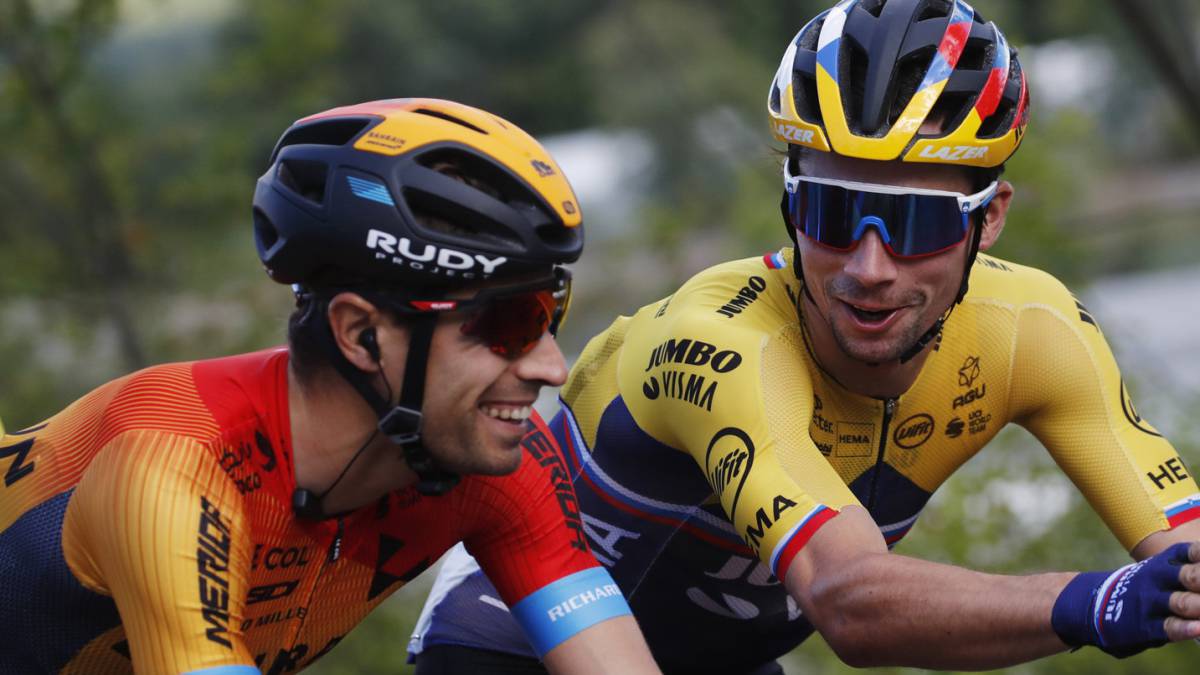 After his crash on the first day, Mikel Landa had a quiet third stage in the Tour de France. The Basque Bahrain-McLaren racer hopes that his debut wounds will not harm him when the decisive stages for the general stage arrive: "The blow was precisely where I cracked both ribs and yesterday I woke up worried, but we have saved the days and I hope that I do not come back during the Tour. Hopefully it does not influence my performance and from tomorrow it is a hard stage to be at 100%, "he said on television microphones. "It is normal that we all try to save as much as possible on days like today," he summed up the day.
"We will have to be attentive, perhaps we will not go out with the intention of taking responsibility but if the opportunity arises we are not to waste it", he referred to the stage this Tuesday, ending in Orcières-Merlette, a first. He also spoke of the particularities of a career marked this year by the coronavirus pandemic: "The most different thing is contact with the press, for us it is more difficult to talk to the press, the public is still there although there are fewer and masks are seen, but for us the race remains the same ".
Bilbao: "We are here for Mikel"
Pello Bilbao, one of Landa's main squires, went through the microphones of COPE and spoke in similar terms. "A bit of a side wind was expected at the end and we had to be alert. It was not decisive either, but it was good for us to be well positioned because there was a fall and we fought it. One day less," the Basque summed up.
He is "fine" despite a first day in which the team was involved in several crashes: "The first day was bad, almost the whole team hit the ground. A pity Rafa (for Valls, retired), we will throw him out less in the coming stages. Yesterday was already more positive, we saw that people were recovered. It has been good for us to gain morale to spend the day without problems ". Bilbao did not advance movements this Tuesday: "I don't think we will be the ones going to attack tomorrow, but you never know."
Y referred to his commander: "Yesterday he was already quite well (by Landa). Considering that he had fallen the day before, this is good news. Today I don't see any opportunity for me. I don't think about it because What I am most excited about is that Mikel is on the podium in Paris. We are here for him. He has options. At the top it will be difficult but if we can reach the last week without any mishap we will see "
Photos from as.com