"The lack of attacks is criticized, that they get on the bike and see how fast we are going"
Enric Mas was clear on arrival at Mont Aigoual and responded to criticism for the lack of movement. He also hopes that his downfall is "sheet metal and paint."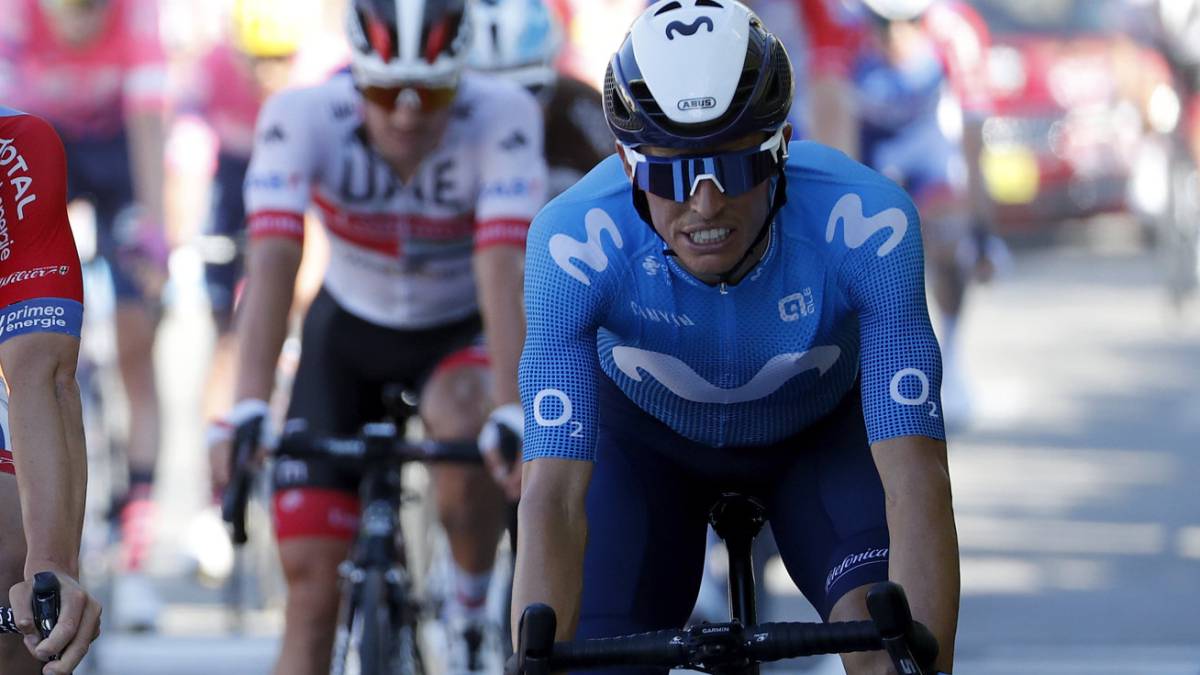 Enric Mas arrived in the group of favorites even though he suffered a fall. "Well, I'm fine. I trust it's just 'paint and paint' that fall. Now I've taken my glove off and my area is a bit swollen, but I hope I don't have anything. I caught a stone on a downhill curve earlier from the penultimate port. Things that happen, this is part of the Tour, in 21 days mishaps can happen and today it was my turn. For the rest, in terms of legs I look good. We have already commented on many occasions that our start season has not been the best, but we are here to do a good performance, I think that we continue in the 'pomade' and that, apart from the fall, we can aspire to do well in the weeks that remain, "he analyzed after the day.
A day in which, according to the Mallorcan, he went back to a thousand an hour. "The other day a spectator, a commentator and a journalist complained that yesterday there was no escape or that other days there were no attacks. I think that if they were on the bike, seeing the speeds at which we go up, they would lose their desire to say that. The day before yesterday in Orcières-Merlette we went up to 30, 35 per hour, a rate at which it was impossible to attack. You start and as soon as you jump, you stay again ".
Something that for Artá also happened this Thursday: "In La Lusette the same thing has happened: Castroviejo has been there at a constant rate, always between 5.5 and 6 w / kg, I'm fine, or you start and go backwards. Why was there no breakaway on Wednesday? I think that, being a downhill stage, with a headwind at the start and knowing that the sprint would be reached, everyone thought that going ahead was a bit suicidal. Even without a break, in the first hour we took 40 kilometers ... It is a very fast Tour, and at the same time and for some reason that I do not know, we all run with a little more head than other years. In the Pyrenees and Alps, and also in the Massif Central, there will be certain attacks. There are blocks like us, like Jumbo, like Groupama ... many teams, everyone in general will want to try ".
"There is a lot of Tour left"
His teammate at Movistar, Alejandro Valverde, was optimistic. "A fast, nervous stage and with a very, very strong rhythm at the end. We are still close in the general classification, we go day by day. Why such a strange Tour, without attacks? ... Well, life is strange Look at us here, all with a mask, that's rare. The most important thing is that we are here. There is a lot of Tour left. The last days are very, very demanding and the teams are thinking that the less is spent in these first days, a lot better, "he analyzed.
Photos from as.com