Lacazette waits for Atlético and Raúl De Tomás appears
As AS learned, the Arsenal forward wants to sign for Atlético as soon as possible. A priori, the most feasible operation would be 'RDT'.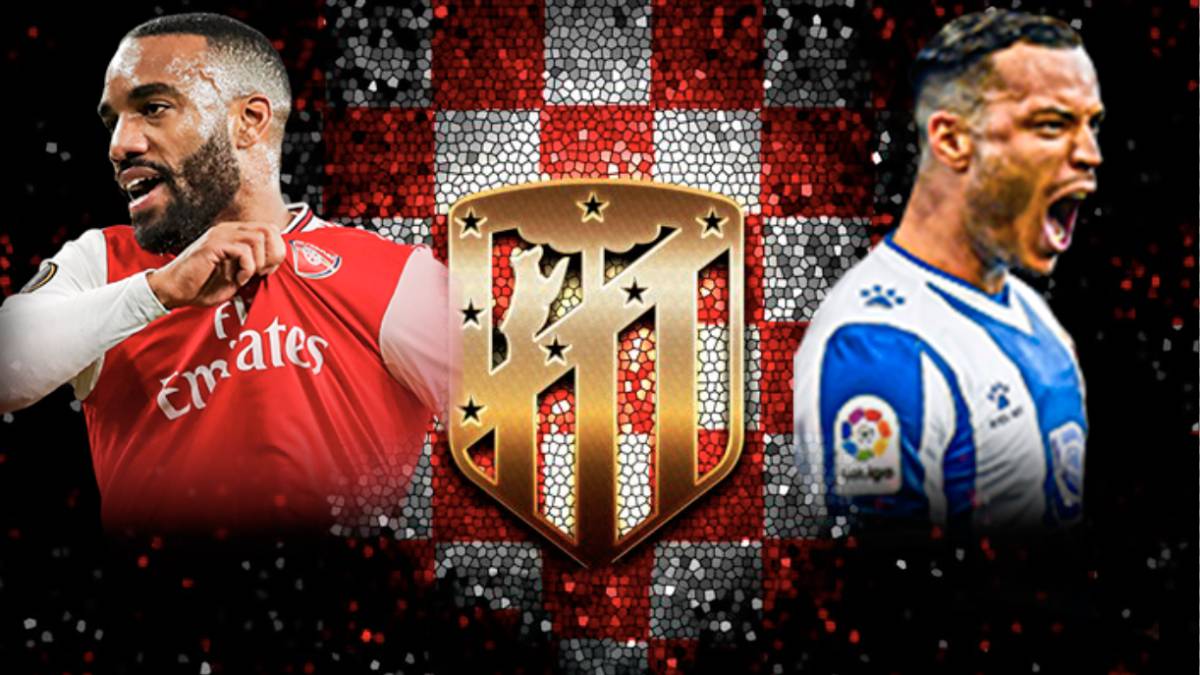 Atlético is still pending the market to sign a striker, as long as they can give way to an attacker. One of the '9' favorites is Alexandre Lacazette (29 years old). The rojiblanca sports management knows him well, since he has followed him since 2017. For his part, the forward is delighted with Atlético's interest and continues to wait to hear from Simeone's team. For Lacazette, Atleti is the first option ahead of other great teams that have also knocked on his door. People very close to the player trust that this transfer will finally be viable because the footballer would also do his part when it comes to reaching an agreement. During the past summer both parties were in contact and finally it could not be done, but the forward maintains that same desire to play in Spain. The Frenchman ends his contract with Arsenal in 2022 so the operation between clubs will not be easy. De Tomás, on stage Another name that has appeared on the scene is De Tomás, the Espanyol forward. According to the SER Stringer, the rojiblanco team is considering this option seriously, although it also depends on the acceleration of the exit operation. Despite the fact that the clause it has is 60 million, Espanyol is considering giving it out due to its high profile and would be interested in getting money for it.A priori, it is a more affordable operation than Lacazette in a market that is very complicated to make large outlays. Curiously, Raúl de Tomás also has a Real Madrid past, such as Marcos Llorente and Álvaro Morata, who would be his teammates. The forward reinvented himself at Rayo Vallecano in the 2018-19 season where he scored 24 goals in the Second Division and rounded it off with 14 goals in the First Division also with Rayo. His two great campaigns served him to make the preseason with Madrid and arrive at Benfica in exchange for 20 million euros. An investment that he recovered last winter after Espanyol bet on him. In Portugal he barely managed three goals in 17 games. For his part, at Espanyol he registered four goals in 1,500 minutes. Injuries were his main rival, although he left great sensations in the Perica entity. Now, his future can be in Madrid again ... but this time in the rival team. Atlético wants Marc Roca, who would arrive to reinforce the center of the field. The Madrid club could take the two players away at a stroke, although it would have to release several players.Cavani is not ruled out
As reported several weeks ago, Cavani's environment continues to sell the player to various teams, including Atlético de Madrid. There were no meetings, but the Uruguayan does not close the door to the rojiblanco club. Despite the occasional quarrel between the brother and President Cerezo, this operation cannot be ruled out. In addition, they no longer depend on PSG since they are a free agent.
Photos from as.com