The Spanish goalkeeper gave Mané the 0-2 with a resounding error and both the English press and the 'twitter' universe fume. "I feel sorry for him," says Carragher.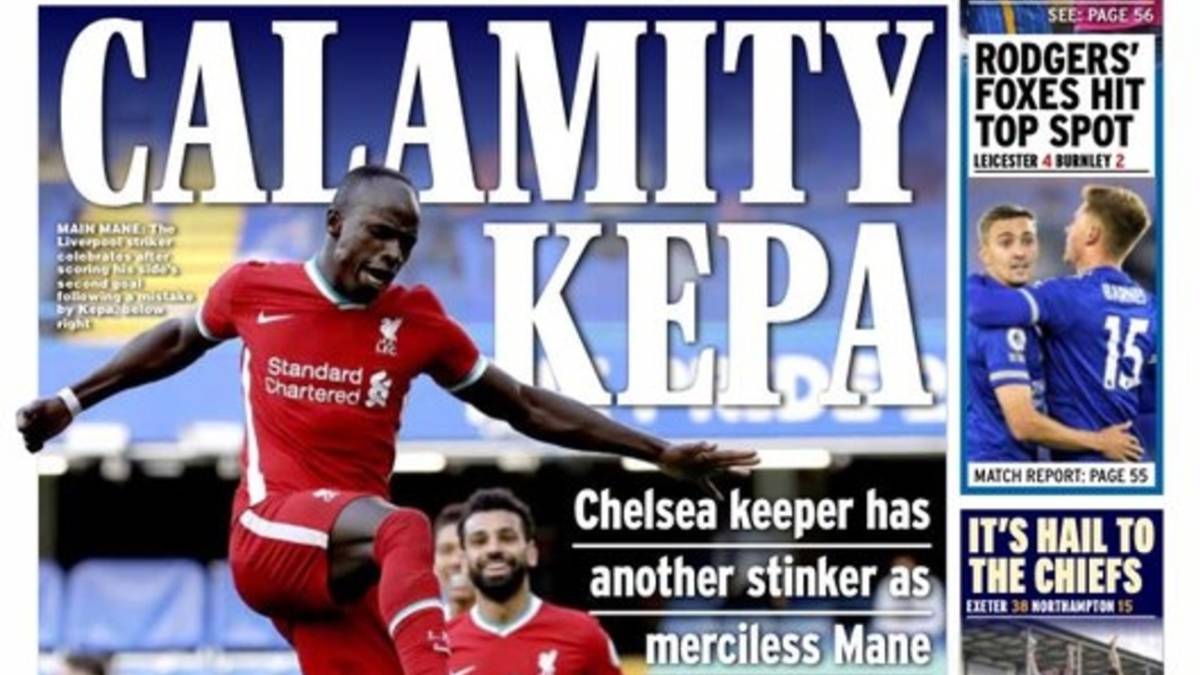 Kepa Arrizabalaga has started the season as a starter at Chelsea and has not managed to dispel the doubts that have led Frank Lampard to launch for the signing of Edouard Mendy, from Rennes, as his replacement. The last sample was this Sunday's match against Liverpool. With 0-1 on the scoreboard and one man less, Kepa delivered the ball to Sadio Mané in a clearance that ended with the Senegalese pushing the final 0-2 to the net at will. The English press has not been slow to launch against the Spanish goalkeeper, whom they come to nickname "Calamity Kepa", in clear allusion to a David James so famous for his saves as for his sings, hence the nickname of 'Calamity' James. endures in time.
The Daily Mail has been commissioned to launch this comparison in one of its articles of the day, in which they echo the close arrival of the Rennes goalkeeper to the 'blue' goal. Like the Daily Express and The Times, which carry it on the cover. The Sun publishes the video of the unfortunate action with the following title: "Watch Kepa's last song with relieved fans that Mendy's transfer is' done." While social networks fumed and threw humor and irony against the most expensive goalkeeper in the world (Chelsea paid 80 million euros to Athletic in 2018) .
"How many Premier League games are you going to concede this season?" Asks a fan on Twitter. "Athletic Bilbao remembering the money for which they sold Kepa", writes another that accompanies the phrase a GIF of an euphoric Mike Tyson. "It is rumored that Kepa is going to join Barcelona as an attacking midfielder. Messi is impressed by his performance and has asked the club to sign him as soon as possible," jokes a third party.
"I feel sorry for him"
Although not all have been attacks against him. Jamie Carragher, very critical on other occasions, knows how hard these moments are for a footballer and feels sorry for the Spaniard. "As a player, you're going through tough times and Kepa is having one of them right now. In fact, you feel a bit sorry for him right now. He's having one of those nightmare times." Chelsea's own coach, Frank Lampard, although he recognized the glaring error of his pupil, wanted to show his support: "You have to try to give him confidence, because a goalkeeper is based on that.

Photos from as.com