Kawhi squeezes and suffocates the Nuggets in just twenty minutes
The Clippers were superior. The Nuggets, still exhausted from their seven games against the Jazz, held out until the second quarter.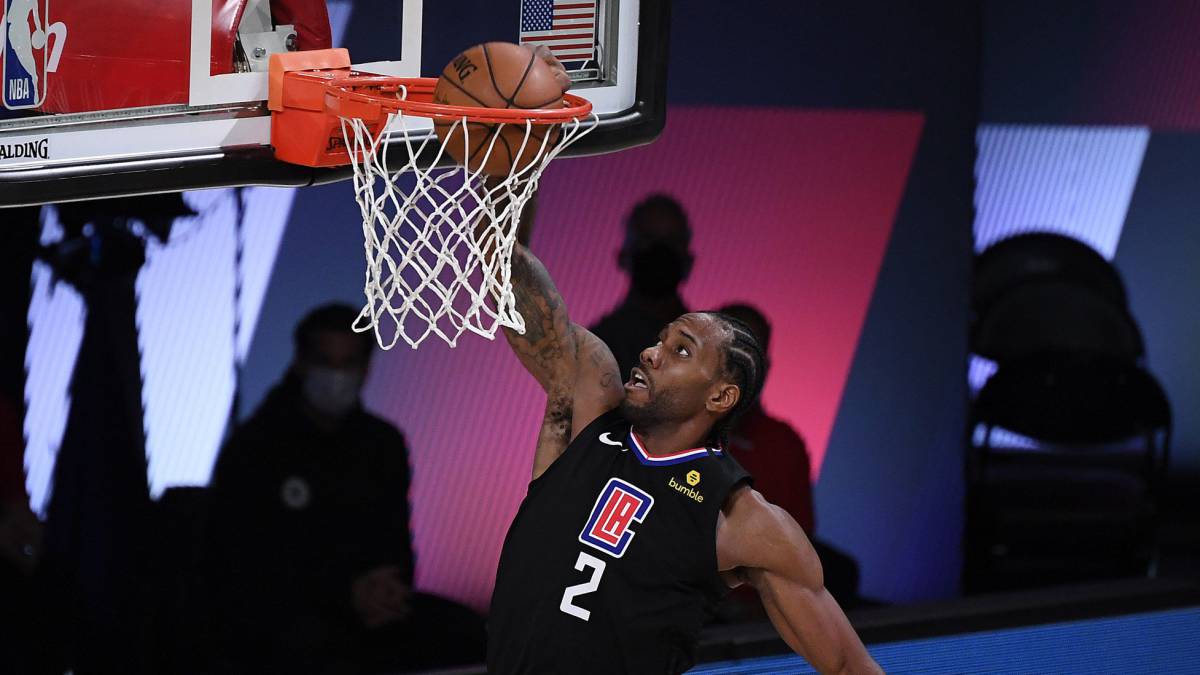 You could see it coming. Jamal Murray, the hero against the Jazz, warned him when they confirmed the schedule for this first game of the conference semifinals. The tight schedule in the NBA bubble means that teams have to play every other day and the Nuggets were coming off a bloody battle that lasted to seven games. It has happened to them and it can also happen to the Rockets, who play the other pending series in the West against the Lakers: tired legs, exhaustion and lack of recovery.
The Clippers, somewhat more rested, only conceded a quarter to their rival. Or rather, the Nuggets put in everything they had and only got to do well for a quarter. About 20-22 minutes passed until the match was completely broken. After the break, open field, laxity and minutes of garbage for this appointment to close with 120-97 and the doubts about how the rest of the series will be if it has started so uneven.
The beginning of Mike Malone's was a mirage. Anyone who has seen the two previous series of these two teams wants to see them like this, give their best and have a fight, but in this first meeting at least it has not been like that. Beverley played again, this being the great novelty of the game, and the first minutes did represent an effort for the Angelenos, who were playing well in attack but saw the Nuggets move perhaps too much in theirs. Good options for the outside, Jokic missing Zubac and a good draw at the end of twelve minutes of the first period. They avoided melee in those instants and they did well, as that's where the real difference was made: Inside the arc the Clippers scored 57% of the shots.
With the release of the second units came the first leap in quality. Lou Williams looked for the rim like a dagger and activated both the connection after blocking with Montrezl Harrell, which went up to 15 points, and the one he had with shooters such as Marcus Morris (4 triples) or the aforementioned Patrick Beverley (2 triples). ). The Morris on the other side, Monte, seemed the only one of the Nuggets' backups with a starter, as Plumlee couldn't in either zone and Porter was pretty low. When the most usual returned, and despite having to watch another inconsistent Paul George game, the gap widened even more and the Colorado team lost their footing for good. Murray, Harris or Jokic did not give any more of themselves and there the night died for them.
Photos from as.com