Kalinic already leads Valencia
The Serbian raises the level of the group and Dubljevic and Tobey execute Asvel Villerbaunne from the paint in the final of the home run at La Fonteta.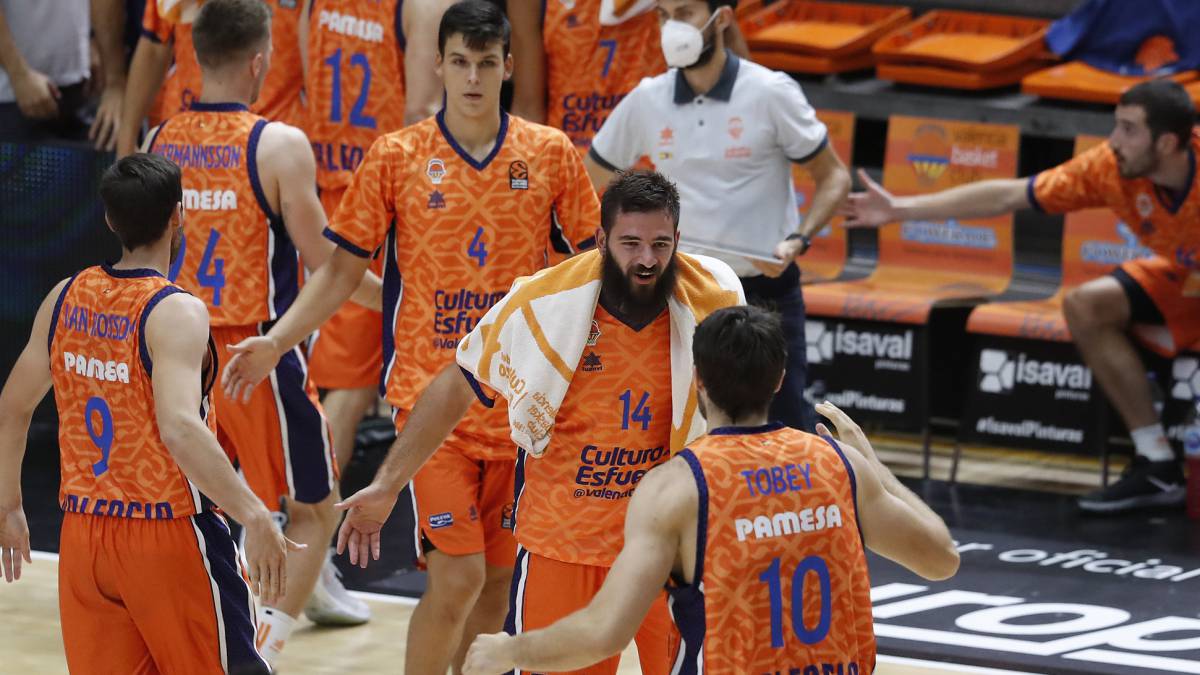 Valencia Basket won the title of champion of the We're back preseason tour 'organized by the Euroleague. The taronjas finish the preseason undefeated after beating Asvel (77-66), precisely their rival in the continental debut on October 1. Testing is over for Ponsarnau. The coach taronja already knows that Tobey (13 points and 4 rebounds) has returned as he left in the final phase of Liga Endesa and Dubljevic (14 + 4) has returned to the contrary. Both sublime, alternate in the painting without the game suffering. In addition, he also knows that Kalinic is a great signing that triggers the level in both parts of the court. And that everyone else must follow in his wake to continue growing as a team. Things to improve remain but the current level is more than enough for the league debut, next Sunday, against Baskonia.
Ponsarnau nodded and applauded Hermannsson's latest bombshell from 15-29 at the end of the first quarter. But not for the basket or for the score. He was pleased with an almost perfect room, a period that was very similar to what he wants from this team in the official competition. Starting from an iron defense that asphyxiated Asvel, the choral game that has characterized Valencia for years and years returned. You don't want to lose that essence despite the arrival of stars like Willimas or Kalinic. With Dubljevic, first, and Tobey later, dominating the paint and a fast circulation that allowed for comfortable throws and penetrations, the taronjas sketched what they want to become.
Obviously not the whole game was going to be like this. Regularity is what is intended. But if Valencia gets used to biting back at the level that Kalinic prints, the team may make the click it needs this season to take the step forward in the Euroleague. The statistics of the Serbian do not usually shine with their own light. But the work and the level of demand that permeates each action is contagious. If he, who comes from Fenerbahce, fights like this in a friendly, the rest will apply for sure.
Of the classics, Joan Sastre deserves a mention. The Spaniard is called to be the '2' specialist in defense, in the alternative to two snipers like Prepelic and Marinkovic. But if he plugs them in as he did against Asvel, his role in the team will be more than important. He was also applied in the rebound (8) and Labeyrie defense. Right now, the Frenchman is two lengths ahead of Williams in the fight for the starting No. 4. The tests are over here. With things to improve but with many concepts already internalized, Valencia will be presented next Sunday in the debut of the Endesa League, at the home of the champion.

Photos from as.com