Juan Carlos Sánchez: "I have a certain devotion to Laso"
The director of the Real Madrid basketball section spoke in the club's media after winning the Super Cup: "You have to try to win the other three titles."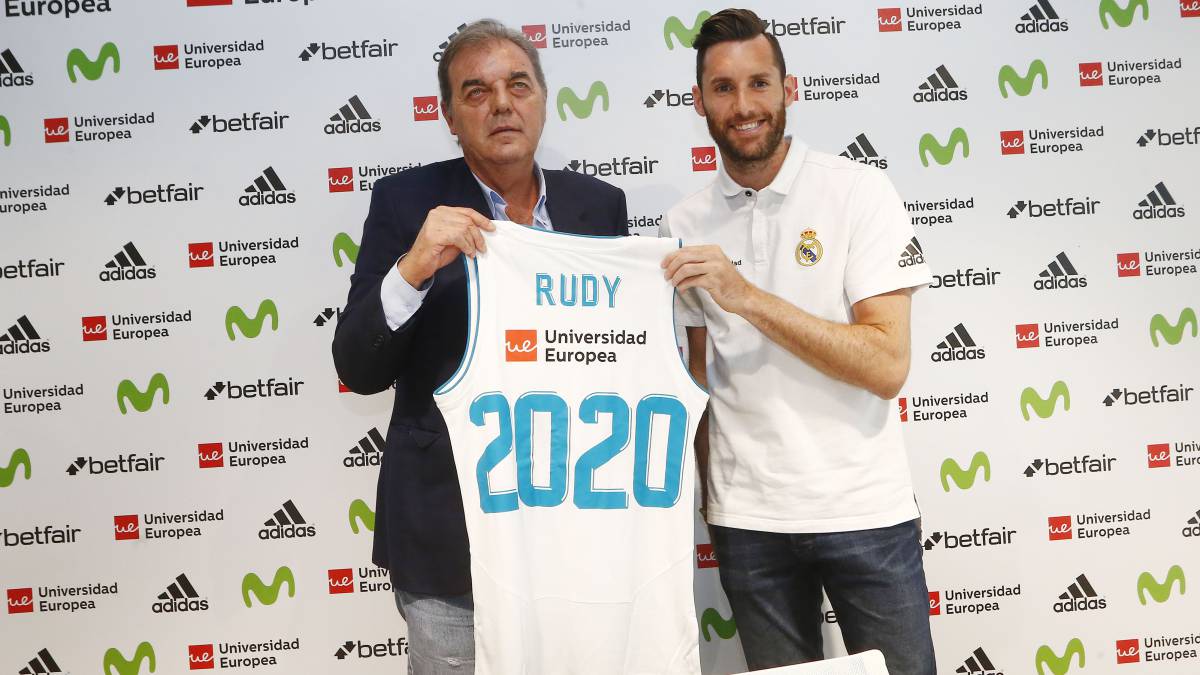 Juan Carlos Sánchez Lázaro, director of the Real Madrid basketball section, praised the figure of coach Pablo Laso, of whom he said that, to date, "he has already marked an era" on the white club's bench.
"Pablo has already marked an era at Real Madrid, I don't have to say so because it is obvious. That someone who is celebrating his tenth season at the club has won twenty titles is to speak wonders of him. Perhaps it is not the most indicated to speak because I have a certain feeling of devotion to him. You just have to go out and ask about Laso, about Real Madrid basketball, and everyone is going to tell you, "he said.
"It is the cornerstone of this project in which you would be surprised by the number of people who lend a hand, those who do not see each other. And if this were not for the president, we are not here even as a joke," he also pointed out during a interview on the 'Real Madrid Conecta' program.
He also had words of praise for the squad players: "I think they are legends. There are players here who have been like Reyes for seventeen years or like Llull for fourteen. Rudy and Jaycee have been for ten. This is something to be admired" .
"I don't think there is any team in Europe, or of course in the NBA, that maintains a structure of so many players and a coach for so many years. They have felt comfortable over the years and have done their best for this club just like the club has given the maximum so that they are here ", he added.
All of them have just won the Spanish Super Cup and now face a new league season: "We face it as always. We have to compete. I think that in these years we have always competed and this is not going to be less. We have won the Super Cup and we have to try to get the three titles that we have left. We will fight as much as possible for them. If the health situation allows us, we will be fighting to the end to bring more titles ".
Of all the most desired is the Euroleague: "Last year the competition was canceled when we were in a very good situation and we had started a streak of important victories. I think we all had very good feelings of being able to qualify for a Final Four and who they know if they can be champions ".
"This year is the title par excellence. Teams in the Real Madrid category are measured by the European Cups. Perhaps that is why it is the title that makes us most excited", added Sánchez Lázaro.
With regard to signings, we continue to bet on the national product: "The philosophy that we have had for ten years is that of Spanish players, who are linked in an important way with the club and that we see that they will leave the I think that the identification of the Spanish with the team is magnificent. We are trying. We have always followed that philosophy and it has given us good results, we will continue to insist on it ".
Another pillar is the quarry: "I believe that our future happens because these players grow, feeling great within how difficult it must be for them to train with Rudy, Felipe or Lull because they are their idols. That is what we have to bet on. great players have come out of our quarry and in the coming years they will continue to come out ".
The objective, that in all the philosophy of the entity falls: "In the club the first thing they tell you is that you have to win titles, the gene of Real Madrid is to win and win. There is no other situation. It is the first thing they tell you Florentino Pérez when you enter, here you have to win and there is no other choice. We do everything possible ".
On the other hand, he highlighted the work facilities: "They are the envy of any team in Europe and of many in the NBA. I always say that our best title is not the twenty achieved but the Valdebebas facilities, which are worthy of admiration. I don't know nobody who has come from outside and has not been frankly surprised ".
He also sent a message to the fans, who are still unable to go to the field: "The fans for us is something incredible, each game they carry you on the fly and cheer you on. In games that we have lost at home they have come up, applauding one or two minutes to the team even if they lost ".
"We need it like eating, everyone needs the public. Let them be patient because when we arrive we will do so with much more desire to enjoy Real Madrid. I would like there to be some public as soon as possible," he said.
Photos from as.com