Joventut will play the Eurocup matches behind open doors
The Palau Olímpic de Badalona will have limited capacity and, for now, the club's members and subscribers will have preference. The first match will be on the 30th against Partizan.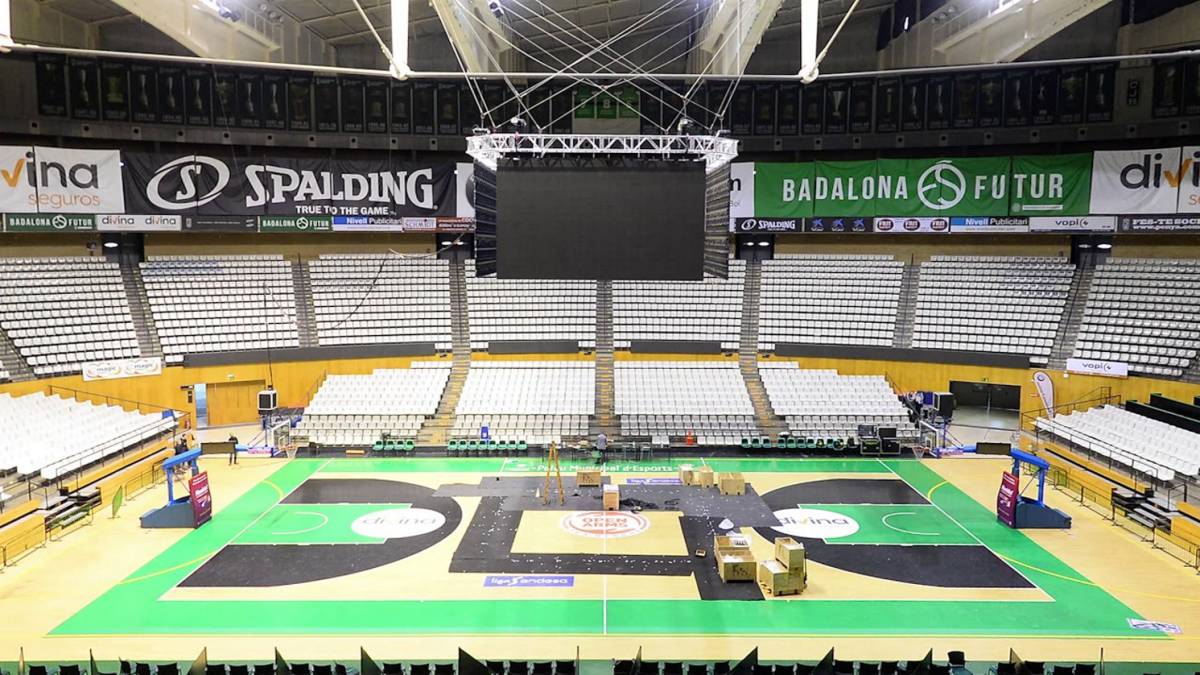 The president of the Joventut de Badalona, Juanan Morales announced today that the Eurocup matches to be played at the Palau Olímpic de Badalona will now be open with limited capacity in the stands; the first will be next Wednesday the 30th in front of the Partizan in Belgrade.
"All the work that all the club staff has been doing in recent weeks and with the collaboration of the General Secretariat of l 'Esport de la Generalitat de Catalunya, whom I thank for their support, has paid off and I want to announce that the Eurocup matches that will be played in Badalona will be with the public in the stands, although for the moment it will only be for subscribing members, since safety distances must be maintained, "Morales explained in a message to members and fans.
He added that, "be that as it may, we believe that it is good news, we have to take the utmost precautions but we will see if we can carry out this formula also in the Endesa League and that you can see our team live this season. Thank you"
Attendance will be restricted only to members of the Club, who in the next few days will receive an e-mail with information on how to access European matches.
The protocol presented by Joventut to the General Secretary of L 'Esport de laGeneralitat reduces the capacity of the pavilion from 12,254 spectators of total capacity to 3,159 (25.70%) 444 444
Measures taken:
1) Games in the Olympic season 20-21 for subscribers only.
2) Ordinary ticket sales have been canceled.
) Same seat assigned for each game.
4) 9 input and input controls.
5) There is no grouping of people, no family nuclei or coexistence.
6) Each occupied seat has a minimum distance of 1.5 m.
7) Signature by the subscribers who attend a declaration of responsibility
in the last 14 days have not been in contact with a person with COVID,
has had symptoms and has not had the disease properly. Similarly, it is
undertake to continue with all mandatory sanitary measures:
- There are no symptoms compatible with Covid.
- Mask.
- Social distance.
- Use of hydroalcolic ice.
Photos from as.com