Joventut finishes third with Tomic and an outstanding Zagars
The Latvian point guard from the La Penya quarry achieved 16 points. Tomic and Pau Ribas, star signings, 14 each. The first quarter launched the green and black.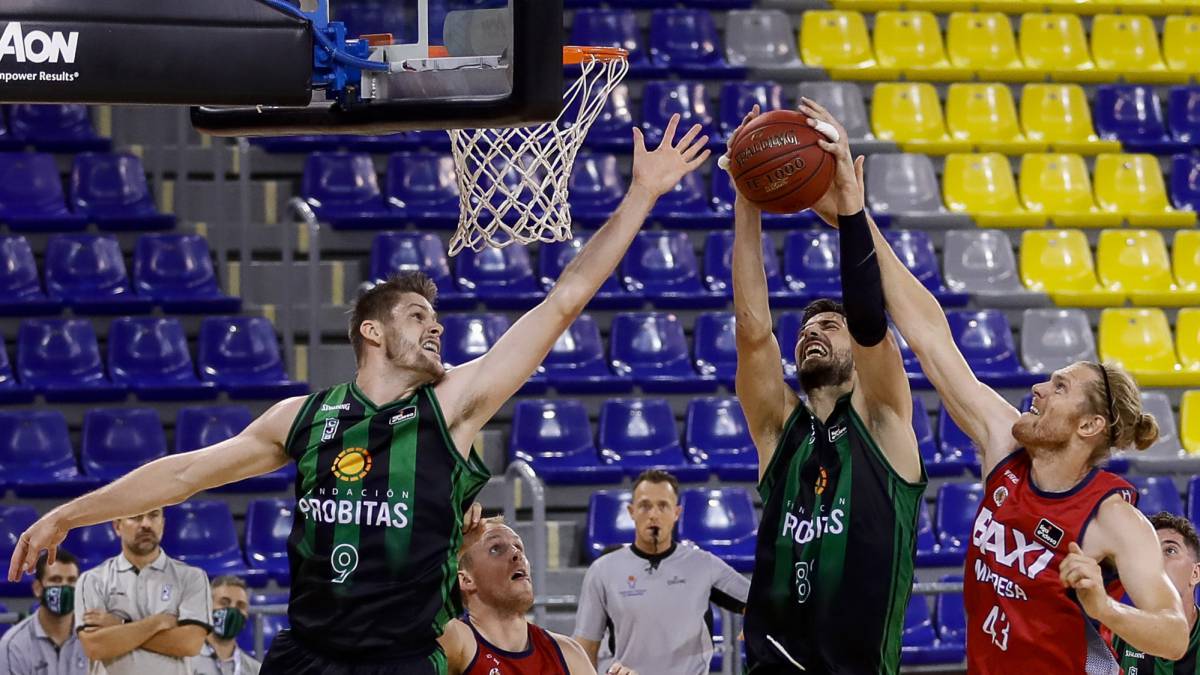 Joventut got their first victory of the preseason against Baxi Manresa (93-79) thanks to an excellent first quarter and scored third place in the ACB Catalan League played at the Palau Blaugrana.
With six players over ten points and Arturs Zagars as the top scorer of the clash with 16, the Badalona team knew how to manage their advantages well against an opponent who played a bad first half and, although they tried in the second half, ended up falling when those from Badalona imposed the seniority of Tomic and Ribas
The scoring success of Zagars and López-Arostegui at the start of the game put Badalona's men with a comfortable income of nine points (16-7, min.6) that they had no problems maintaining due to their dominance in the defensive rebound and the lazy Manresa defense.
Carles Duran's men played very comfortably with the scoreboard in their favor against Baxi Manresa where only Jonathan Tabu managed to score regularly.
Birgander supplied Tomic with solvency when the Croatian giant, intimidating under his hoop, took a few minutes off. The Swedish center was consistent near the rim, taking Penya with his points to a maximum advantage of fourteen points (27-13, min.9) .
Joventut did not maintain their level of success in the second quarter but Baxi Manresa, disastrous in attack, did not know how to take advantage of it. Dominating the defensive rebound, the green and black were adding together with Ribas and Birgander to keep their maximum advantage.
Zagars' twelfth point led the Badalonese to their highest income of the match (45-39, min.20) and a triple by Jou left the scoreboard at halftime at 45-32.
Baxi Manresa came out with a different attitude after the restart while Joventut prolonged their bad game in the second quarter, to see how their rival cut their advantage (47-42, min. 24) with Eatherton and Mason scoring too easily.
Carles Duran put Tomic and Ribas on the track to calm things down and Badalona's men once again widened the difference above ten points (60-49, min.28). Those of Pedro Martínez made too many errors in defense, which prevented him from reducing the advantage.
Brodziansky and Zagars kept the green-black advantage above ten points in the last period (75-64, min.34). Baxi Manresa tried it with Vaulet and Tabu (84-75, min.37) but the points of Parra and López-Arostegui ensured the green-black triumph.
Photos from as.com